Who Are The Other Parents Involved In The College Admissions Scandal?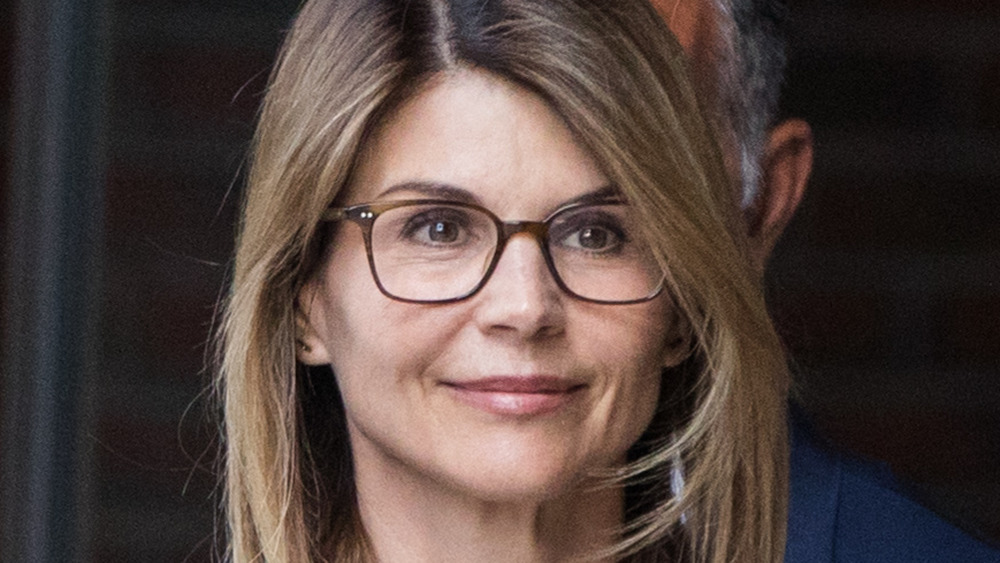 Bloomberg/Getty Images
While popular actors Lori Loughlin and Felicity Huffman took the brunt of the media's scrutiny for their involvement in the "Operation Varsity Blues" college admissions scandal, the list of parent's names involved in the scheme does not stop there. "These parents are a catalogue of wealth and privilege," United States Attorney Andrew E. Lelling said during a press conference, where he announced that his office would be pursuing felony criminal charges for those involved, per Vulture.
As reported by Insider, more than 50 people landed on the list of those participating in the scheme including 40 parents that were willing to pay exorbitant fees to ensure that one or more of their children got into the school of their choosing. According to a press release by the United States Department of Justice, these well-to-do parents paid out a whopping $25 million in total to William "Rick" Singer, the mastermind behind the scandal.
But who are the lesser-known parents that willingly lined Singer's pockets? And what occupations did they hold that could afford them such privilege? Keep reading after the jump to find out!
Many parents worked as CEOs and high-powered executives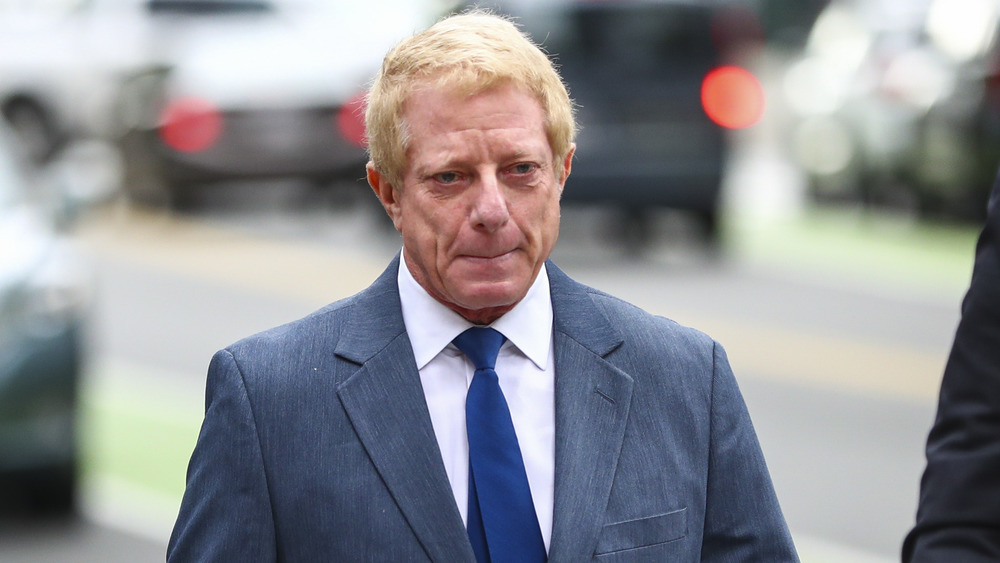 Bloomberg/Getty Images
As it turns out, it was not just celebrities guilty of greasing palms in an effort to get their child admitted into their top-pick university. As reported by Insider in February 2021, many of the parents were your run-of-the-mill high-powered CEOs and executives, including Jane Buckingham, Peter Dameris, Robert Flaxman, Manuel Henriquez, Douglas Hodge, Marci Palatella, Stephen Semprevivo, Devin Sloane, John Wilson, and Robert Zangrillo. 
But rest assured, there were also a few medical professionals that landed in hot water as well. It's reported that Gregory Colburn, a physician in California, as well as Homayoun Zadeh, a dentistry professor at the University of Southern California, were also charged for their wrongdoings. Charges were also filed against interior designer Karen Littlefair, vineyard owner Agustin Huneeus, jewelry-business owner Marjorie Klapper, and philanthropist David Sidoo. Famous fashion designer and husband to Lori Loughlin, Mossimo Giannulli, was also charged in the scandal. He was sentenced to five months in prison and ordered to pay a hefty $250,000 fine, per Vanity Fair. 
As reported by The New York Times, many of these parents lost their jobs, had their professional licenses revoked, and were subject to high-profile ridicule and scrutiny. Subsequently, many were left to apologize to their children, who were unaware of their transgressions. "It kind of takes the value away of the work I did to get there in the first place," Matteo Slaone said about his father Devin's involvement. "I was mad and then it kind of transformed into me feeling sorry for him."