Prince Philip Has Finally Left The Hospital. Here's What We Know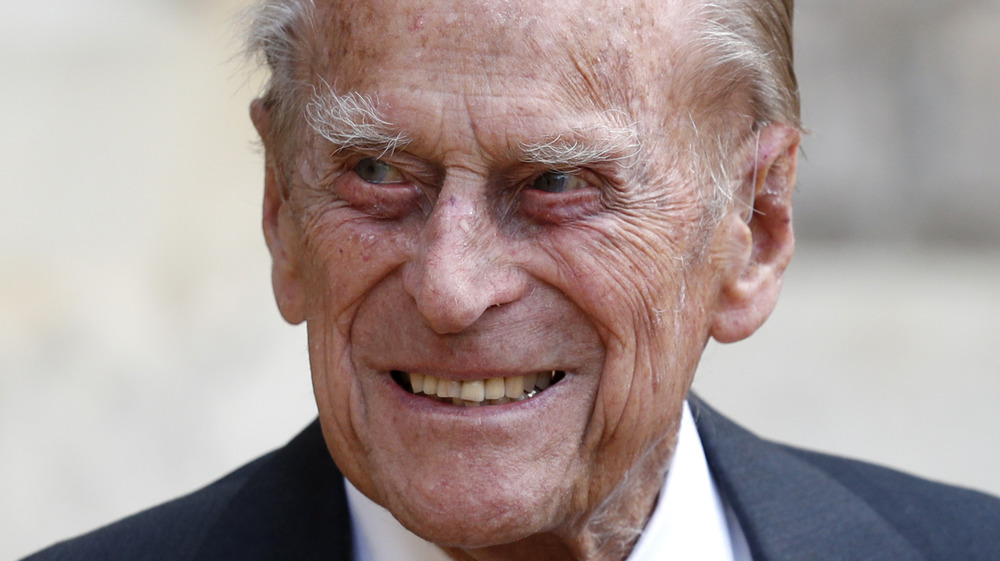 Wpa Pool/Getty Images
Prince Philip was officially released from hospital on March 16, 2021, one month after the 99-year-old British royal — who is the husband of Queen Elizabeth II — was first admitted to a private hospital, per BBC. A statement from Buckingham Palace (via BBC) confirmed at the time that the Duke of Edinburgh had been "feeling unwell for a few days" and had been admitted as a precaution. However, there was a worrying update on the Philip's condition a few weeks later when Buckingham Palace confirmed on March 1, 2021 that he had been moved to another hospital.
Philip was transferred from a private hospital by ambulance to one that is not private, but specialized in heart problems. There, he was treated for "an infection" and also underwent tests for a pre-existing heart condition, according to The Telegraph. The statement confirmed that Philip was "comfortable and is responding to treatment" and also stated that he was expected to remain there until at least the end of that week.
It was more than two weeks later that Philip was finally able to go home, but how is he doing now? Keep reading for more.
Prince Philip's hospital stay was his longest ever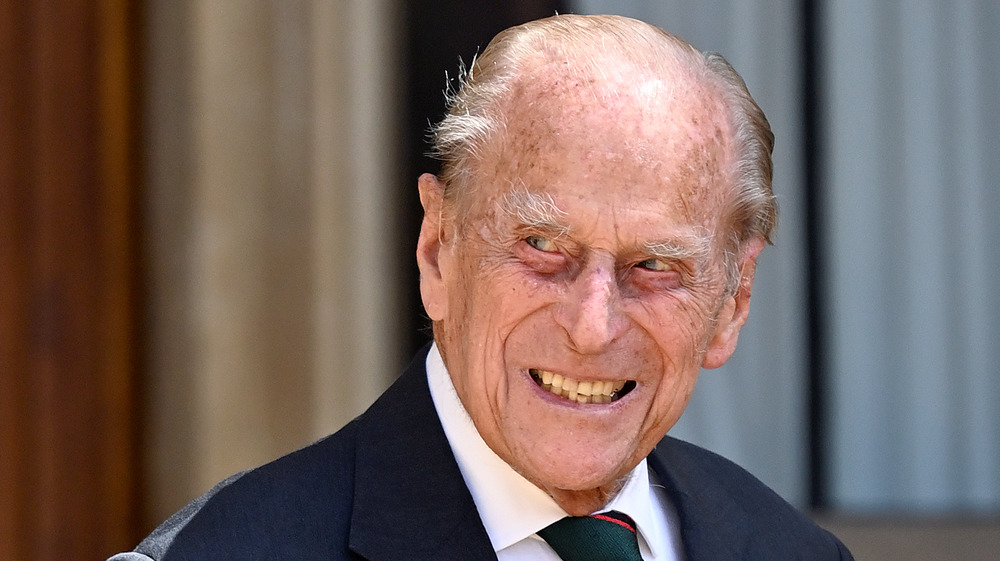 Pool/max Mumby/Getty Images
Buckingham Palace did not confirm how Prince Philip was doing amid his release from the hospital on March 16, 2021, though BBC shared photos which appeared to show the Duke of Edinburgh heading home. Philip was photographed in the back of a black car with two men in the front seats who both wore black face masks. It was confirmed that he was leaving "following a successful heart procedure" after his hospital stint marked his longest ever at 28 days.
Philip returned to Windsor Castle in Berkshire, which is where he was staying with Queen Elizabeth II before he was admitted to the hospital in February 2021. The two spent much of their time there as the U.K. went in and out of lockdowns and strict measures amid the coronavirus outbreak from March 2020 onwards. The castle is located in the countryside around 1 hour and 15 minutes away from where Philip had been hospitalized in central London.
Buckingham Palace did not explicitly confirm the pre-existing condition behind the decision for Philip to move hospitals in early March 2021, though he was previously hospitalized in 2011 after he suffered from chest pains. He was treated for a blocked coronary artery, which the Palace confirming at the time that he had undergone a "minimally invasive procedure of coronary stenting" (via BBC). Fortunately, it seems the British prince is on the road to recovery ahead of his 100th birthday in June 2021.