Elliot Page Reveals New Information About Their Life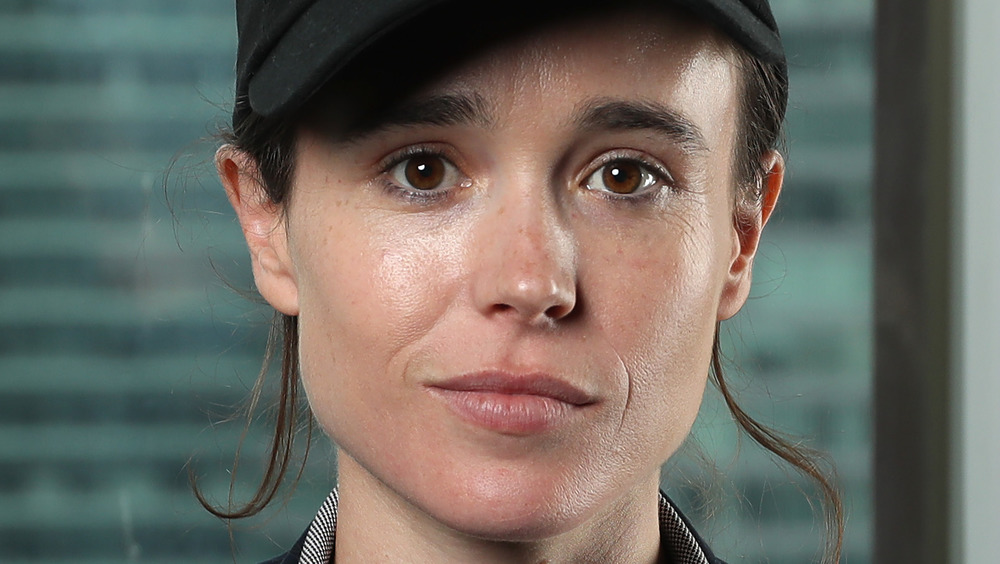 Rich Polk/Getty Images
Elliot Page appears on the March/April 2021 cover of Time, in which he opened up about coming out as transgender in December 2020. The Umbrella Academy actor revealed he underwent top surgery — which removes breast tissue to make the chest flat (per Healthline) — as part of their journey, calling the experience life-changing. "It has completely transformed my life," Page told the magazine. He also reflected on how he's been feeling since the announcement, adding, "This feeling of true excitement and deep gratitude to have made it to this point in my life, mixed with a lot of fear and anxiety."
In his interview, the star said that despite coming out as gay in 2014, he still felt uncomfortable in his own skin and it wasn't until quarantining during the pandemic that he really realized he had to "fully be" who he was. Page explained that isolation gave him "a lot of time... to really focus on things that I think... unconsciously, I was avoiding," adding that he was "was finally able to embrace being transgender" and let himself "fully become who I am."
Keep scrolling to find out more details about Page's journey, including the exact moment he knew he was a boy.
Elliot Page 'felt like a boy' at a very young age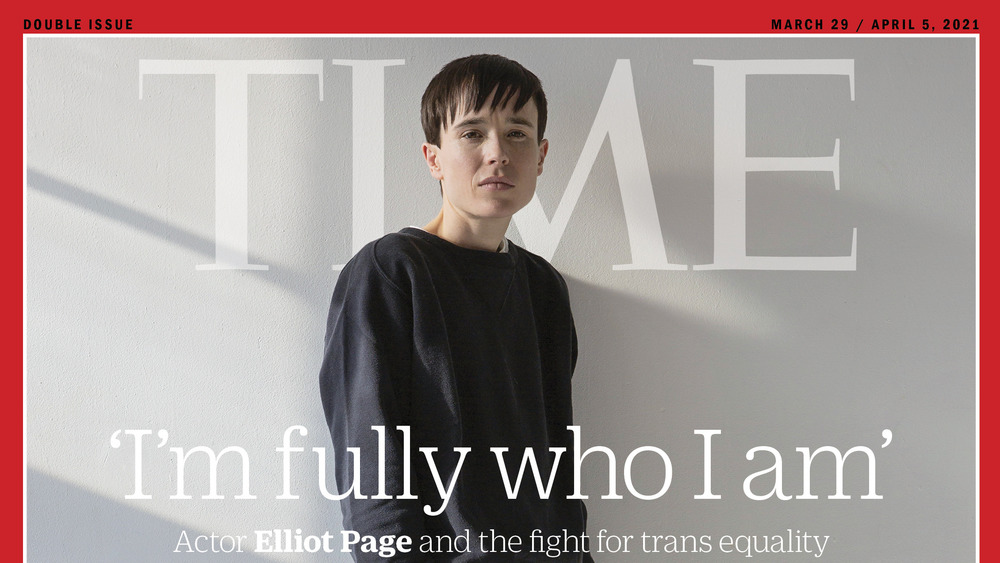 Time
Elliot Page recalled one of his earliest memories, revealing that the exact moment he "felt like a boy" was when he was 9 after his mom allowed him to cut his hair. "I felt like a boy. I wanted to be a boy. I would ask my mom if I could be someday," the actor told Time. "I just never recognized myself. For a long time I could not even look at a photo of myself." The magazine noted that from then on, "strangers finally started perceiving him the way he saw himself, and it felt both right and exciting."
However, the feeling was short-lived because a few months later, Page got his first big acting break as Maggie MacLean in the TV movie Pit Pony. Though he wore a wig for the role, Page was required to grow his hair out again and "look a certain way" when the film was picked up as a TV show.
The award-winning star went on to find massive success in films like Juno, Inception, and X-Men (per IMDb), but all the while, suffered from depression, anxiety, and panic attacks. He explained, "[I didn't know] how to explain to people that even though [I was] an actor, just putting on a T-shirt [that was] cut for a woman would make me so unwell." In fact, Page admitted the "nice outfits" felt like a costume to him.
Page recently got a new, shorter haircut and told Time, "I just could not have enjoyed it more."