Gayle King Reveals Prince Charles And Prince William Have Spoken To Harry Since The Oprah Interview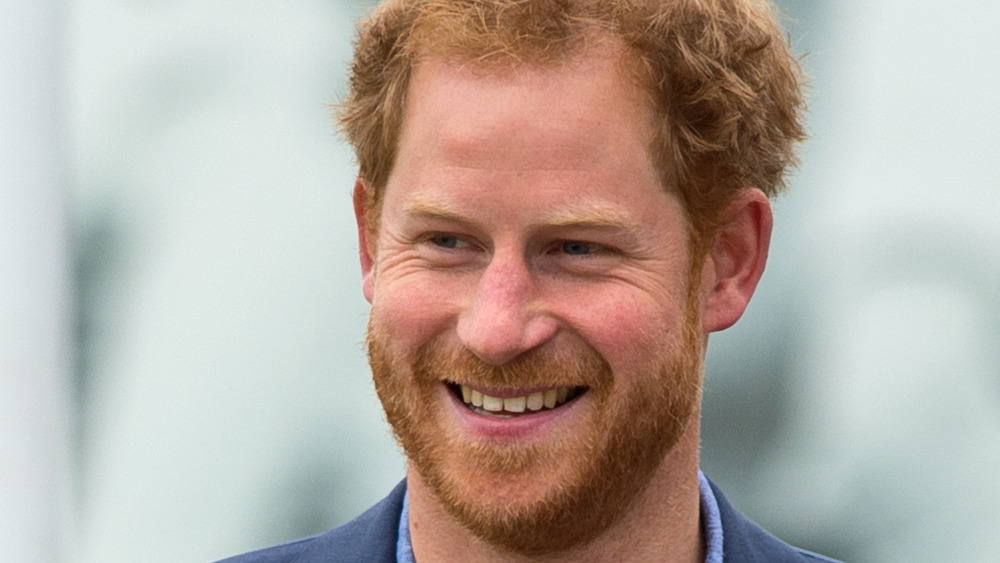 Ben A. Pruchnie/Getty Images
Prince Harry and Meghan Markle's interview with Oprah Winfrey, which aired on March 7, 2021, dropped some major bombshells about their time as senior members of the royal family. During the remarkable interview, Meghan and Harry got candid and honest about things that did not paint the royal family or "The Firm" in a positive light.
For instance, Meghan told Oprah that there were conversations about their son, Archie, and "how dark his skin might be when he's born," per People. Meanwhile, Harry spoke honestly about his relationship with his brother, Prince William, and his father, Prince Charles. Harry said in the interview that his dad "stopped taking his calls" for a time, which hurt Harry. "There's a lot to work through there. I feel really let down because he's been through something similar," Harry said of his father, according to People. "He knows what pain is like. And Archie's his grandson."
Harry added: "Of course, I will always love him, but there's a lot of hurt that's happened. And I will continue to make it one of my priorities to try and heal that relationship." Since this statement, news broke that Harry has spoken to both Charles and William. Here's what went down.
Prince Harry's calls with Princes William and Charles weren't 'productive,' but there is hope for a reconciliation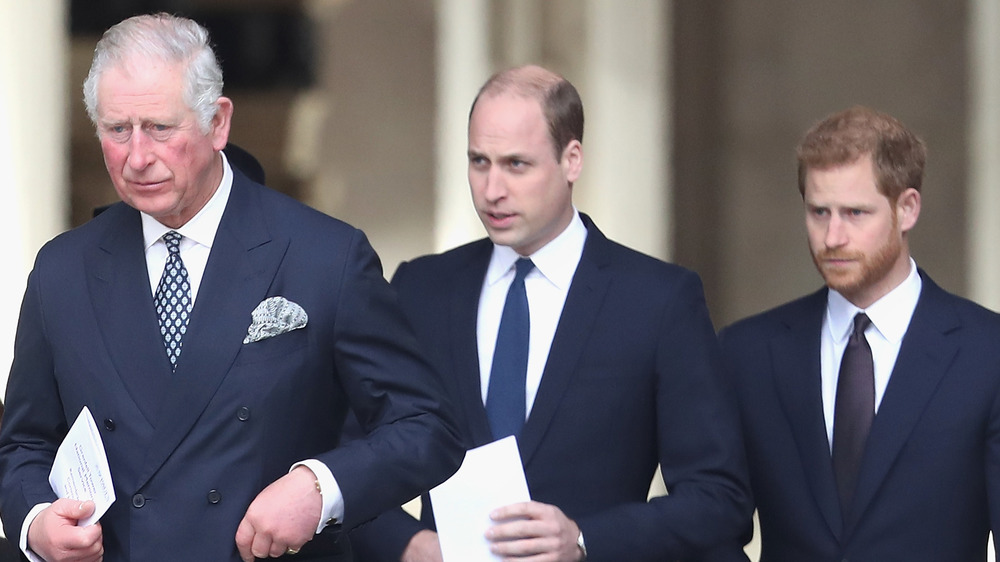 Chris Jackson/Getty Images
Since the now-famous interview between Prince Harry, Meghan Markle, and Oprah Winfrey, it turns out that Harry has spoken with his father, Prince Charles, and brother, Prince William.
On March 16, 2021, Gayle King, who is friends with both Meghan and Oprah, said on CBS This Morning that Harry had communicated with his relatives. "Well, I'm not trying to break news, but I did actually call them to see how they were feeling, and it's true, Harry has talked to his brother and he has talked to his father too," King said.
However, King added, "The word I was given was that those conversations were not productive. But they are glad that they have at least started a conversation." King added that the royal family has not spoken to Meghan since the Oprah interview aired.
King's statements set a tone of hope, though. "I think it's going to be hard to move forward," King stressed. "But they both want to move forward with this and they both want healing in this family. At the end of the day, that is Harry's family." While there might be some tough conversations in the future, King's tone of optimism about familial closeness is a hopeful and happy one. While the first call might not have been "productive," that doesn't mean there can't be more, productive conversations to come.