Inside Meghan Markle And Jessica Mulroney's Relationship Today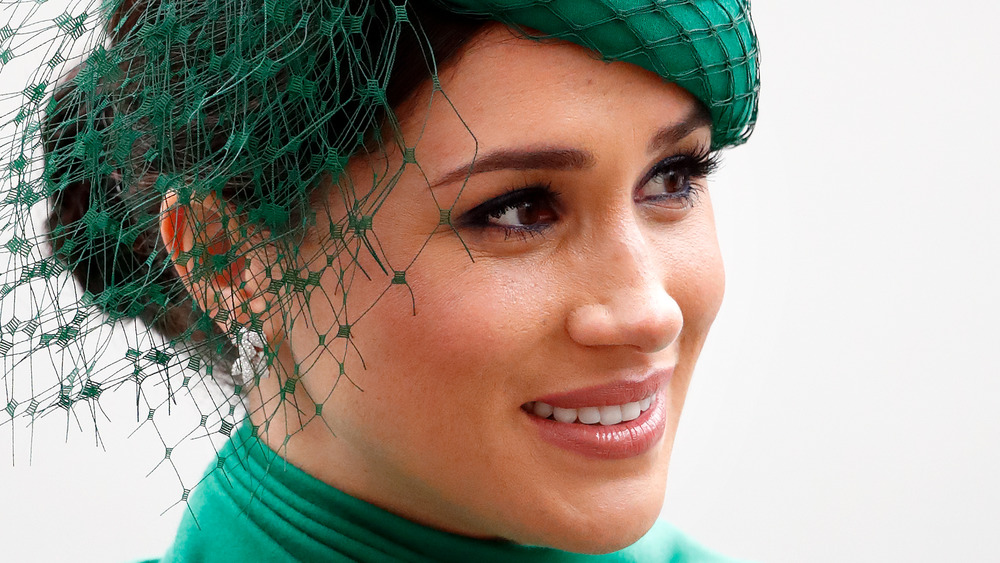 Max Mumby/indigo/Getty Images
Are Meghan Markle and stylist Jessica Mulroney still friends? That's a question on the minds of many after Mulroney was involved in a controversy with influencer Sasha Exeter. 
It all went down in the summer of 2020, when Mulroney and Exeter had a feud involving a serious social issue. In an Instagram post shared that June, Exeter claimed that Mulroney "took offense" when Exeter shared her support of the Black Lives Matter movement, and further alleged that Mulroney displayed "textbook white privilege" to "send [her] a threat in writing." After issuing a public apology to Exeter on Instagram, saying that she knows that she "need[s] to do better," Mulroney decided to "[step] back from social media" and have "Black voices ... take over [her] account and share their experience." 
Throughout this time, the Duchess of Sussex stayed silent, and did not speak out about the controversy involving one of her best friends. However, a source cited by ET did claim that Markle had chosen to support her friend, despite what had transpired. "Jessica has been a dear friend to Meghan in her most difficult moments over many years and while Jessica's comments may have been misguided and tone-deaf, Meghan has not given up on her," the insider explained. 
So, where do Markle and the woman once known as her best friend stand today? Read on to find out.
Meghan Markle sent Jessica Mulroney flowers for her birthday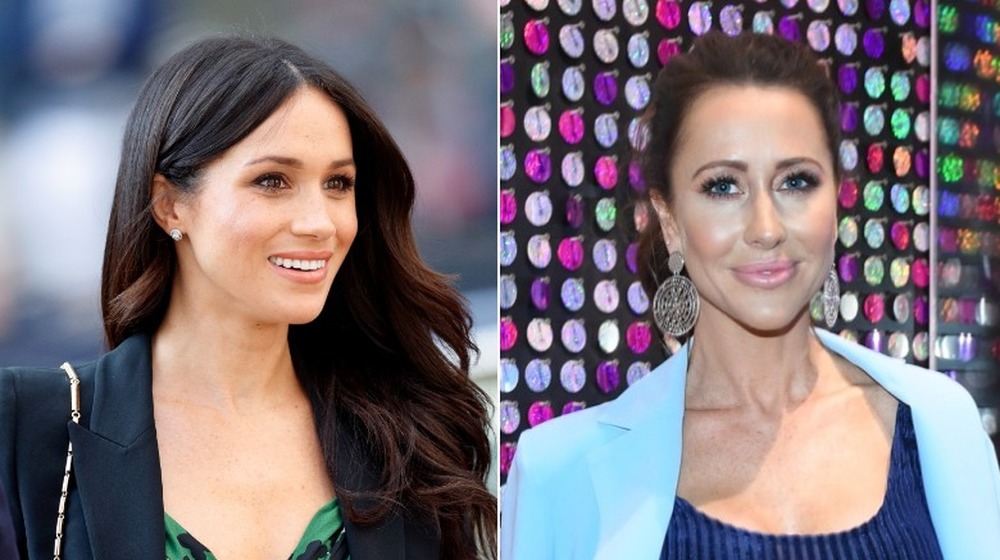 Max Mumby/indigo, Sonia Recchia/Getty Images
If Meghan Markle's latest gesture is not proof that she and Jessica Mulroney are still good pals, well, we don't know what to say. According to Page Six, Mulroney shared a photo of a gorgeous bouquet of pink flowers on her Instagram Story in March 2021, and wrote a message to thank her bestie: "LUCKIEST FRIEND XXXX, THX MM." Although she did not tag the Duchess of Sussex, it seems fairly obvious that she's referring to Markle, who has been referred to as "MM" on several occasions. 
According to the Mirror, Markle and Mulroney have been friends since 2011. Despite rumors that the two women had grown apart, especially after the aforementioned controversy, it seems that they still remain close. In fact, as Page Six previously reported, Mulroney shot down rumors that her relationship with Markle was strained in November 2020, saying, "She constantly Facetimes and checks up on me." Additionally, just ahead of Markle's bombshell interview with Oprah Winfrey, Mulroney spoke out in her defense, and praised her good friend in a sweet Instagram post.
It's unclear how frequently the two women are able to see each other now that Markle lives in California with her husband, Prince Harry, and their son, Archie. Meanwhile, according to the Daily Mail, Mulroney lives in Toronto, Canada with her husband, Ben, and their three kids. However, it's clear that they're still the best of pals.