Inside Drew Brees' New Job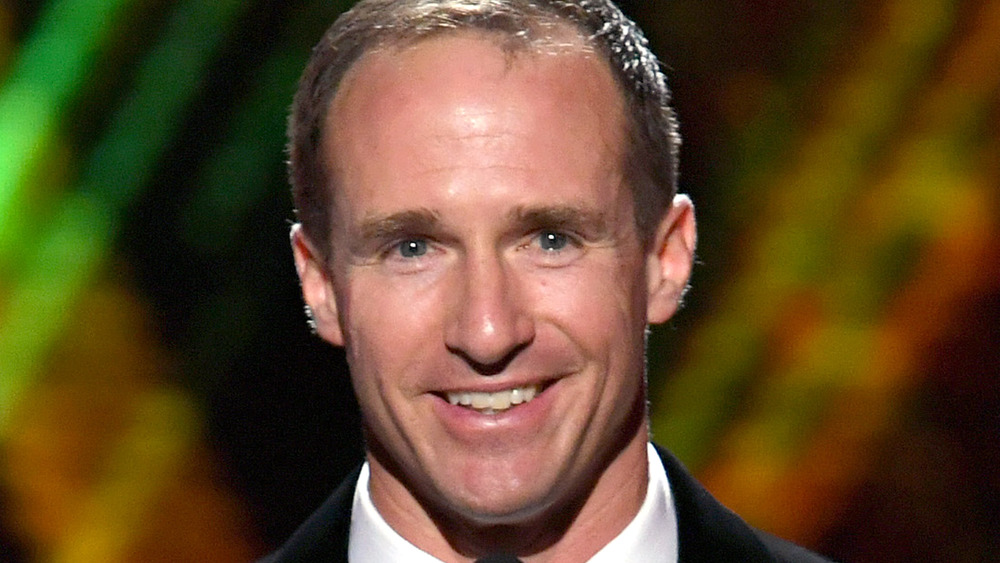 Kevin Winter/Getty Images
On Sunday, Drew Brees, the quarterback for the New Orleans Saints, announced his retirement. The 42-year-old uploaded a video to social media detailing his decision to hang up his cleats after 20 years in the NFL in order to spend more time with his wife Brittany and their children. Just because he's no longer going to be calling plays himself, however, doesn't mean he's saying goodbye to football in general. In fact, on Monday, Brees told Hoda Kotb on Today (via Twitter) that he already has another job lined up. 
In the interview, Brees shared he has joined the team over at NBC Sports as a football analyst for Football Night in America. "I'm part of the team now. A new team," he told Kotb, via People. "I'm excited about that journey, I'm excited to stay very closely connected with the game of football. It's been such an important part of my life and I continue to be able to talk about it and show passion for it and bring my kids along for the ride."
Drew Brees will also lend his voice to the Fighting Irish -- and maybe more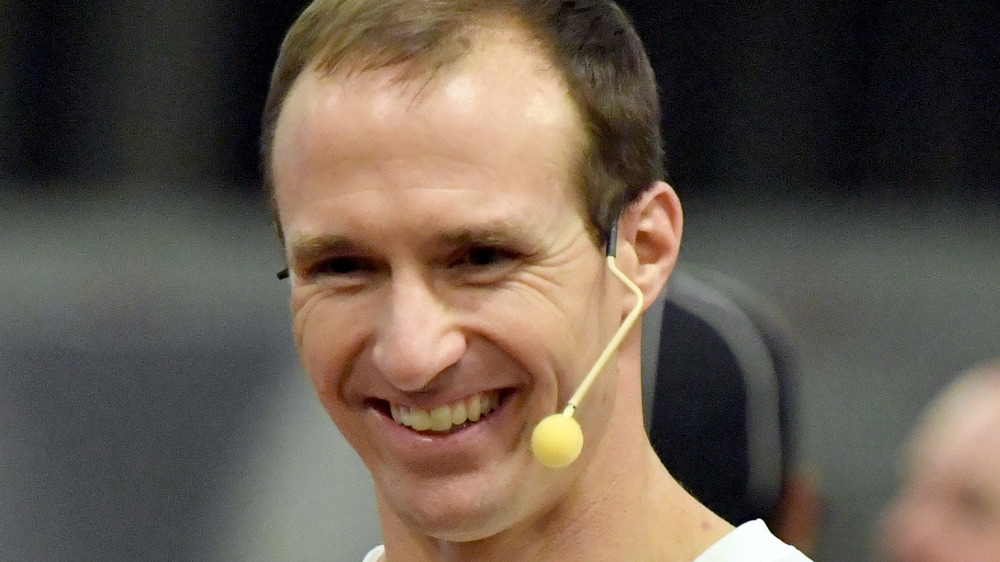 Mike Coppola/Getty Images
According to USA Today, Drew Brees will be joining Mike Tirico of Football Night in America in the booth for University of Notre Dame football games. Previously the job of Doug Flutie and then Tony Dungy, Brees will now be providing color commentary for the Fighting Irish. If the chemistry between Tirico and Brees is good enough, some believe the two could replace Al Michaels and Cris Collinsworth on Sunday Night Football, once the latter pair retires, offering Brees a solid future in football commentary. 
But Brees' new job might involve more than just football. As a full member of the NBC Sports team, he will have access to special sporting events covered by the network — including the Olympics. So while being a football analyst was always in his future — the news of his post-NFL job was hardly a shock to those in the know — Drew Brees may find himself commenting on a variety of sports in the future.