Abira Greene Opens Up About Her Role As A Villain On Little Women: Atlanta - Exclusive
Little Women: Atlanta's Abira Greene is a reality TV villain, but don't get it twisted. That's just one of the roles she plays. She's also a friend, a mother, an activist, an entrepreneur, a singer, and, above all, a real human being. The latter, she notes, is what tends to get her in trouble.
As it goes, every television story arc, scripted or otherwise, needs a protagonist and an antagonist. Abira just happened to be cast as the villain, and — whether it was through meticulous editing or her unabashed authenticity — it swiftly became evident during her Season 3 debut. This dynamic played out amidst the star's on-going feud with Amanda and Andrea Salinas, Little Women's twins, eventually landing Greene a permanent role on the show.
As a regular cast member, Abira has become a fan favorite, and it's not hard to see why. When she sits down with Nicki Swift over Zoom, the star exudes a bubbly sincerity that makes it difficult to understand how she came to be one of Little Women's most controversial figures. In this exclusive interview, Abira sounds off on what she really thinks about being a Little Women villain.
Abira Greene didn't find drama, drama found her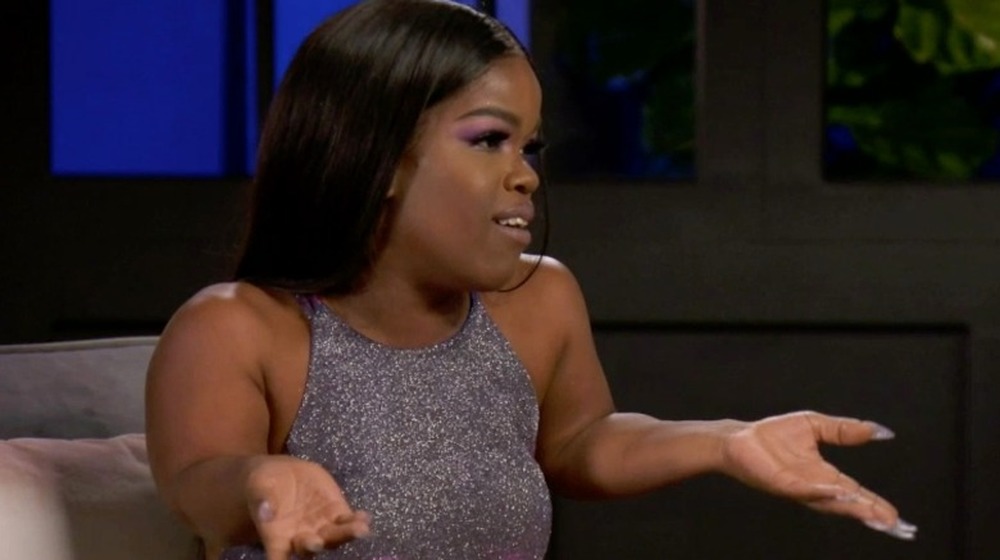 Reality TV villains are a time-honored tradition. Just think of The Hills' Spencer Pratt, who basically defined the role. In an interview with the Daily Beast, the star admitted he crafted fake storylines that painted him as the bad guy to maintain his spot on the show. This, of course, is the most egregious example in recent history (along with Queen Victoria from the most recent season of The Bachelor), but Abira has been accused of the same type of manipulation. From her perspective, that's not an accurate assessment.
Abira thinks her villain status has two root causes. First, she's unwilling to dim her flame (or Fire, as Abira was called back in her days of exotic dancing). Second, her personality can be perceived as a threat to someone who isn't so naturally inclined at the art of capturing the camera's attention.
"To be honest, I came in the show to bring my personality, and I think naturally, because I have such a vibrant and loud and confident personality, it ruffled feathers," she tells Nicki Swift. "Because at the end of the day, you can pretend to be somebody until that somebody who you want to actually be like steps into the room. And I think that's what happened with [this] group of women. As I stepped into the room, and it was like, 'Okay, this is real. What we are portraying is real in her. It is in her.'"
Abira Greene on redefining her role
Now that we're in the midst of Little Women: Atlanta's sixth season, it's evident that Abira Greene has outgrown her villain status. For one, she's made a concentrated effort to find common ground with the Salinas sisters. "We're trying," she admits. This isn't just important because they're co-stars, who are, for all intents and purposes, forced to work together. It's also because Abira recognizes the difference they can make. Right now, the star's main goal is using her platform to normalize dwarfism in mainstream media.
"I know a lot of people say, 'Well, we do see you guys as normal.' And on a surface level, that may be true," she tells Nicki Swift. "But when it comes to capabilities, or you thinking that we're competent enough, or things like that, that's what I mean also with 'normalize dwarfism.'"
She continues, "On so many planes, like even getting normal roles, not only being cast as trolls or elves, but maybe we can be the mafia or we can be the president or something in the movie to where it shows a normalized role for a person with dwarfism."
Today Abira may be settled in her role as Little Women's resident baddie, but it's something she's always redefining. The sky's the limit, but for now, you can catch Abira stirring up drama in Season 6 of Little Women: Atlanta, currently airing on Lifetime.