Inside Armie Hammer's Life After His Scandal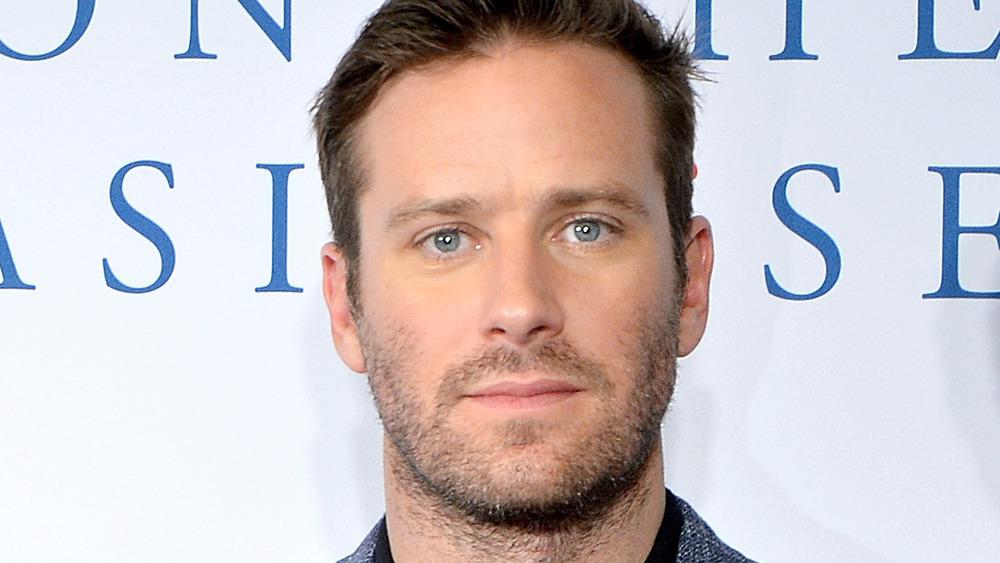 Shannon Finney/Getty Images
Armie Hammer stole the hearts of audiences when he launched his acting career more than a decade ago. Since then, the actor has gone on to captivate audiences with his performances in A-list films, such as The Social Network (2010), J. Edgar (2011), The Lone Ranger (2013) and, of course, Call Me by Your Name (2017), which earned him a Golden Globe nomination for Best Supporting Actor.
However, Hammer has more recently drawn attention for a whole different — and much more negative — reason. Starting in mid-January 2021, several women came forward with accusations that Hammer had groomed and abused them, as explained by Refinery29.
Hammer dated his accusers, including App creator Courtney Vucekovich and model Paige Lorenze, in late 2020 after divorcing Elizabeth Chambers in July, to whom he was married for more than 10 years, according to the report. The allegations were paired with screenshots that reportedly showed Hammer describing disturbing sexual fantasies, which included rape and cannibalism, Vanity Fair detailed. "He said to me he wants to break my rib and barbecue and eat it," Vucekovich told Page Six.
Hammer appears to have been trying to weather the storm by staying away from the spotlight. Keep reading to find out what he has been up to since the scandal broke.
Armie Hammer was reportedly seen with a woman in the Caribbean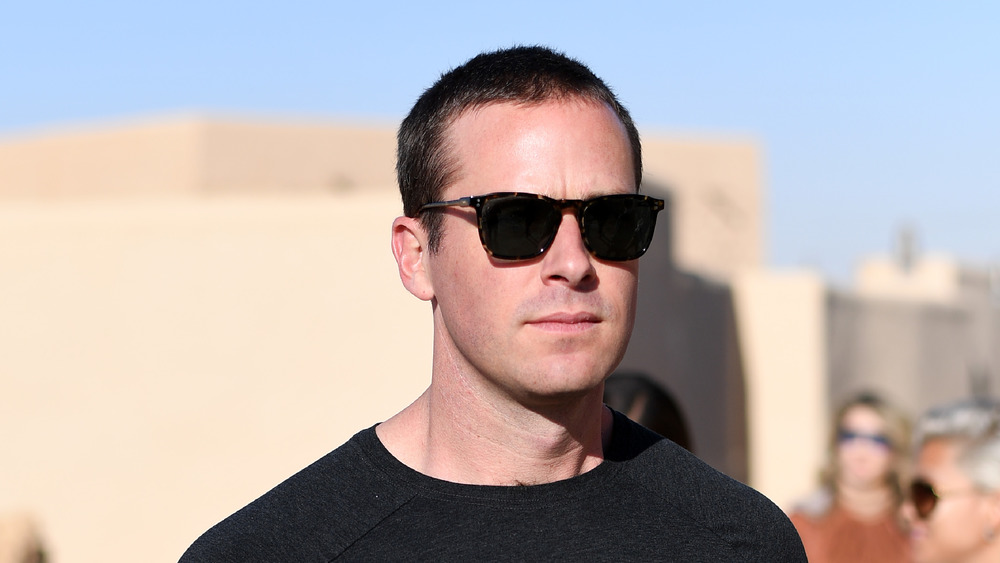 Daniele Venturelli/Getty Images
On March 12, 2021, Armie Hammer was seen enjoying a nice dinner at Over The Edge Cafe, a seafood joint, on Grand Cayman in the Cayman Islands, accompanied by a "mystery blonde," according to Page Six. Hammer looked relaxed in a button-down shirt featuring a light pink print against black, the report described. He and the woman sat at a table facing the ocean as she rocked a casual outfit, including a simple white tank top and jeans.
Describing Hammer as "co-dependent," a person with knowledge of the situation said it is hardly surprising to see him with a new woman so soon after the scandal as "he can't be alone," they told Page Six.
Following the explosive allegations, Hammer jetted off to the British territory, where he lived between the ages of 7 and 12, according to a 2011 New York Magazine feature. He reportedly moved out of the house he shared with his ex-wife Elizabeth Chambers in mid-February 2021, according to the Page Six report. He and Chambers share two children, Harper Grace, born in 2014, and Ford Armand Douglas, born in 2017.