How Jennifer Lopez And Alex Rodriguez Feel About The Future Of Their Relationship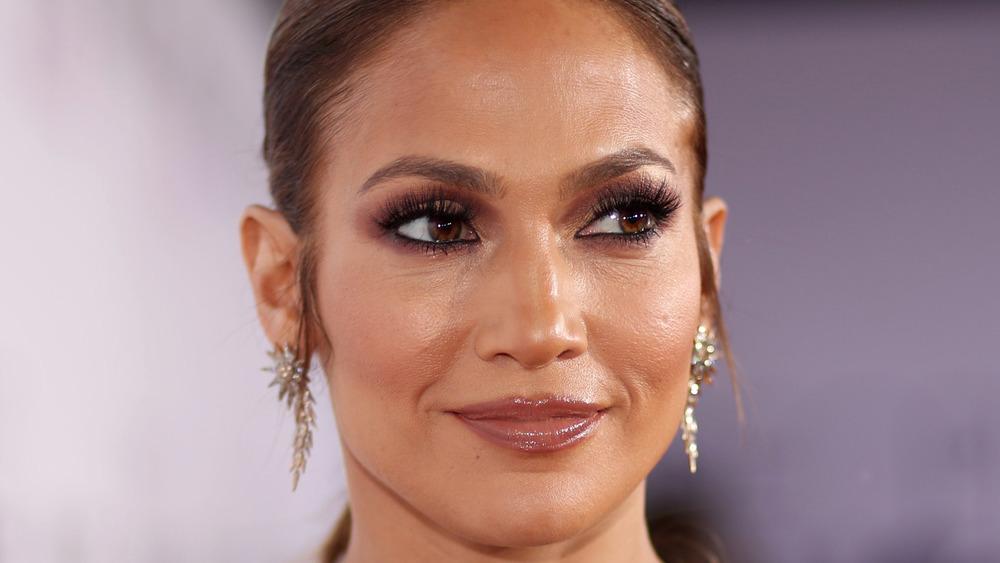 Christopher Polk/Getty Images
Jennifer Lopez and Alex Rodriguez have denied claims that they've broken up, telling TMZ that "all the reports are inaccurate." The couple told the outlet they are "working through some things," but are very much still together, despite what you may have heard. According to the Daily News, A-Rod flew to the Dominican Republic to be with JLo, who is currently filming Shotgun Wedding in the Caribbean country. As the outlet points out, Rodriguez shared a few pictures of the scenery after he arrived, though he did not share any photos or videos from his supposed reunion with his fiancee.
There have been several reports about what's really going on between Rodriguez and Lopez, including one from TMZ that claimed that JLo and A-Rod's respective children are one of the main reasons they're trying to work things out. Lopez's two kids, Max and Emme, have grown close to Rodriguez, and to his two kids, Natasha and Ella, over the past few years. And while the future of A-Rod and JLo's union may be unclear at best, a source has spoken out about what the two are planning on doing.
Keep reading to find out how Rodriguez and Lopez reportedly feel about what's to come.
Jennifer Lopez and Alex Rodriguez may really try to work things out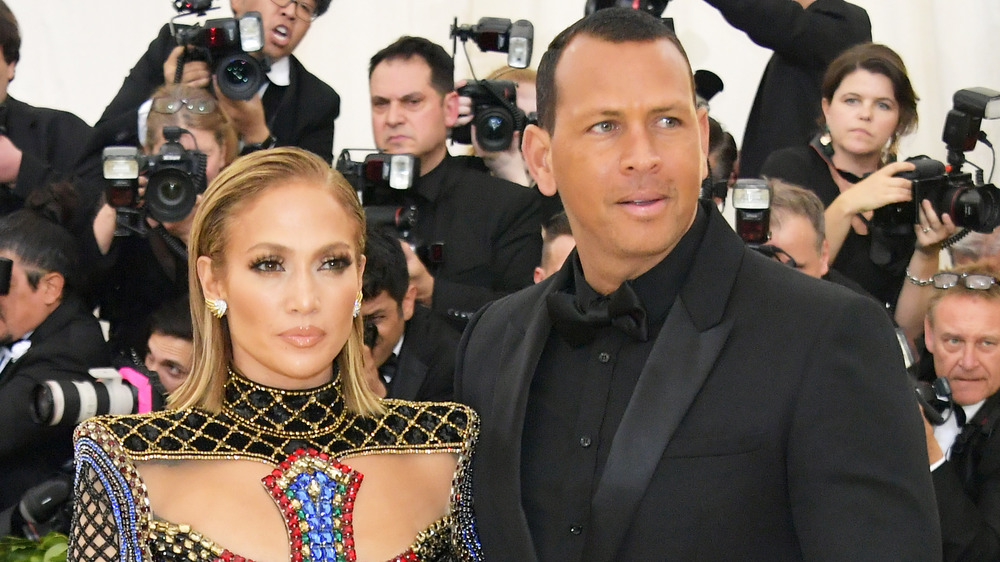 Neilson Barnard/Getty Images
Jennifer Lopez and Alex Rodriguez may be dedicated to working things out after all. A source told People that "they want to spend time in person to figure out their life together." The source also explained it's been "upsetting and stressful" for both the actor and the former athlete, and while they "have a lot of issues they hope they can work through," there's apparently a lot of love between them. "They both seem willing to do whatever it takes to stay together," the source shared.
As for whether or not the two will end up getting married, well, that's an even bigger question mark. According to Page Six, Lopez and Rodriguez had been moving forward with wedding plans right up until the news of their split went viral. "There were issues between them, but she was still sitting for fittings for [her wedding] dress last week," a source told the outlet. Will JLo and A-Rod get their happily ever after? Evidently we'll all have to wait and see.