Michelle Obama Just Revealed This About Her Daughters Sasha And Malia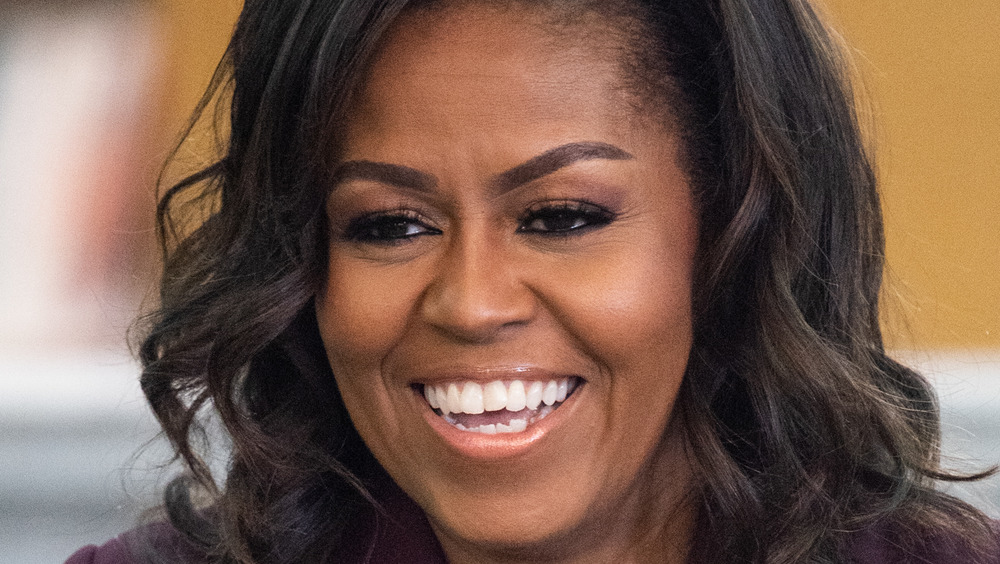 Jim Bennett/Getty Images
Michelle Obama and husband Barack Obama are parents to two girls, Malia and Sasha. And while both of their daughters are in college, things aren't always easy with three women in the house (poor Barack!). As it has been for most families, living under one roof during quarantine and lockdown can get a little crazy. Everyone's got work to do, but it's also challenging being stuck with your family for several weeks. Michelle expressed as much during a virtual interview with Conan O'Brien, via YouTube. "I think first our kids got a little sick of us ... which was fine, 'cause we were pretty much sick of them," Michelle said. She added that the summer came pretty much just in time as the family was able to spread out "a little bit more," especially once they arrived in Martha's Vineyard. 
Flash forward a bit, and things have changed. Malia and Sasha are back in school full-time, but that hasn't changed the at-home struggle that the family faces when the girls come home for vacation. Michelle recently chatted with talk show host Ellen Degeneres (via Us Weekly) about what's been going on in the Obama house. Read on to find out what Michelle revealed about her daughters.
Michelle Obama reveals what it's like living with two grown daughters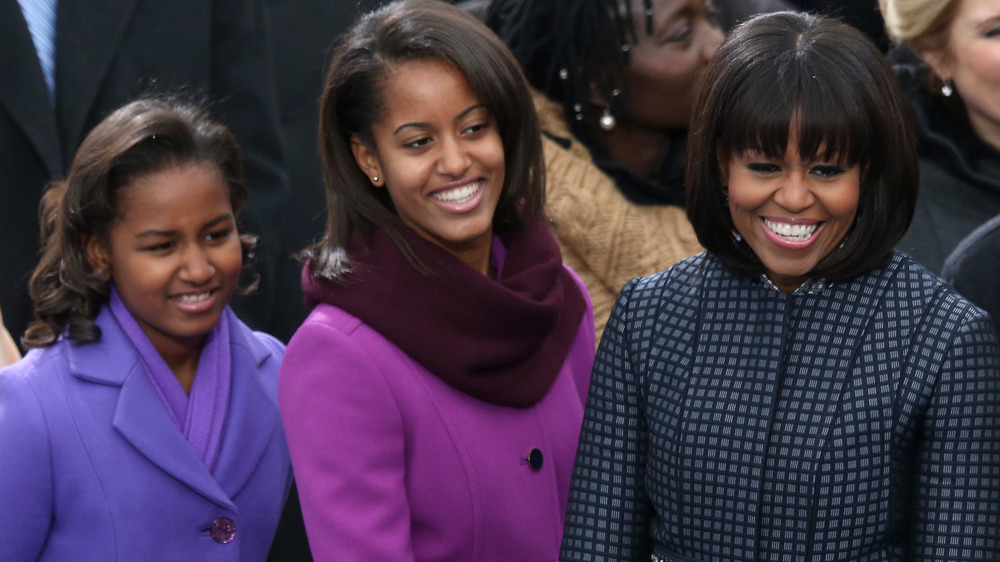 Mark Wilson/Getty Images
Like most moms, Michelle Obama is excited to see her girls when they return home from college. However, things do get a little hectic with three women living under one roof, and that's exactly what Michelle expressed when chatting with Ellen Degeneres (via Us Weekly). "They're in my closet. They're moving our stuff around. We can't find anything because they 'borrow' it. They have the notion, our children, that if we put something down and we don't use it for a couple days, then we don't want it. So they take it. They think, 'It's ours.' It's like, 'No, I was gone for a day. That doesn't mean you can have my water bottle,'" Michelle explained. Oh, can all the girl-moms relate!
It doesn't seem to matter just how old kids are, as Michelle Obama expressed. She added that Sasha and Malia have all of the things that they need, but when they lose something or they can't find something, "they take our stuff." She also threw her girls under the bus, telling Degeneres that her daughters are "messy." Sigh. They'll be back at school soon enough!