Michelle Obama Gives A Glimpse Into Her Life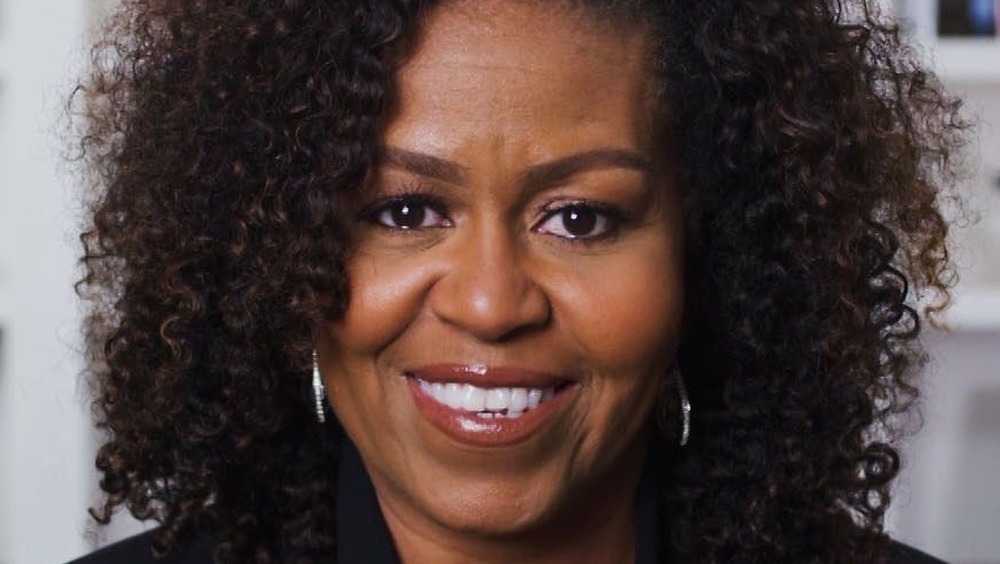 Bet Awards 2020/Getty Images
Michelle Obama's life is usually a whirlwind of events, appearances, and opportunities. As the former first lady of the United States and someone who's also an accomplished figure on her own — surely you've read her books and have her Netflix show on your must-watch list — her schedule tends to be packed. Beyond that, Michelle is the kind of person who seems to be relatively open about certain aspects of her life, including what she felt about her husband, Barack Obama, running for president; what life was like after leaving the White House; and what they plan to do next.
However, just like countless others around the world, the Obamas' lives changed drastically when the coronavirus pandemic forced everyone onto a different path. While many stars have seen their lives affected by the situation, Michelle acknowledged the trying circumstances while talking to People in March 2021, saying, "These have been challenging times. Many people have struggled: jobs lost, people going hungry. We've learned to count our blessings, the importance of health and family."
Michelle also took some time to give readers a glimpse into what her life is like today as she tries to keep busy and keep her family safe.
Michelle Obama has picked up some new skills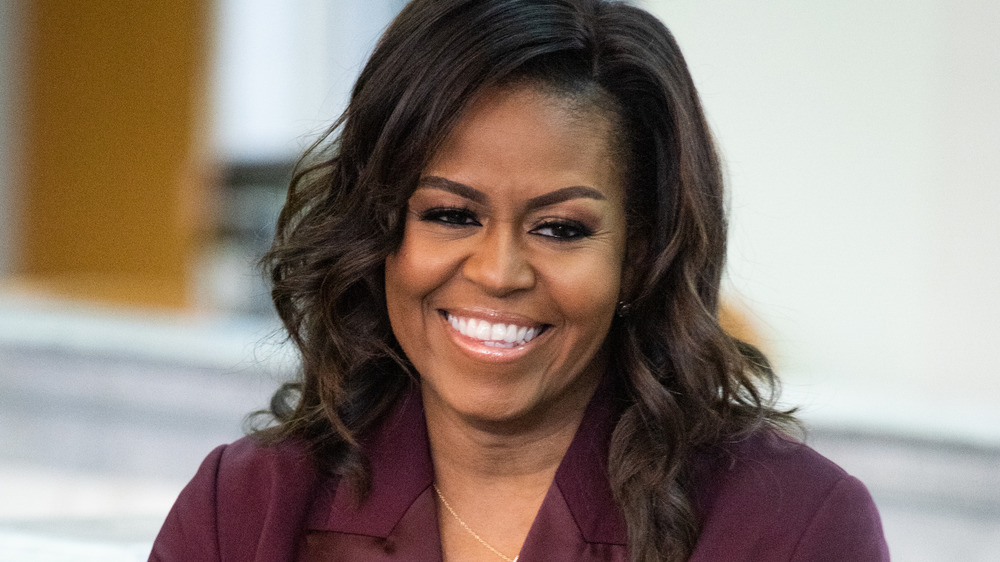 Jim Bennett/Getty Images
While staying at home with her family in order to keep them and others safe during the coronavirus pandemic, Michelle Obama has been spending her time indulging in a few hobbies. She told People that as her daughters, Sasha and Malia Obama, have been spending time in the kitchen whipping up culinary delights while "creating" and "experimenting" with food, Michelle has taken up knitting. In fact, she taught herself how to do it.
"Knitting is a forever proposition. You don't master knitting, because once you make a scarf, there's the blanket. And once you do the blanket, you've got to do the hat, the socks," Michelle explained. And she was obviously feeling enthusiastic about her craft, adding, "I could go on about knitting!"
However, that's not all that Michelle has been doing. She also revealed to People, "Over quarantine, I actually did teach myself how to be a better lap swimmer, because what I'm finding in my old age is that the high-impact stuff that I used to do, as I'm approaching 60, it just doesn't work." Figuring that swimming was a good choice for her because it's "one of those low-impact, good cardio things," she continued by saying, "I worked myself up to almost a mile of swimming laps. Now, can I do that right this second? No. But this summer, I'm getting back into the pool."