Here's How Much Houston Coach Kelvin Sampson Really Makes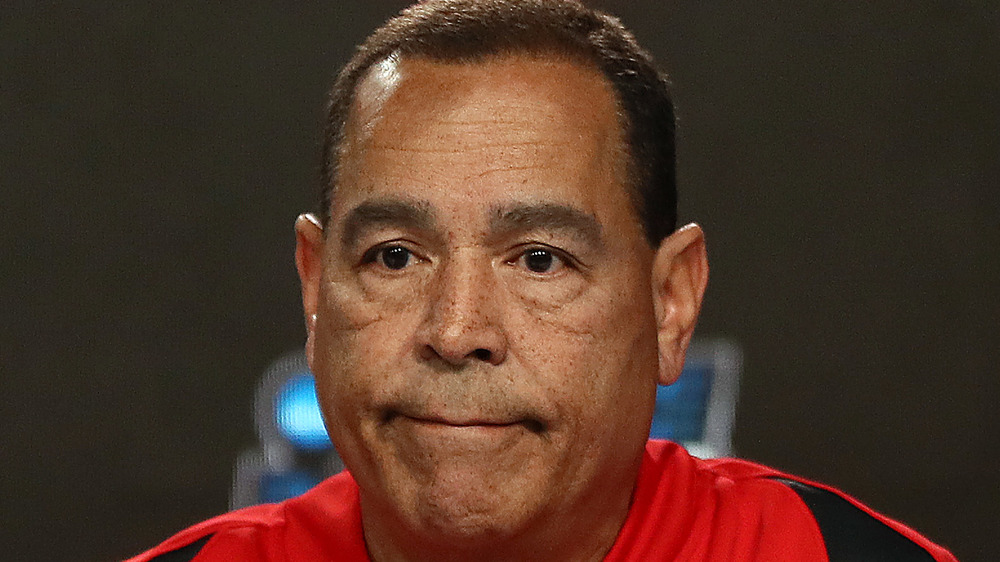 Jamie Squire/Getty Images
College athletes may work for free, but the same cannot be said for their coaches — not by a longshot. While they may not make as much as their professional league counterparts, college coaches are still making millions. Case in point: Kelvin Sampson, the University of Houston's basketball coach.
When Sampson first began coaching for Houston in 2014, PaperCity magazine reports that the school's basketball program was "more dormant than a dead raccoon." Yikes. Nonetheless, Sampson initially signed a five-year contract earning $1.1 million per year, according to The Houston Chronicle. He later renegotiated his contract in 2016, increasing his pay to $1.4 million and extending his contract for two more years. And he's definitely earned that raise, considering Sampson quickly turned the program around, nabbing a 116-52 record over five seasons. 
In 2019, the University of Houston renewed Kelvin Sampson's contract yet again, this time for six years in a deal worth $18 million, coming out to $3 million per year — nearly triple his starting salary five years prior, per the Bleacher Report. Not too shabby! At the time, the longtime coach opened up about ending his career in the Space City. "To me, the University of Houston is a destination job," he said (via the university's beat reporter Joseph Duarte's Twitter account). "... I get the feeling from a lot of people that this is a steppingstone job. No, this is a great job. If it wasn't I wouldn't stay here."
How Kelvin Sampson turned his team around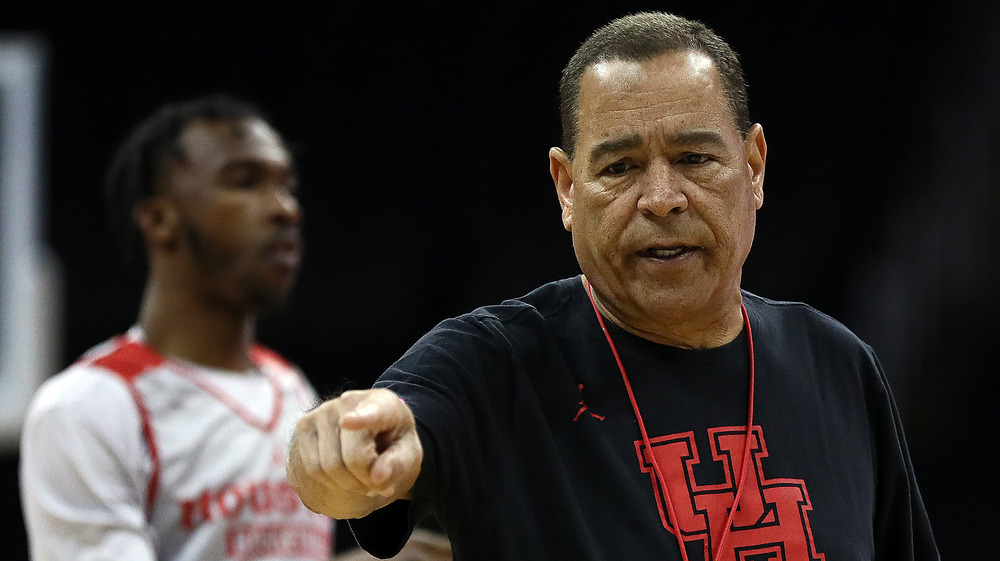 Jamie Squire/Getty Images
Not unlike Coach Brad Underwood of the University of Illinois' net worth, Kelvin Sampson's impressive upward salary trend is the result of very hard work. 
During his first few seasons as coach of the Houston Cougars, when the team wasn't doing so hot, Sampson used to go around campus trying to recruit students to attend games. According to PaperCity magazine, "His daughter Lauren Sampson, the UH program's boundlessly enthusiastic director of external operations, would take her dad into the dorms. To the doorsteps of fraternity and sorority houses. Right into classrooms. And one of the best coaches in college basketball would ask kids much younger than this own to pretty please maybe consider showing up at a game or two."
Fast forward to 2021, when the Cougars are the No. 2 seed in the Midwest region of the NCAA's March Madness tournament. "I feel like coming in people may kind of overlook Houston," player Quentin Grimes told PaperCity magazine. "I feel like they kind of push us to the side a little bit. But we know how good we are." As for Coach Sampson, he had this to say about his hard-working team: "We got what he earned ... It's not like we bought it. Or that we got the most money so we can go buy it. We earned it. Nobody gave it to us. We earned it."