Mama June's Net Worth Is Less Than You Might Think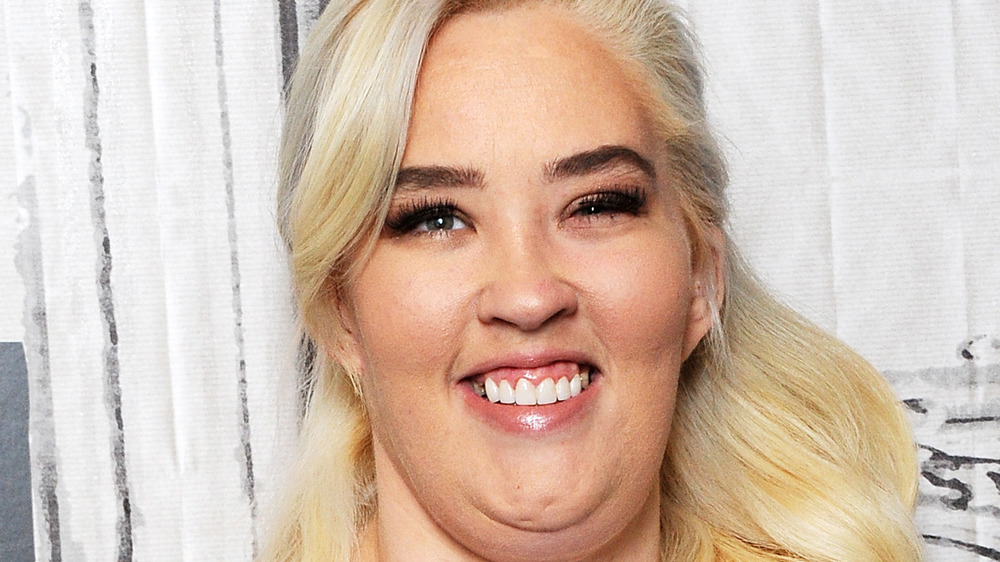 Desiree Navarro/Getty Images
Mama June Shannon, mother to the famous Honey Boo Boo, has kept a career in reality TV going for a long time now. We first met the Shannon family through TLC's Toddlers & Tiaras. Since that introduction, Mama June has starred in Mama June: From Not to Hot and she's returning to the screen in a new series called Mama June: Road to Redemption, which premieres on March 19, 2021.
Mama June has had some challenges along the way, notably a long-running struggle with addiction. In March 2019, according to People, Mama June "was arrested on charges of possession of a controlled substance and drug paraphernalia" along with her boyfriend, Eugene Edward "Geno" Doak. While Mama June is making strides in recovery, she's focusing on getting close to her family again and having them trust her. It's certainly a worthwhile endeavor. But with so much exposure on TV, Mama June's net worth isn't as high as you might think.
Mama June spent $2,500 a day on her drug addiction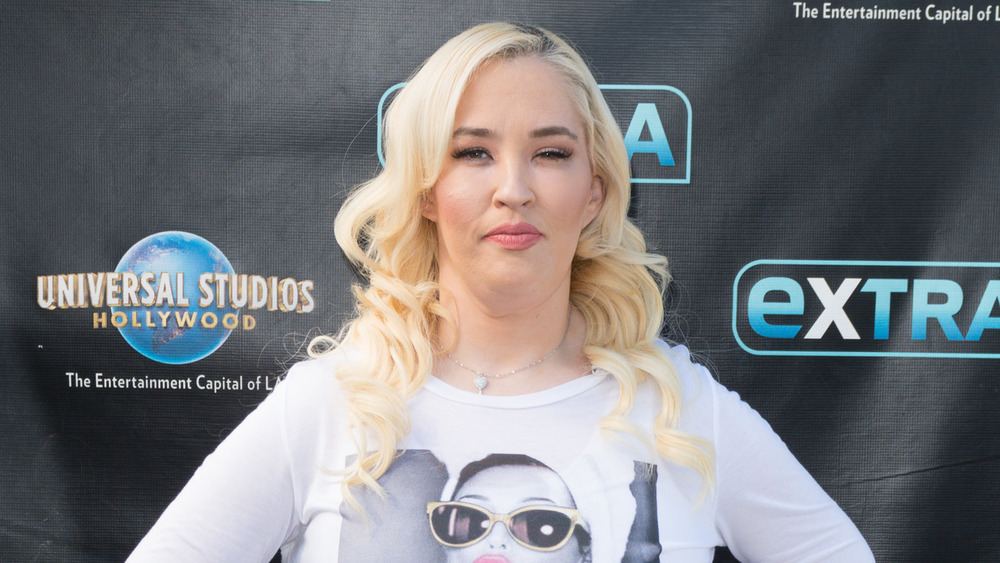 Noel Vasquez/Getty Images
Mama June Shannon is a common name in the world of reality TV, especially for TLC aficionados, thanks to her start on Toddlers & Tiaras, along with her daughter Alana "Honey Boo Boo" Thompson. Despite this notoriety, Celebrity Net Worth estimates Mama June's net worth to sit at $50,000.
Part of this surprising net worth is Mama June's spending style. In 2017, she spent $75,000 on a body transformation, per People. The transformation included a "gastric sleeve, breast augmentation and skin removal" on her neck, arms, and stomach. Her neck surgery was part of a facelift, which was the most expensive of the procedures, costing approximately $18,000, according to People.
Mama June's addiction also cost her a lot. She and boyfriend Eugene Edward "Geno" Doak, in the midst of their drug use, were spending a great deal of money a day on their methamphetamine addiction. "Our habit was $2,500 a day, if not more," she said on an episode of We TV's Mama June: Family Crisis in June 2020. She even shared that she had to sell her house because she was broke.
If you or someone you know is struggling with substance abuse and mental health, please contact SAMHSA's 24-hour National Helpline at 1-800-662-HELP (4357).