What Jimmy Fallon Almost Wanted To Do For A Living Will Surprise You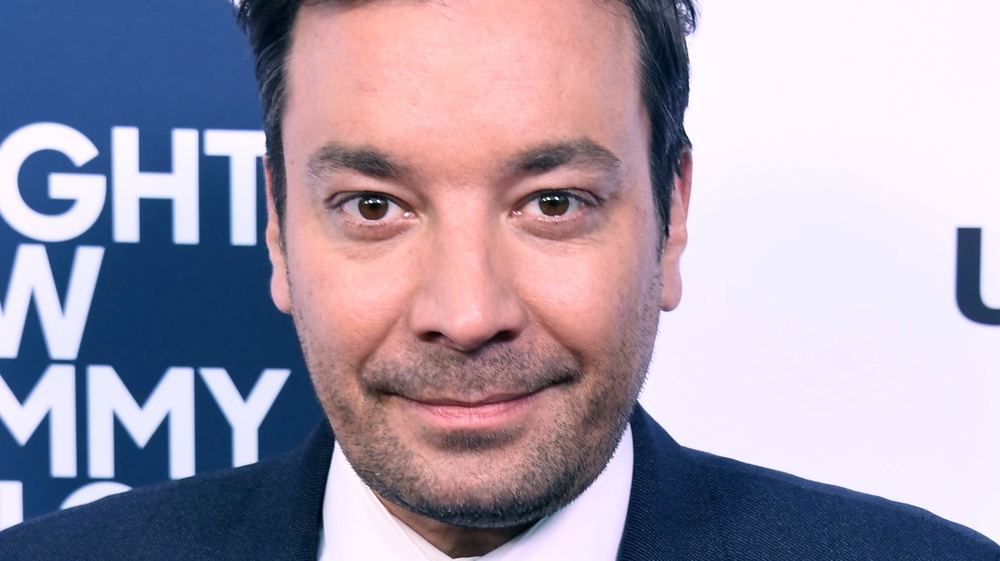 Frazer Harrison/Getty Images
Jimmy Fallon has been entertaining fans with his antics on The Tonight Show since 2014. The comedian has transformed the late-night talk show from an in-your-face platform to a show where introspection and unencumbered honesty are welcomed. As such, the actor and general funnyman has had an illustrious career that spans decades.
The star, who celebrated 46th birthday in September 2020, credits his mother for recognizing his talent. In a May 2018 interview with USA Today, Fallon revealed that his mother encouraged him to enter an impression contest for a comedy club, a suggestion that took him by surprise. "Jimmy, you should do this, because you do all of these voices in your bedroom, and I can hear you!" And I'm like ... "What else can you hear? Because this is creepy," he quipped. It turns out his mother was right, and he won $500 in the competition.
Years later, Fallon dropped out of his senior year of college and moved to Los Angeles. His audition story is that he tried out for Saturday Night Live, but they went with Tracy Morgan instead. The following year, SNL called him and asked him to do another audition. This time, he nailed it and was hired for the job. After he left the sketch comedy show, he did a couple of movies before being asked to do The Tonight Show post-Jay Leno. However, an on-screen career was not in his initial plans at all — at one stage, Fallon's career goals could not have been further from his current gig.
Jimmy Fallon chose the stage over the pulpit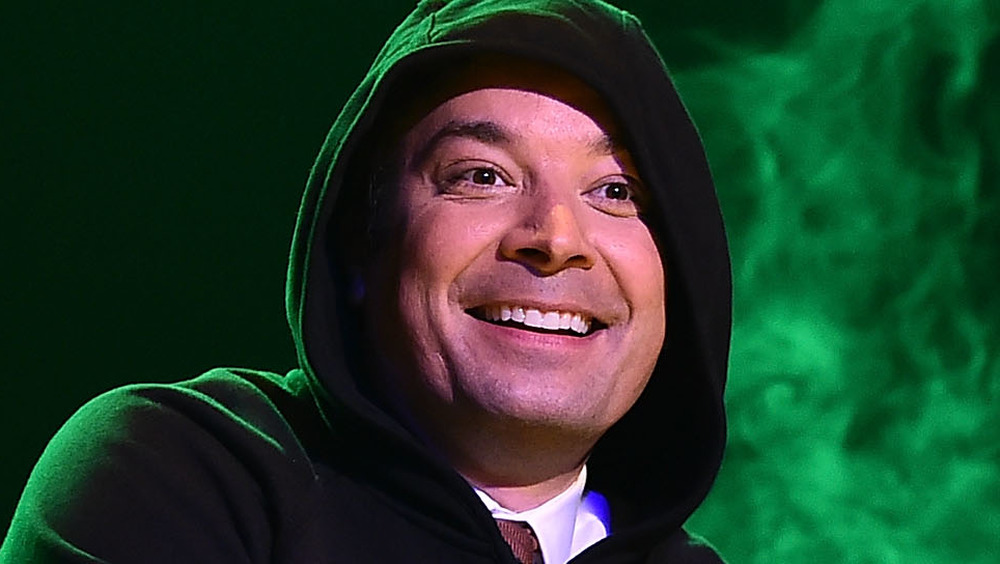 Theo Wargo/Getty Images
Jimmy Fallon dropped a bombshell when he revealed some shocking information in an interview with NPR's Fresh Air in 2011. The comedian confessed that he had other plans with his life and that he wanted to be a priest. It seems as if Fallon became smitten with the idea when he was an altar boy serving at mass. "I loved it. I loved the whole idea of it. I loved dressing up. I loved the smell of incense. I mean, I loved the whole idea," The Tonight Show host gushed.
Fallon revealed that his dream to enter the priesthood came about because he used to attend church with his religious grandfather. As an altar boy, there were also some perks. "And then you made money, too, if you did weddings and funerals. You'd get like five bucks. And so I go 'Okay, I can make money too.' I go, 'This could be a good deal for me.' I thought I had the calling," he elaborated further.
The father-of-two ultimately chose the stage over the pulpit, becoming one of the most recognized faces in the world. And for that, Jimmy Fallon, we're eternally grateful.