The Truth About Clare Crawley And Dale Moss' Latest Rendezvous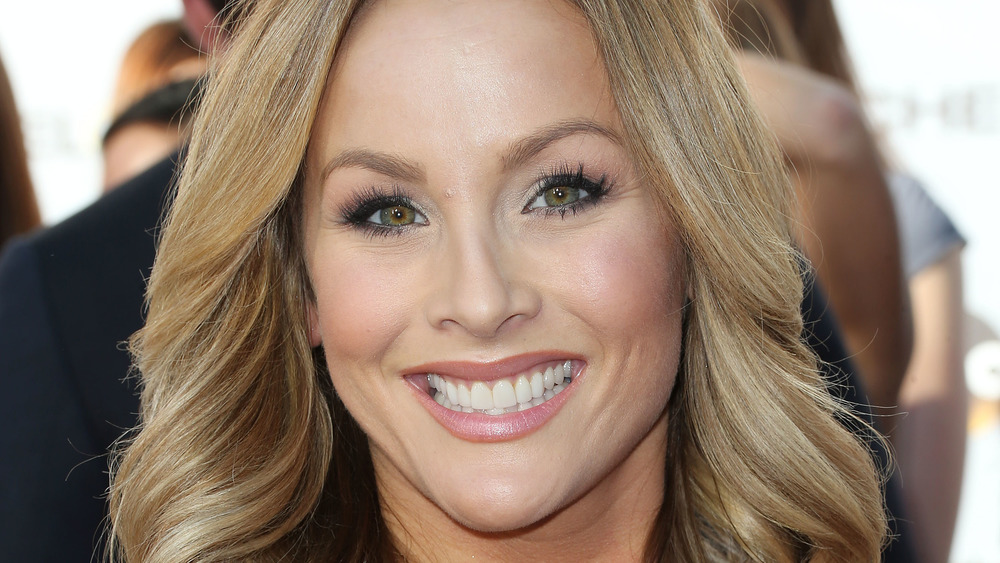 Frederick M. Brown/Getty Images
Clare Crawley and Dale Moss were seen together again, this time in New York City, according to Page Six. And, yes — they are totally those people that kiss with their masks on! The former couple, who split just six months after getting engaged on The Bachelorette, appears to be on again or, at the very least, trying to work things out. Clare and Dale were first spotted together in Florida in February 2021, according to People, and had just about everyone wondering if they were rekindling their lost love. While the two have not even tried to hide their affection for one another at this point, they have also chosen not to give fans an update on what's really going on with their relationship.
A source previously told People that Clare and Dale were not on the same page when it came to their future together after they exited the ABC reality show ahead of schedule. "Dale wasn't ready for marriage and kids. He did have feelings for Clare but he wasn't on the same page as her," the source shared. So, what's really going on between Clare and Dale these days? Are they back together? Are they re-engaged? Read on to find out.
Clare Crawley and Dale Moss are reportedly dating again
Clare Crawley and Dale Moss are figuring life out together. A source told Us Weekly that Clare and Dale are not engaged, but they are indeed back together. "Clare and Dale are dating again, they're working on things in their relationship. Nothing has been made official with regards to an engagement, they're enjoying their time together and taking things as they come," the source shared. Another source emphasized that Clare and Dale are "taking things slowly."
Although Clare and Dale have chosen not to comment on their reunion, they have both been posting photos and videos from the places they have visited together, leaving fans with a pretty clear idea of what's going on with them. For the time being, Clare and Dale appear to be enjoying each other's company and having fun. Whether or not that actually turns into something more, well, only time will tell in that regard.