The Masked Singer: Fans Believe They've Already Figured Out Black Swan's Identity
The Masked Singer is the nation's favorite guessing game and keeps viewers trying extra hard to figure out who is underneath the wild costumes. Season 5 kicked off on March 10, 2021, and has introduced fans to some of the new contestants, per Entertainment Weekly.
On March 17, Black Swan made her performance debut and blew the house down with her impressive vocals. From what we know, they are a woman with some serious pipes. She sang Heart's iconic "Barracuda" and received a standing ovation from the panel.
For their first clue package, Black Swan described themselves as "incredibly rare." She says she was "hypnotized by a Hollywood deal [she] couldn't resist" and was seen standing up a large 'X' on the ground. Along with a "wanted" poster, viewers also caught sight of a chess piece, a diamond ring, and a dangling pocket watch featuring the number 5. Black Swan was seemingly held captive on top of a castle, holding up a red card as a flock of doves representing the fans who helped set her free flew by. After her performance, Black Swan said the show falls far outside of her comfort zone.
The panelists were a little stuck on who Black Swan could be. Ken Jeong, who is known for his wild guesses, said actor Anya Taylor-Joy, while Jenny McCarthy went with a whole range of names: Mel B, Cheryl, and Camila Cabello. Nicole Scherzinger guessed X Factor winner Leona Lewis.
The panel may seem a little confused about who Black Swan is. However, fans think they have figured it out.
Fans believe Black Swan is singing sensation JoJo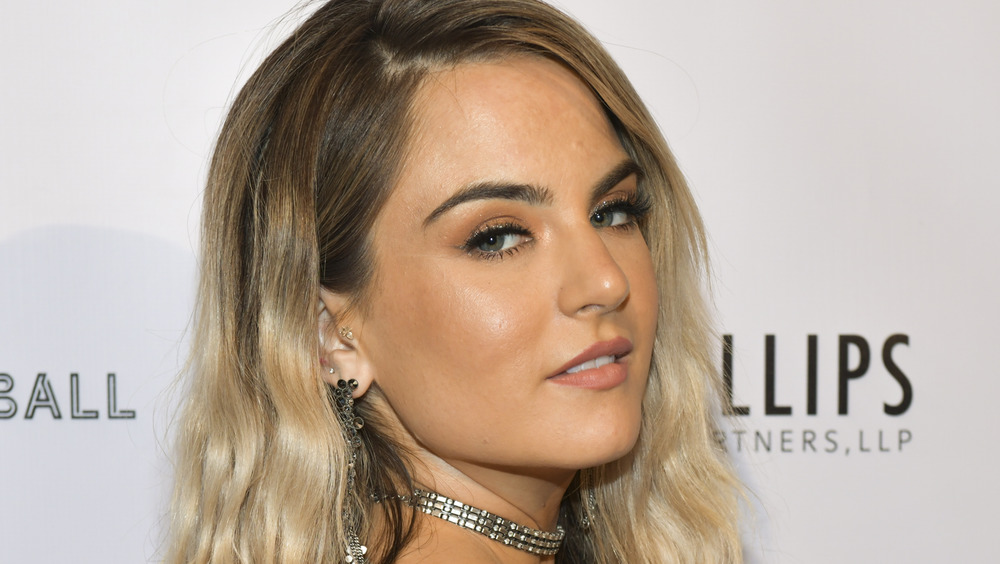 Rodin Eckenroth/Getty Images
The panelists appeared to be puzzled over Black Swan's identity and each suggested a different celebrity when it came time to guess who might be under the mask. However, fans of the show quickly took to social media, as they believe they know who is singing underneath the mask from the voice alone. In fact, fans are fairly confident that Black Swan is someone the panelists did not mention — singer JoJo.
"Listen, I don't know why I'm still watching Masked Singer, but we can all agree that Black Swan is JoJo, right?!" one user tweeted. "Black Swan is definitely Ms. Joanna Levesque aka JoJo... I KNOW that voice," another person shared. "Now. Y'all know DAMN WELL that is JoJo on the #MaskedSinger as the Black Swan. DONT even question it," remarked a third viewer.
JoJo is, without a doubt, an outstanding vocalist and has been known for her powerful voice since a very young age, so the guesses make sense. Black Swan has yet to be unmasked and currently remains in the competition, meaning fans will have to keep watching to find out if they are correct. Stay tuned!