Brad Pitt Devastated To Spend Holiday Away From Kids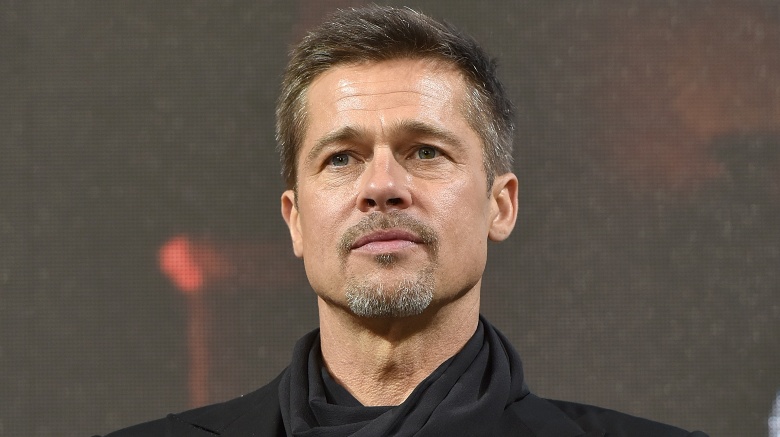 Getty Images
Brad Pitt, 53, briefly saw his children over Christmas weekend, but he reportedly misses them terribly—and may even miss estranged wife Angelina Jolie, too.
A source told the Daily Mail, "Brad's anguish is palpable right now. He desperately misses having his kids with him at Christmas and New Year. These supervised visits are sheer hell on him. He's broken down in tears so many times—he's not ashamed to cry anymore."
The insider continued, "Brad is like a broken man. He feels betrayed by a woman whom he says he still loves. He misses her despite everything that has happened between them. He was blindsided by their divorce—he still believes Angelina made an impulsive decision and can't figure out how to reverse it and save face. He vacillates between being furious with her and longing for her. He thumbs through scrapbooks of photos of better times and wonders how it all went wrong. He calls her but she doesn't return the calls. He sends gifts as peace offerings but she sends them back. He's learned to stay away from the internet rather than risk reading about his situation...[He is determined to] get his kids back, no matter what it takes, what humiliating hoops the legal system makes him jump next."
Despite initial reports that Jolie, 41, planned the holiday visit for the couple's six children (Maddox, 15, Pax, 13, Zahara, 11, Shiloh, 10, and twins Knox and Vivienne, 8), insiders told In Touch Weekly the Oscar winner was anything but happy with the arrangement. "[She's] furious about this," a source said. "She's having a meltdown. After being told that the kids were cleared to visit Brad at his house she tried to change the terms and have the visit at her home. But she was firmly told no. And that made her furious...This is a big victory for Brad as Angelina didn't even want him to see the kids on Christmas. The two oldest children, Maddox and Pax, [had] the option to not visit Brad if that is what they want."
According to the Daily Mail, the kids spent time with Jolie in Crested Butte, Colo. after Christmas, where they went skiing and shopping together.