How Demi Lovato Prevents Herself From Relapsing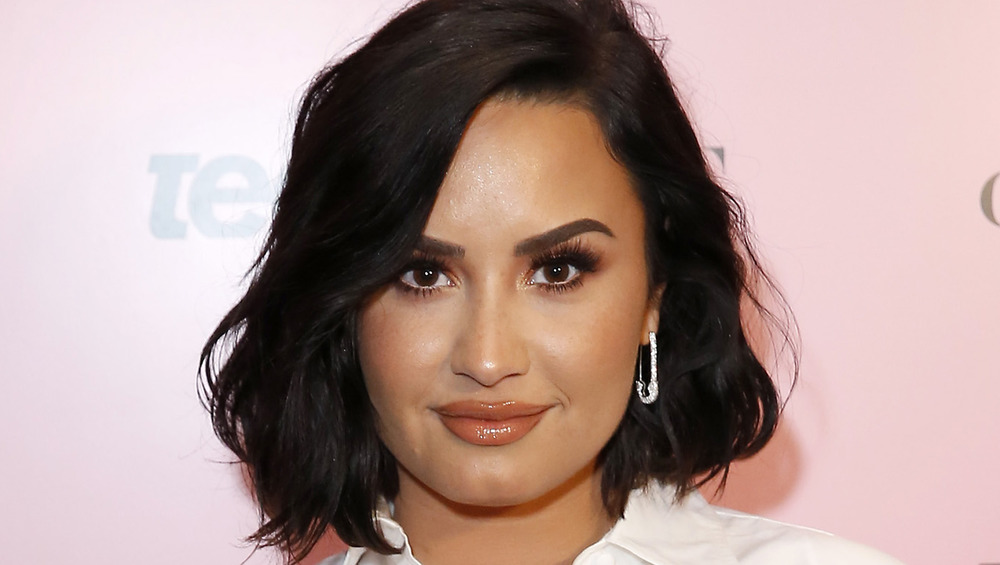 Rachel Murray/Getty Images
Demi Lovato has opened up about her substance abuse issues and how she avoids relapsing in her new YouTube documentary, Dancing With The Devil.
Per Page Six, Lovato discussed her 2018 overdose, when the pop star was nearly killed by the fentanyl-laced oxycodone and heroin she had taken. She also reflected on how her drug use had escalated and the terrifying moment when she realized how far it had gone.
"The one slip-up that I ever had with those drugs again, the scariest thing to me was picking up heroin and realizing, 'Wow, this isn't strong enough anymore.' Because what I had done the night I overdosed was fentanyl, and that's a whole other beast," Lovato revealed in the documentary. 
"Realizing the high I wanted would kill me was what I needed to get me clean for good," she added. Now the singer manages her dependence through a medication that helps her to get "ahead of the curve," preventing future relapses.
Demi Lovato receives monthly injections of a medication that blocks 'the effects of opioids'
Emma Mcintyre/Getty Images
Demi Lovato revealed that she receives monthly injections of the medication Vivitrol, per Page Six.
According to Healthline, the drug "blocks the effects of opioids," treating the patient's physical and mental dependence. In her documentary, Lovato hinted that she plans to keep taking it in the future. "At least for a few years it can't hurt me," the singer stated.
Lovato also spoke about how she didn't like the idea of cutting out drugs and alcohol completely. "I know I'm done with the stuff that's gonna kill me," she explained in the docuseries. "But I wish that I could get some relief maybe through like weed or something, right?" She also claimed that "shutting the door on things makes me want to open the door even more."
The pop star will therefore continue to drink alcohol and smoke marijuana in moderation, as she revealed in an interview with Glamour. But she made absolutely sure to note that her substance use in recovery is not "a one-size-fits-all solution," noting that "it does not work for everybody," she insisted.
Her documentary features an appearance from Elton John, who has also been public about his struggles with addiction. John argues against Lovato's approach, bluntly stating, "Moderation doesn't work, sorry."
If you or someone you know is struggling with substance abuse and mental health, please contact SAMHSA's 24-hour National Helpline at 1-800-662-HELP (4357).