Andy Cohen Has A Surprising Opinion About The Talk's Hiatus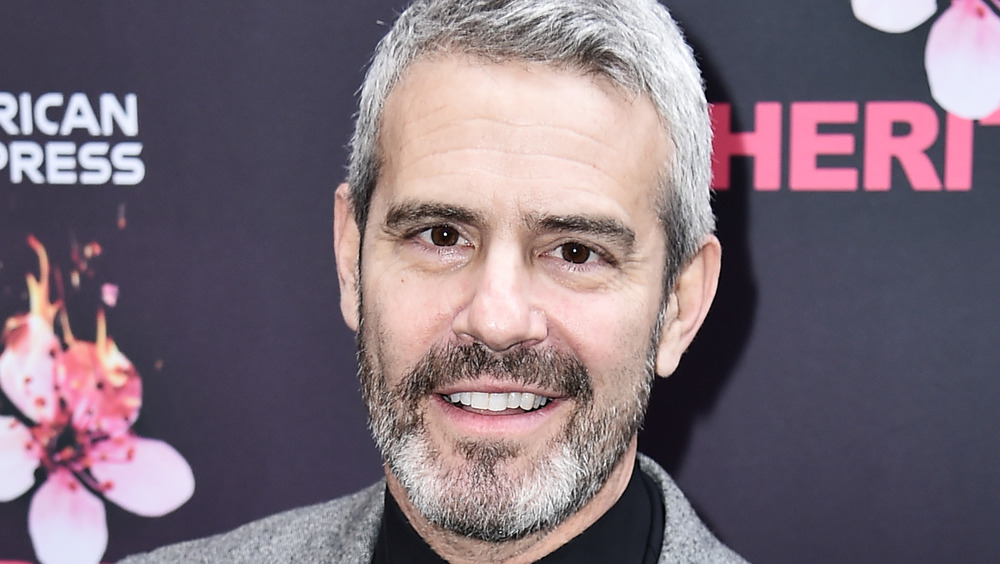 Steven Ferdman/Getty Images
If there's one thing Andy Cohen knows, it's how to stir up drama and make good television. This is why his opinions about The Talk going on hiatus shouldn't be taken lightly — CBS execs might want to give him a call before they make any more big decisions about the daytime show's future. 
The network recently decided that The Talk will stay off the air following a very heated exchange about racism between hosts Sharon Osbourne and Sheryl Underwood went, as the Associated Press put it, "off the rails." They were discussing Piers Morgan leaving Good Morning Britain after he said that he didn't believe Meghan Markle when she told Oprah Winfrey that she had considered suicide in the wake of racist attacks from the royal family and the British press. 
Osbourne defended Morgan, saying that she felt like she was in "the electric chair" for having a friend that some people consider racist. Underwood responded, "What would you say to people who may feel that, while you're standing by your friend, it appears that you gave validation or safe haven to something that he has uttered that is racist, even if you don't agree?" The conversation only got more heated from there. 
CBS shut the show down after the heated exchange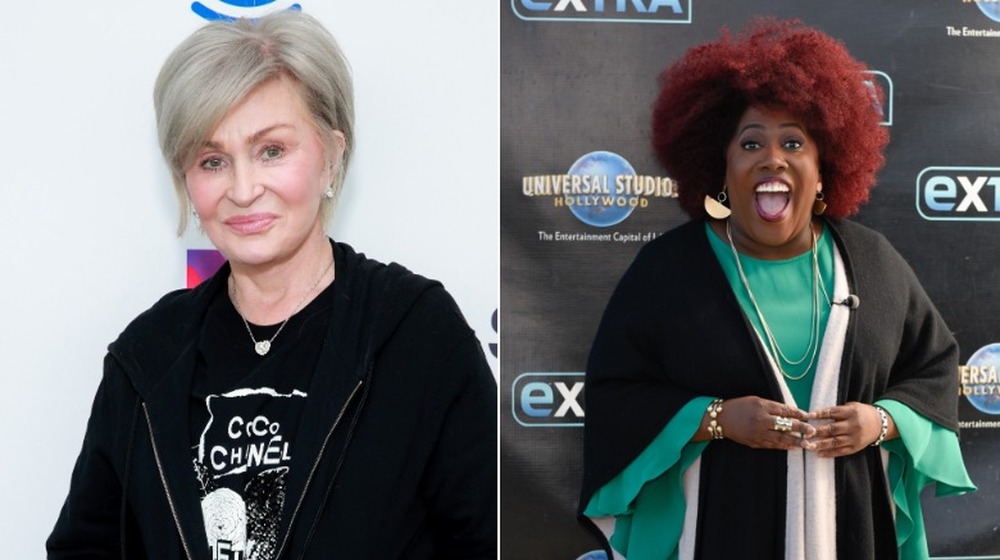 Rich Fury, Noel Vasquez/Getty Images
Shannon Osbourne and Sheryl Underwood's heated conversation on The Talk about racism led to the network shutting the show down for over a week. But it wasn't just about Piers Morgan and Meghan Markle; after the conversation, Deadline reported that allegations of Osbourne using racist terms when talking about former The Talk hosts Julie Chen and LGBTQ slurs about executive producer Sara Gilbert had surfaced. She also allegedly called former co-host Holly Robinson Peete "too ghetto" to be on the show. The Wrap also reported that the allegations have been backed by fellow co-workers, including Leah Remini.
In the wake of all of this CBS issued a statement saying, "CBS is committed to a diverse, inclusive and respectful workplace across all of our productions. We're also very mindful of the important concerns expressed and discussions taking place regarding events on The Talk. This includes a process where all voices are heard, claims are investigated and appropriate action is taken where necessary." The network promised the show would return in the following week. 
If anything, maybe The Talk should have tapped Andy Cohen to moderate, given his experience with not just the Real Housewives, but with racist and problematic talent on any number of the television shows at Bravo. With all his experience, Cohen thinks that the network had other choices than just shutting production down. 
Andy Cohen thinks CBS handled it all wrong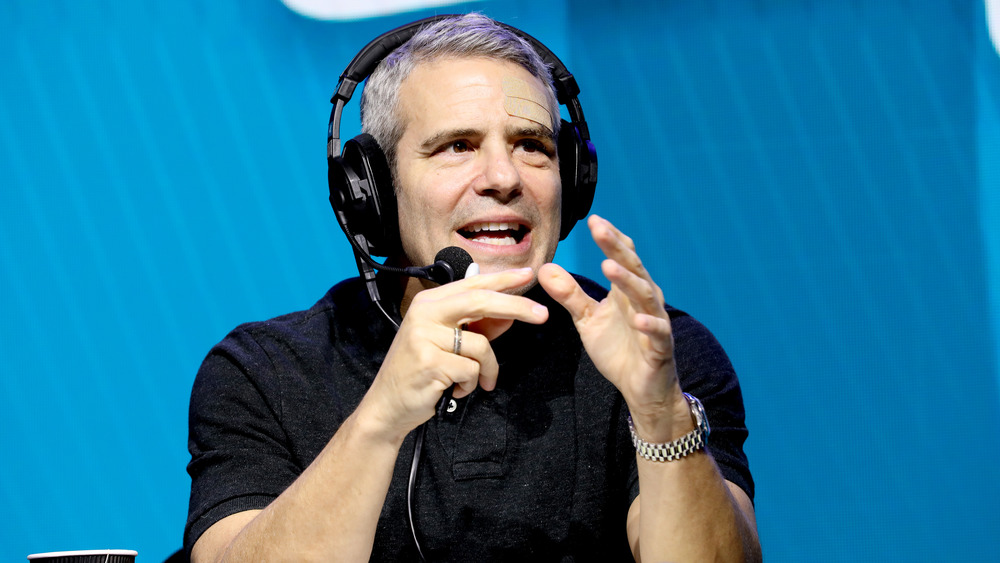 Cindy Ord/Getty Images
Andy Cohen addressed The Talk's hiatus on the Australian radio show, The Kyle and Jackie O Show, saying that he thinks it should have been done differently. Given the format of the show, Cohen thinks the network should have piled all the hosts back onto the soundstage the next day to continue to talk it out. "In my mind, what they should have done with the Sharon Osbourne thing is go back, get back on the horse the next day and talk it out on the air. You know, keep talking. I mean, now we're investigating it and we're investigating what happened," Cohen said (via Fox News). "It's like, just keep talking!"
Given that he knows how to drag out a Housewives reunion for three whole episodes in order to give everyone a chance to say what they have to say, it's not a super shocking position for Cohen to take. Then again, just last year, Bravo indeed fired multiple reality personalities for racist behavior, including Vanderpump Rules stars Stassi Schroeder and Kristen Doute. Cohen is just one producer at Bravo, so he most likely was involved in some of the conversations and likely knows how these things go.  
While the investigation into the conversation continues, maybe Cohen can give the network more advice on dealing with controversial talent.