Why Elizabeth Olsen Almost Changed Her Name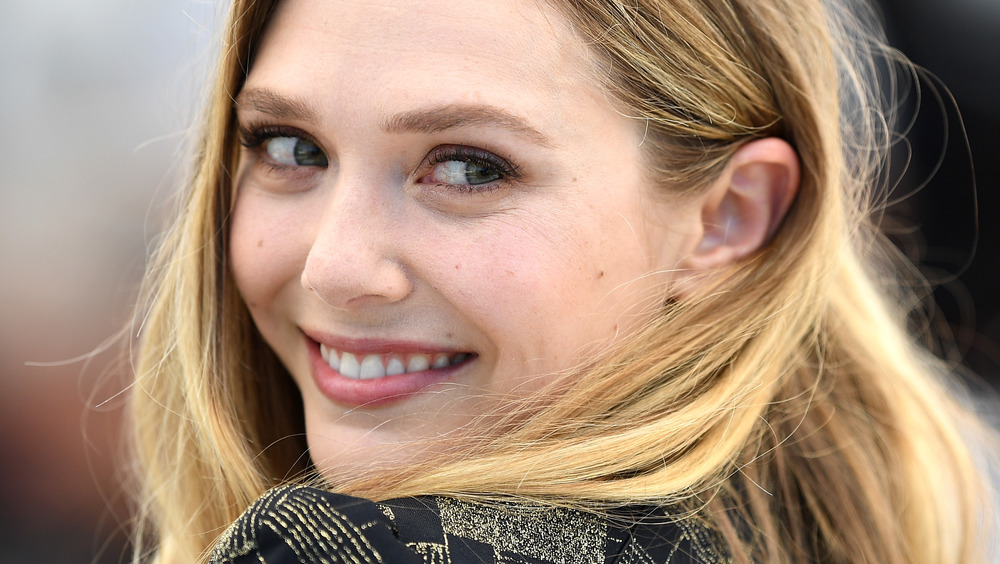 Pascal Le Segretain/Getty Images
Elizabeth Olsen may have grown up as the younger sibling of two superstar older twin sisters, but she's forged a hugely successful career all her own. The WandaVision star never directly angled to take advantage of the name recognition that her sisters Mary-Kate and Ashley created for themselves after starring in Full House. In fact, the Marvel hero actually considered changing her name when she was younger in hopes of distancing herself from her sisters.
As Elizabeth told The Sun, growing up with such famous sisters was a wild experience. While she was interested in acting from a young age (via Parade), she also was hesitant to be connected to the at-times tumultuous lives of Mary-Kate and Ashley. The massive successes of the twins, however, did give Elizabeth a road map into how she wanted to build her own acting journey. "It has helped me navigate how I want to approach my career. I always had this need to prove myself to everyone around me that I work really hard," Elizabeth told The Sun. 
She started dabbling in the entertainment industry at a young age, but despite that early start, the little sister of the famous "Olsen twins" did consider utilizing a stage name before her career grew too much. "There was even a part of me when I was a little girl that thought if I'm gonna be an actress I'm going to go by Elizabeth Chase, which is my middle name," Elizabeth detailed.
Elizabeth Olsen hopes her work stands on its own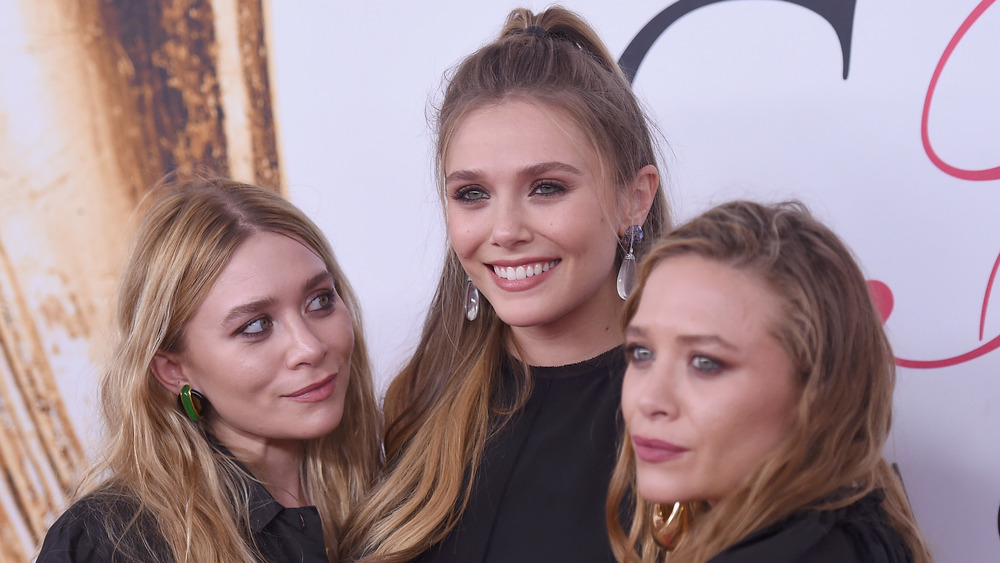 Jamie Mccarthy/Getty Images
In fact, Elizabeth Olsen explained to The Sydney Morning Herald that she held off on throwing herself into acting in part due to her siblings' fame. "[T]hat's why I kind of held off trying to work, because growing up I really compensated by going to so many acting conservatories and being the one that rehearsed the most," she explained.
Despite trying out the alternate name of Elizabeth Chase during high school, the Marvel Cinematic Universe star ultimately chose to stick with her given name. She knew that in doing that, Mary-Kate and Ashley's names would frequently be mentioned in connection to her own. "Right now it's just a fact of my life. But I always knew that if the word stood on its own, we were ultimately going to be seen as one of those families where there are multiple people who are in the public eye," Elizabeth shared with TSMH.
Mary-Kate and Ashley are no longer involved in the acting industry, although they remain well-known for their childhood projects. While Elizabeth would seemingly be fine either way, she supports what her sisters pursue elsewhere now while shining on her own. "I don't do the same things as my sisters, we do very different things in fact, but we support each other," Elizabeth told The Sydney Morning Herald in a separate interview, adding, "I don't feel that I'm living in their shadow as the media assumes."