Katie Couric Once DMed Spencer Pratt. Here's Why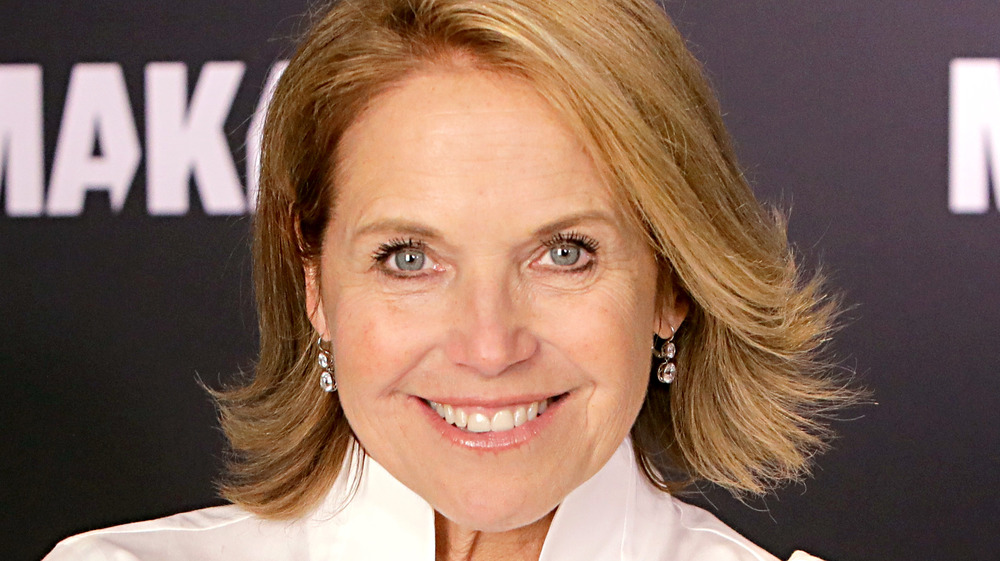 Rachel Murray/Getty Images
Award-winning journalist and presenter Katie Couric certainly embraces everything that life has to offer. The former TODAY co-anchor lost her first husband to colorectal cancer in 1998 and has been passionate about educating people about regular screenings ever since. She's a familiar face on television and, with her recent stint as the guest host on the long-running game show Jeopardy!, she is currently in the spotlight once again. In an interview with People, she gushed that "it was so much fun!"
The dynamic cancer advocate also recently taped an episode of The Ellen DeGeneres Show, during which she revealed a tidbit about her personal life in a candid conversation that will air on March 18, 2021. Couric shared a story about how her daughter, Elinor Monahan, sparked a conversation between her and Spencer Pratt. Couric instantly became a single mother when Jay Monahan died of colorectal cancer at age 42. Her daughters, Elinor and Carrie were only 7 and 2 respectively when their dad died. They grew up close to their mother, and Monahan instantly knows what will pique her mother's interest. Keep scrolling to find out what Monahan said to Couric that had her DM'ing Pratt.
Katie Couric's daughter sparked the conversation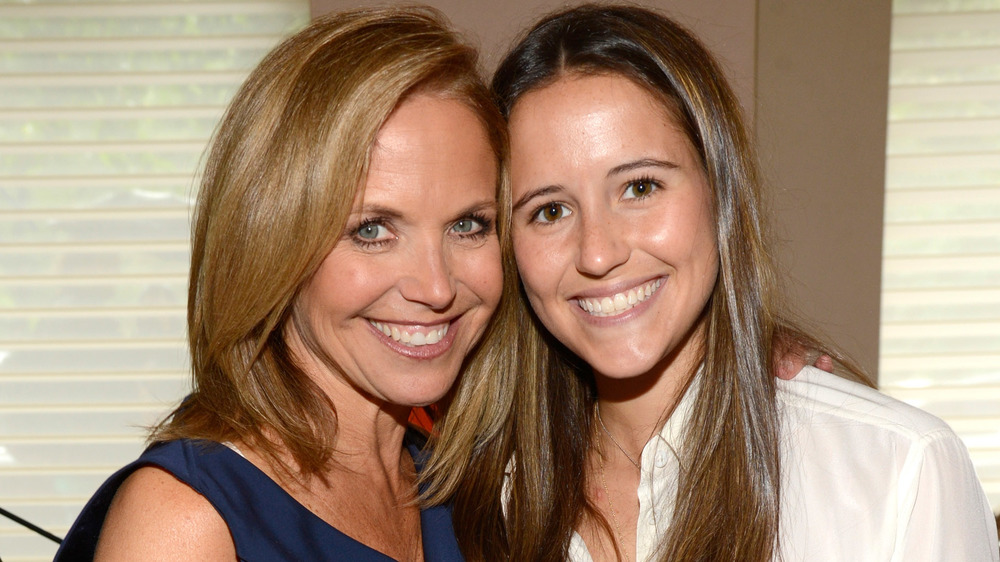 Kevin Mazur/Getty Images
Elinor Monahan revealed a stunning fact about Spencer Pratt that spurred Katie Couric to immediately take action. In an interview with Ellen DeGeneres (via People), Couric relayed that her daughter told her that Pratt and his wife "love hummingbirds." Monahan also divulged that the birds often flocked outside Pratt and wife Heidi Montag's home. It appears that Couric is fascinated by the tiny birds and was so excited that she needed to satisfy her curiosity.
Couric then took the initiative to DM The Hills star on Instagram. "So I DMed him on Instagram, and I said, 'Hi, Spencer Pratt, can I come over to see your hummingbirds?' and he said, 'Sure, Katie Couric come on over!'" Couric told host DeGeneres. "So I went to their house and they have millions of hummingbirds on their terrace," she elaborated. The mother-of-two stated that the event will go down as one of the "coolest" things she has ever done.
Couric later took to Instagram to post videos and pics of her time at Pratt and Montag's house, gushing that she had "the most insane morning" and that the "hummingbirds were absolutely beautiful!" Here's to Couric, who enjoys the little things Mother Nature has to offer!