The Truth About Lynda Carter's Late Husband Robert Altman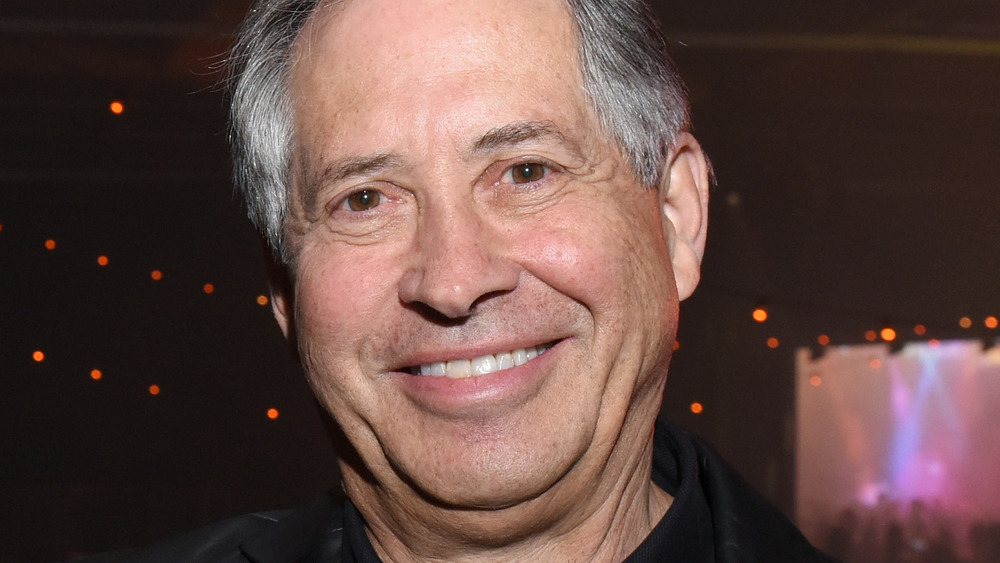 Vivien Killilea/Getty Images
Actress Lynda Carter lost the love of her life when her husband, lawyer Robert Altman, passed away in February 2021 at age 73 (via The New York Times). Following Altman's death, the Wonder Woman star shared a touching Instagram throwback of the two picnicking together early in their relationship. In the caption of her post, Carter described her relationship with her husband, with whom she'd been married some 37 years, as "an extraordinary gift." She continued, "We shared the passion I hope everyone is lucky enough to experience in their lifetime. We protected each other and were each other's champions always."
Carter had already been through one difficult marriage when she met Altman, an attorney and video game company CEO, in 1982. The actress wed producer Ron Samuels at the height of her Wonder Woman fame in 1977, when she was just 25. Carter told Closer Weekly she learned a huge lesson after her young marriage: "Don't marry the first person that proposes to you!"
"He was a lot older, and I was just stupid," Carter said of her five-year union that ended in 1982. Her marriage to Altman two years after her divorce was much more productive — and long-lasting. After tying the knot in 1984, the couple welcomed two children together, son James and daughter Jessica.
Lynda Carter and Robert Altman: an unlikely pair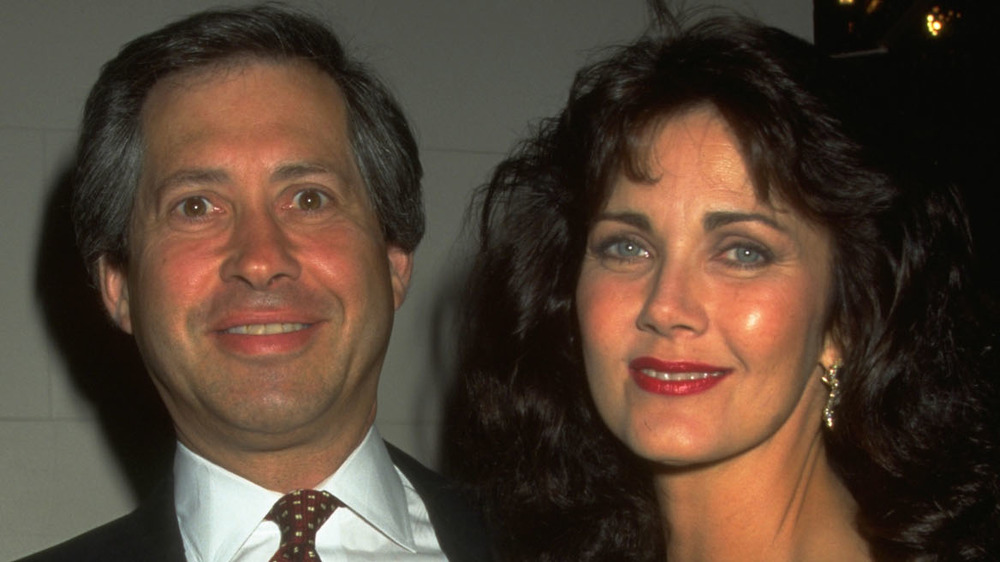 Diane Freed/Getty Images
In the 1980s, Carter was the face of makeup giant Maybelline, where she could regularly be seen pitching Moisture Whip lipstick and other products. As a spokesperson for the brand, Carter attended a 1982 event at the company's headquarters in Memphis. Maybelline happened to be owned by a drug company and client of Altman's Washington D.C. law firm (via The Washington Post). A well-meaning matchmaker, Maybelline exec R. Lee Jenkins, invited Altman to a dinner that was being held for Carter while they were all in town.
Altman told The Washington Post that while he recognized Carter as "a good-looking actress" and Maybelline model, he had planned to just go back to his hotel and watch football on TV. "I thought the last thing I need is to go to dinner and get mixed up with some Hollywood actress," he admitted. And although Carter thought of most lawyers as "dull," the unlikely pair hit it off immediately. "There was a strong and immediate attraction, even to the point that we were so very interested in one another that it seemed rude to the rest of the table," Altman told the Post. 
While neither had been expecting it, the dinner meeting spawned a whirlwind romance. Within three days after their initial meeting in Tennessee, Altman called Carter at her home in California. By that time, the actress and model admitted she was already "head over heels." The couple's long distance romance culminated with a proposal on the French Riviera a year after they met, and six months later they tied the knot.
Altman and Carter stood united during challenging periods in their marriage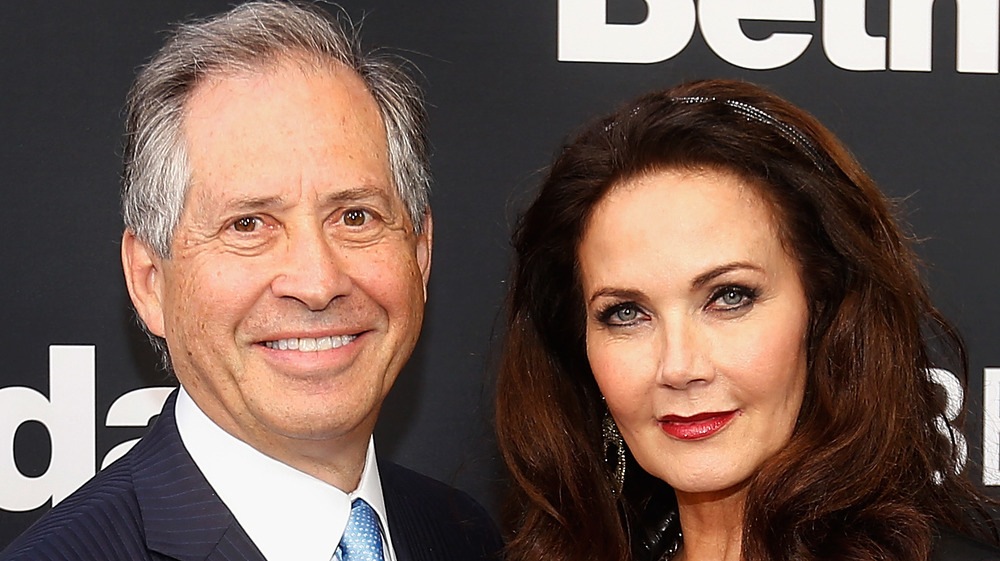 Christian Petersen/Getty Images
Carter and Altman built their life together far away from the Hollywood spotlight. They raised their two kids in their stately home in Potomac, Maryland, which they had custom built in 1987, per Closer Weekly.
Not everything was picture perfect, though. In the early 1990s, Altman and his legal partner were charged with bank fraud in regards to an acquisition of First American Bankshares Inc. by the Bank of Credit and Commerce International. Altman went to trial and was acquitted, according to a 1993 New York Times report. Altman later switched gears and got into the video game business. He emerged as CEO of the successful gaming company, ZeniMax Media, which he sold to Microsoft for $7.5 billion shortly before his death, according to Fortune.
A few years after his legal problems made headlines, Altman supported his famous wife as she secretly battled alcoholism. "My husband asked me ... 'Can't you just stop this for the children and for me?'" Carter told The Insider (via People). Her husband's plea was enough to convince the actress to seek treatment at a rehab facility near their home, and she has remained sober ever since.