Who Is Fran McCaffery's Wife, Margaret McCaffery?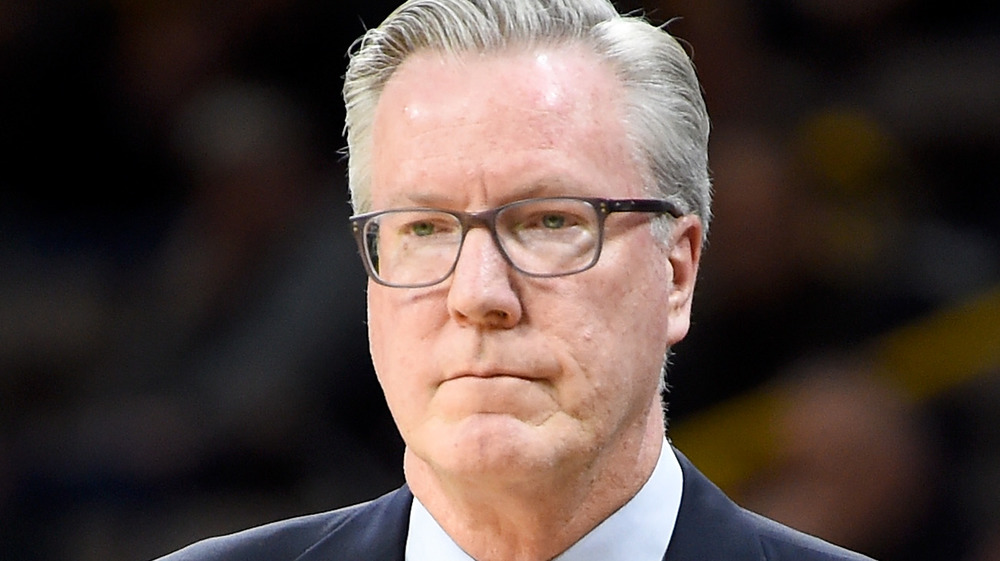 G Fiume/Getty Images
Margaret McCaffery may be now known as the mother of two University of Iowa's men's basketball players, Connor and Patrick McCaffery, and as the wife of Iowa's coach, Fran McCaffery, but she has a basketball pedigree all on her own. 
Having played the game since she was a child, Margaret (who is 6 feet 1 inch) was recruited to play in college and joined the University of Notre Dame under their new head coach at the time, Muffet McGraw, as reported by Her Hoop Stats. Margaret played all four years in college, starting 100 out of 119 games and averaging 11 points and 6.9 rebounds per game and shooting 53 percent from the floor and 71 percent from the freethrow line, according to university records. She also had 1.2 assists, 0.8 steals, and 0.7 blocks per game.
Considered short for a center, she nevertheless managed to lead the Fighting Irish to a winning record for all four seasons of her college career. Notably, Notre Dame was kept out of the 1991 NCAA tournament her junior year, despite being ranked in the AP poll, which was "devastating" for her, according to Her Hoop Stats.
However, the team prevailed in her senior year, gaining Notre Dame their first-ever automatic bid to the NCAA tournament. While they ended up falling to UCLA, that tournament berth started a run for the Fighting Irish. They made 25 of the next 27 NCAA tournaments and advanced to nine Final Fours, winning two in 2001 and 2018, before McGraw's retirement in 2020. So what was next for star player Margaret McCaffery?
Basketball has never left Margaret McCaffery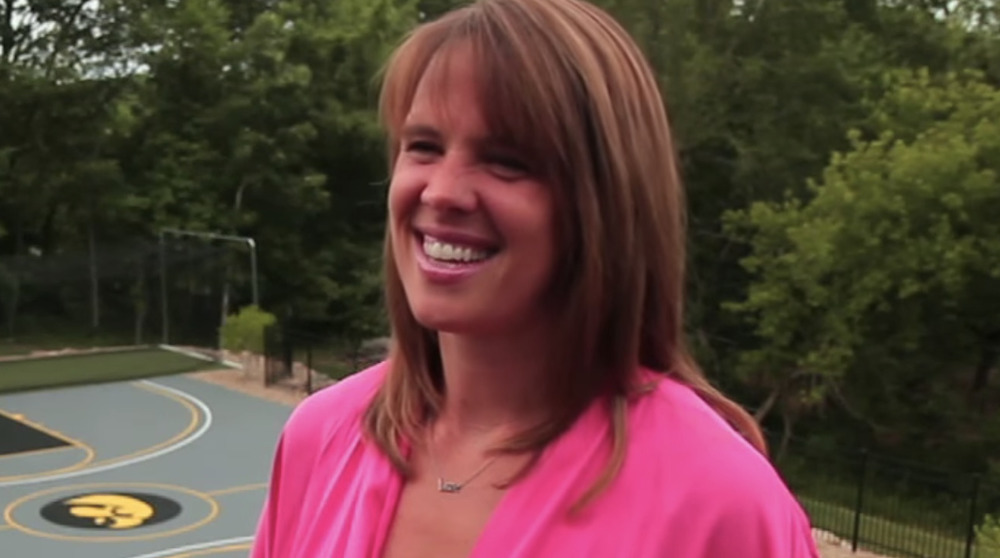 YouTube
After graduating from Notre Dame with a law degree, Margaret McCaffery turned pro in the European league, playing one year for France, before tendonitis in her knee forced her to retire, Her Hoop Stats reported. She then returned to the United States with the goal of attending law school in Minnesota. However, those plans were put on hold when her old coach, Muffet McGraw, called and offered her an assistant coaching gig for the Fighting Irish. It was during that year of assistant coaching that she met her husband, Fran McCaffery, who was an assistant coach for the men's team.
The two started dating, and Margaret ended up attending law school at Notre Dame instead to stay close to him. Their relationship centered around basketball, with Sports Illustrated reporting that their second date involved them attending an NBA exhibition game, and Fran proposed after a game as well. And although Margaret graduated law school and started working in legal aid, leaving her assistant coaching job after a year, three out of their four kids got the basketball bug as well. In fact, Fran and Margaret coached their youth teams, as seen in the Iowa Press Citizen.
Service is also a part of Margaret McCaffery's life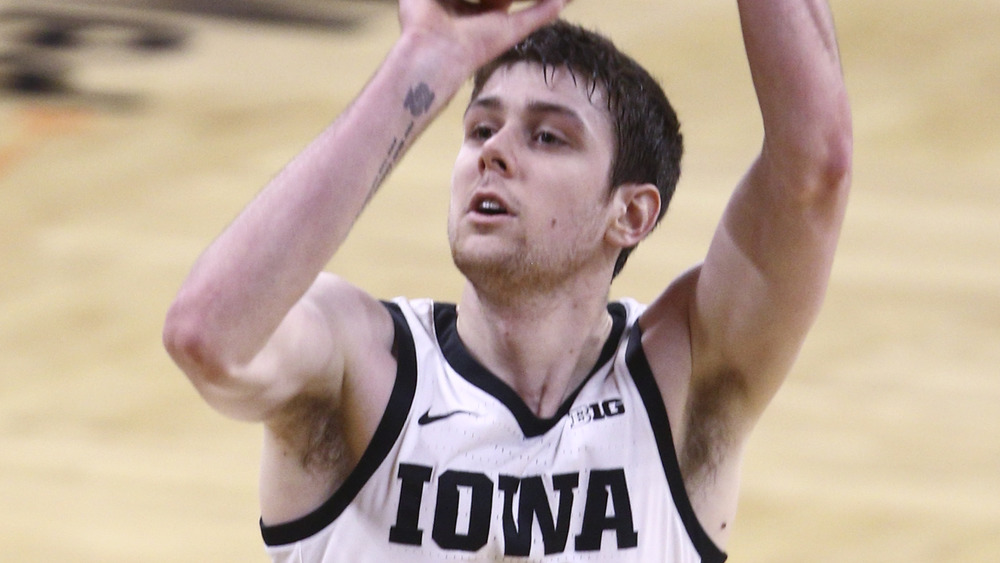 Matthew Holst/Getty Images
Margaret McCaffery told Her Hoop Stats that service has always been a part of her life, and that hasn't changed as the years went on. Her son Patrick was diagnosed with thyroid cancer when he was in seventh grade, a situation that has inspired her philanthropic work. While he did beat the disease (he currently plays for Iowa alongside his brother, Connor) the diagnosis has driven Margaret and her husband to start charities for adolescent and young adult cancer (per Iowa Now). 
Margaret and Fran have given a gift of $100,022 to the University of Iowa Health Care's Adolescent and Young Adult Cancer Program, and have also raised over $2 million for the American Cancer Society's Coaches vs. Cancer program. In 2015, the McCaffery family received the Fighting Spirit award from the American Cancer Society, and Margaret joined the Board of Directors in 2018. She is also a member of the Governance Committee and Revenue and Marketing Committee. She seems to be bringing just as much intensity to eradicating cancer as she did to the basketball court.