Here's How Much Iowa Coach Fran McCaffery Is Really Worth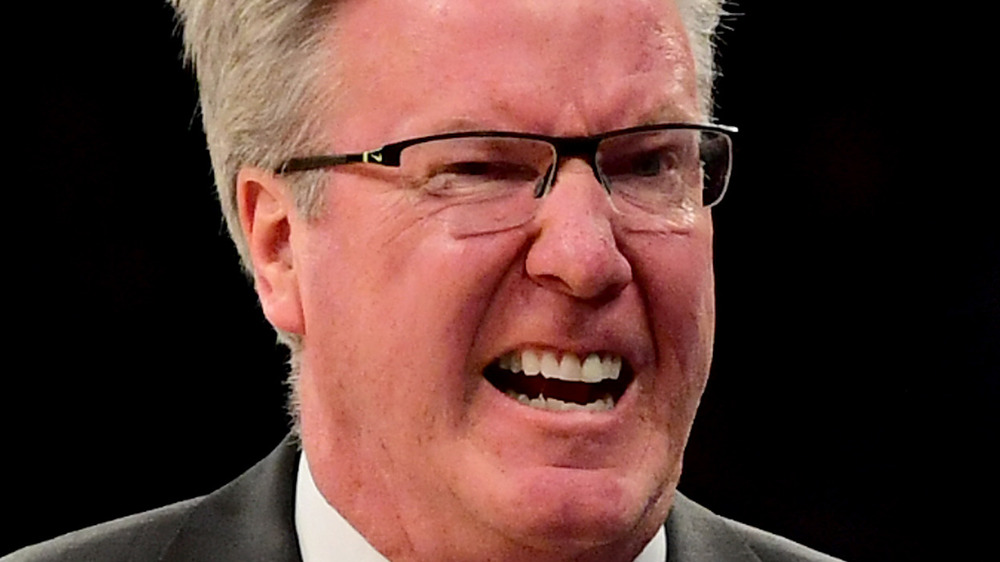 Sarah Stier/Getty Images
March 2021 marks another NCAA tournament where the Iowa Hawkeyes are dancing. According to his bio on the Hawkeye website, coach Fran McCaffery has been at the successful program's helm since 2011. The veteran coach has 38 years of experience under his belt, and with all his success so far, he's likely to continue coaching for years to come. Before making the move to Iowa City, McCaffery enjoyed two of his longest coaching stints at Notre Dame from 1989-1999, (where he was an assistant coach), and University of North Carolina at Greensboro from 2000-2005.
Under his watch at Iowa, the Hawkeyes have enjoyed six 20-win seasons. McCaffery has also appeared in four NCAA tournaments in the last six seasons. He's also had plenty of talent on his roster and coached the 2020 Big Ten Player of the year — Luka Garza. The Philadelphia native has even had the pleasure of coaching his two sons, Connor and Patrick McCaffery (per Hawk Central). "It's a beautiful thing to come to practice every day and see them both, to have them out there in the Hawkeye uniform and remember when we first got here, they would sit across the way or come to practice and sit with the managers and shoot on the side," McCaffery said.
In addition to more family time, McCaffery's career has also earned him a large bank account.
Fran McCaffery's contract extension is pretty sweet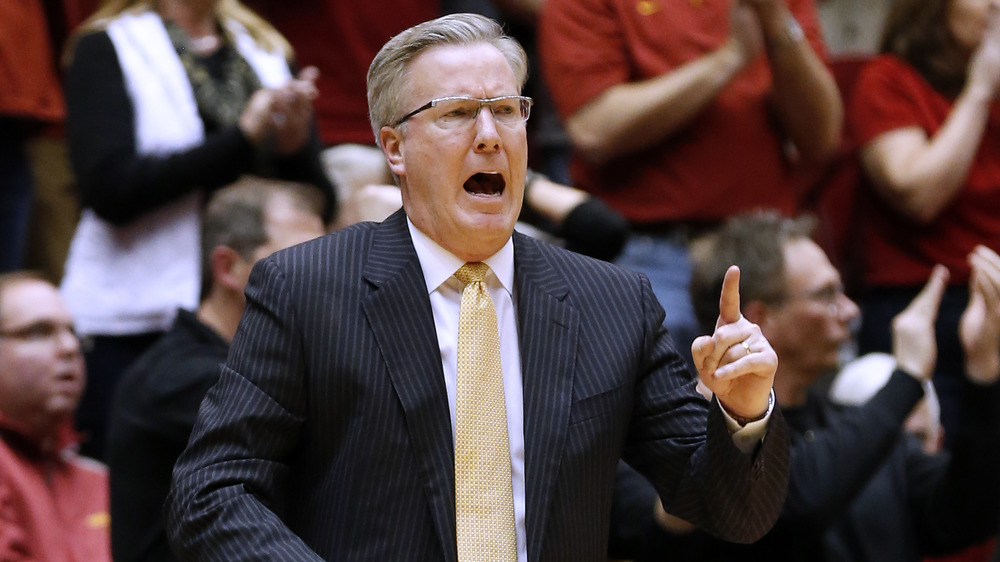 David K Purdy/Getty Images
Fran McCaffery's contract extension in March 2021 made him one of the highest-paid coaches in the Big Ten. According to ESPN, McCaffery signed a four-year extension with the Hawkeyes, which will run through the 2027-2028 seasons. While McCaffery's base salary of $2.3 million will remain the same, the contract is packed with incentives. According to Hawk Central, between this contract and his previous extension (which was signed in November 2017) he will earn a guaranteed $23.4 million over the seven seasons. At the beginning of each year, he will receive salary bumps that will take him up to $3.7 million by the 2027-28 season. And if he were to get fired (which is not likely to happen, considering his success), he would still get paid 60% of his remaining base salary. Pretty sweet if you ask us! 
When the lucrative deal was announced to the press, McCaffery revealed that he was happy with his new deal, and he made sure everyone was aware. "I am grateful to Gary Barta and President Bruce Harreld for their continued support," McCaffery shared. "I am proud of what our team accomplished during the regular season, and we are eager to compete for a national championship this month."
With an increase in salary like that, there's no doubt that McCaffery will have a pretty solid net worth — certainly up from the $1.6 million he is reportedly worth, as per Idol Net Worth.