The Real Reason Nazanin Mandi Keeps Boundaries When Working With Her Famous Husband Miguel - Exclusive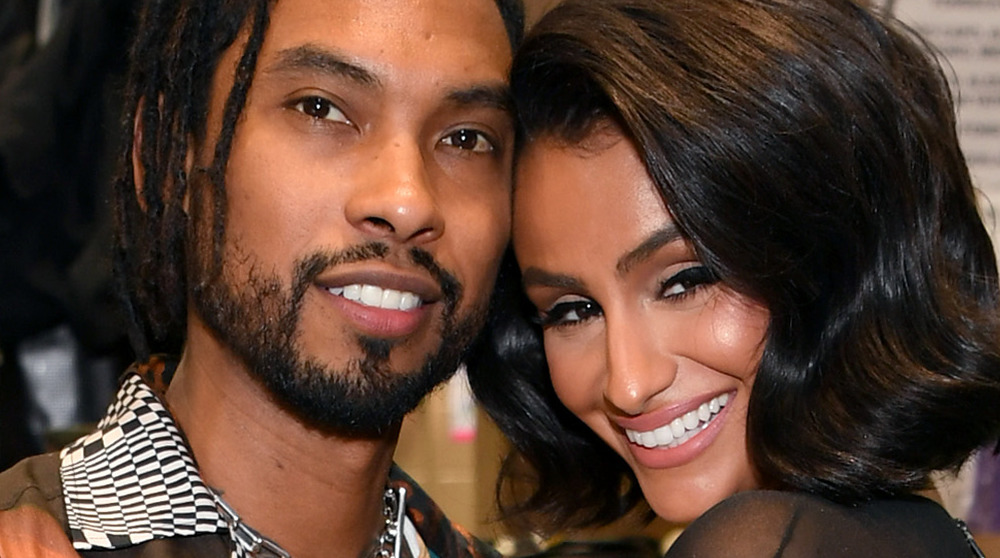 Denise Truscello/Getty Images
Nazanin Mandi is about to have a moment. The 34-year-old singer and model for Rihanna's Savage X Fenty line nabbed a bloody good part in the major-studio horror flick Dreamcatcher, out now. It's about a music festival that goes all Scream and makes Fyre Festival look like the swag tent at Coachella. Sticking with the Scream comp, Mandi has the Drew Barrymore role, opening the film with a bang as a coke-snorting, fast-talking publicist you can't wait to see gutted. It's all so juicy, Elle magazine has declared that "2021 will be Nazanin Mandi's year."
The stunning Valencia, Calif. native also got a lot of attention in 2018 when she married her long-time love R&B superstar Miguel. She was the inspiration for his ecstatic ballad, "Adorn," which Mandi told us she agrees is the sexiest song since Marvin Gaye's "Sexual Healing." 
But Mandi is more than just Miguel's muse. The two artists can't help collaborating — both musically and as models. She sat down with Nicki Swift and talked about how she keeps business and pleasure at least slightly separate when working with her famous husband.
Nazanin Mandi explains mixing business and pleasure with husband Miguel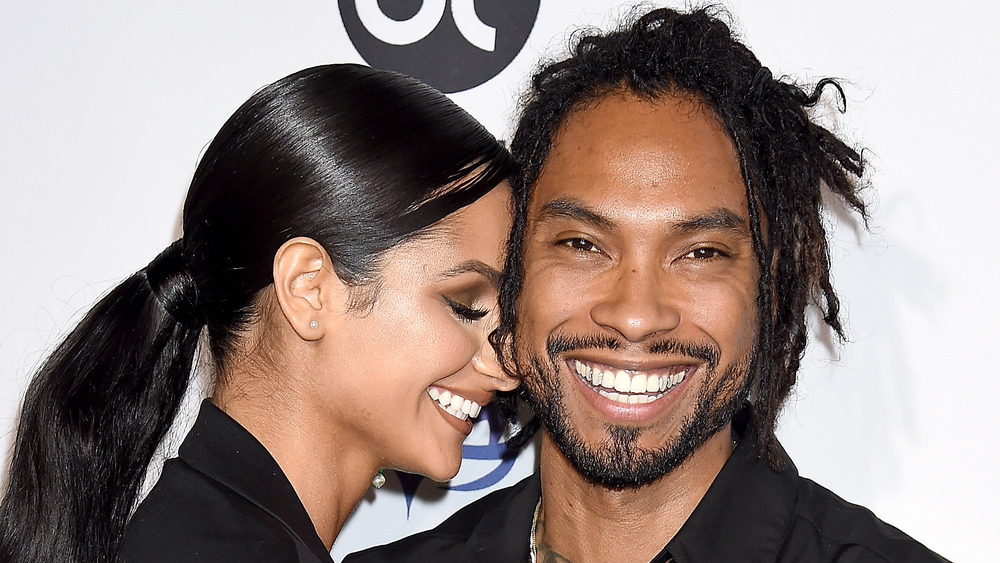 Gregg Deguire/Getty Images
In 2019, Nazanin Mandi dropped her debut single "Forever Mood," co-executive produced by husband Miguel. The song is "a reply" to Miguel's ode to romantic fidelity, "All I Want You," according to Just Jared. But even with all this call-and-response sexiness, Mandi says there's no competitiveness in the studio. "No, not in music at all. We keep things really, really separate," Mandi told Nicki Swift. "He has his own thing. I just really love music, but if we're at an arcade, we're very competitive!"
Mandi has endless respect for her husband's immense talents in the booth and even admits he's got the higher register. "You know what, his range is incredible," she admits laughing, "I won't even try to compete with that. So I'm just going to give it all to him. Let's give that to him."
Mandi and Miguel also modeled together for a steamy Savage X Fenty Valentine's Day shoot in 2021. "It's just super natural with him and I, in photographs ... we're just ourselves." Mandi explains that she and Miguel don't let the pressure of these public collaborations affect their love life. "When we worked together, we're in the workspace, we're working. We don't really mix the two. We're focused, we're working on this job and then we go home and we're husband and wife. So it's really important to remember that. There's a work respect and a home respect and we really take both seriously."