Nate Oats' Net Worth: How Much Does The Alabama Coach Get Paid?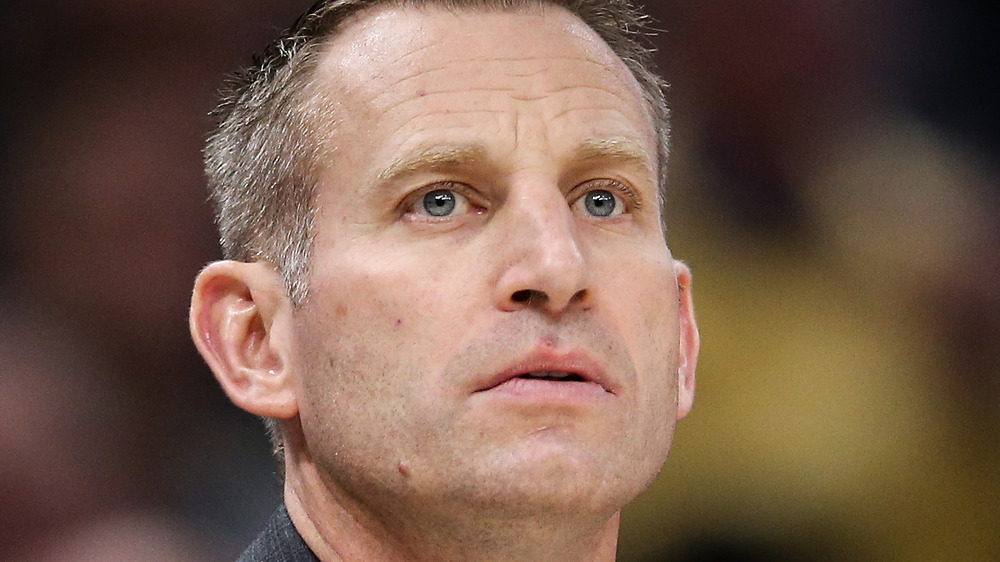 Dylan Buell/Getty Images
If you want something, you often have to work really, really hard at it. Sure, luck and circumstance are factors, but just taking a look at the career span of University Of Alabama basketball coach Nate Oats, one could be inspired to do big things with not very much at all.
After spending four years coaching basketball at the University at Buffalo, he is now leading the University of Alabama's team to victory. But it wasn't always college basketball for Oats. According to Yahoo! News, just two years before he ended up at Buffalo, he was a math teacher at the Romulus High School in Michigan. But he loved basketball and saw potential in the school's team — he reportedly raised funds with Flamin' Hot Cheetos, Pop-Tarts, and Capri Suns in order to transform the school's team into state and national champs. 
According to his bio at the University of Alabama, he led the high school team to "seven straight conference championships" and went undefeated for four whole seasons. He's won many honors for his coaching skills and on the side — no big deal — also over saw a program that saw a 100 percent graduation rate. But now he's coaching college ball and just signed a contract with the university for another six years, per Last Word On Sports. Here's how much he's earning for all of his hard work and newfound fame.
Nate Oats earns a ton of cash to coach at Alabama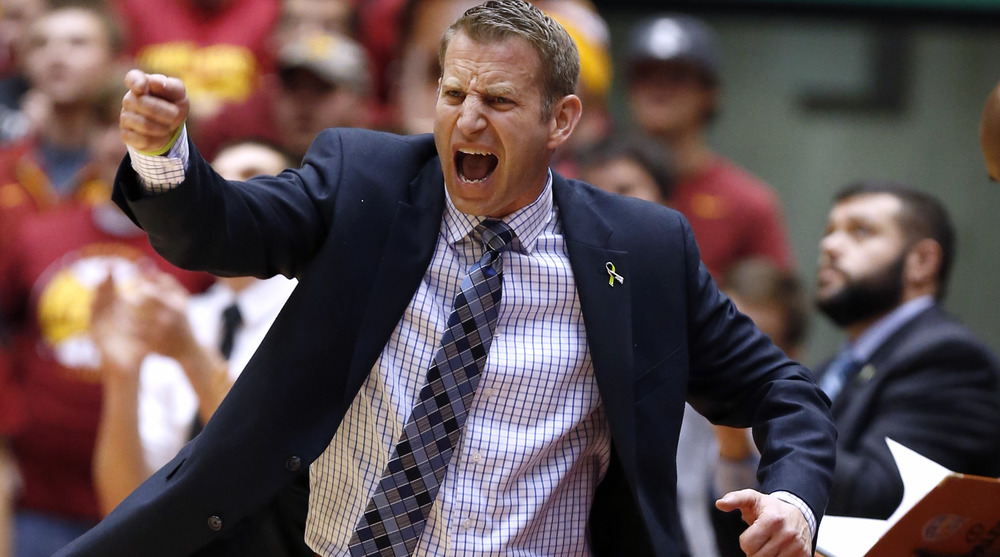 David K Purdy/Getty Images
It pays to win championships, that is for sure. According to Buffalo News, the 46-year-old coach is earning nearly $2.5 million a year, which is about three times the salary he was earning back when he was coaching at the University of Buffalo. The outlet reports that his total salary consists of a $275,000 base salary, a "talent fee" of $2.175 million, and then has a $12,000 expense account each year. Not too shabby, right? Nate said of his newfound wealth, "I was a high school math teacher six years ago, so it's not all about the money for us. Obviously the money doesn't hurt. But I'd like to play for national championships."
He's done just that since coming Alabama. He's earned his keep, thanks to his team, of course. He told SI.com that he's coached a lot of similar squads over the years but the Crimson Tide stands out. "The identity of my teams have been pretty similar to be honest with you — the ones that have won it. I mean, they're kinda tough, gritty, hard-nosed. I'll say this: we're a better defensive team than I've ever coached." Only time will tell if they can keep that grit — and if Oats can keep that mega salary — heading into the 2021 NCAA Men's Basketball Tournament.