Why John David Washington Has A Hard Time Trusting People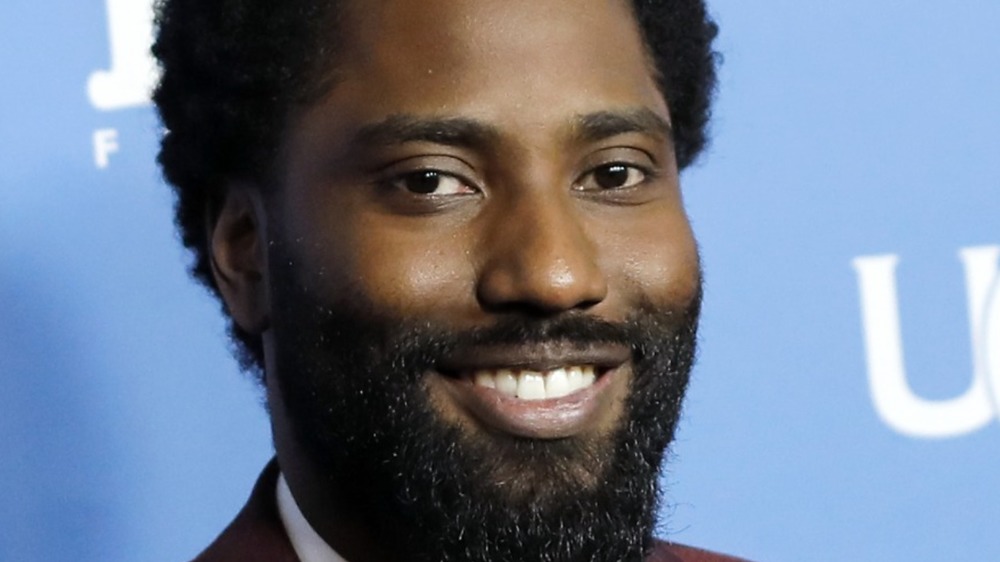 Tibrina Hobson/Getty Images
John David Washington revealed to Rolling Stone that he has a hard time trusting people. It goes to show that nearly everyone feels vulnerable at times — even stars like Washington. The star of Tenet and Malcolm & Marie hasn't been in the industry for long, but Washington has risen quickly to become one of Hollywood's A-List actors in just five years. Before playing Ricky Jerret on HBO's Ballers, Washington had almost no experience acting, only bit parts in two of his dad's films, playing "a student in a Harlem classroom in Malcolm X when he was eight" and other background roles (via GQ).
Spike Lee cast Washington to play the lead in his 2018 Oscar-winning film BlacKkKlansman, playing the real-life role of Ron Stallworth, a Black cop who went undercover as a Ku Klux Klan member. His work in BlacKkKlansman earned Washington a Golden Globe nomination.
Although Washington was inexperienced, his work in Spike Lee's film put the actor on Christopher Nolan's radar when he was casting Tenet. The legendary director said meeting Washington "felt like a rocket on a launchpad" (via Rolling Stone). Despite so much success, why does Washington have trouble trusting people? Keep reading to find out why this talented actor has trust issues.
John David Washington wanted success on his own terms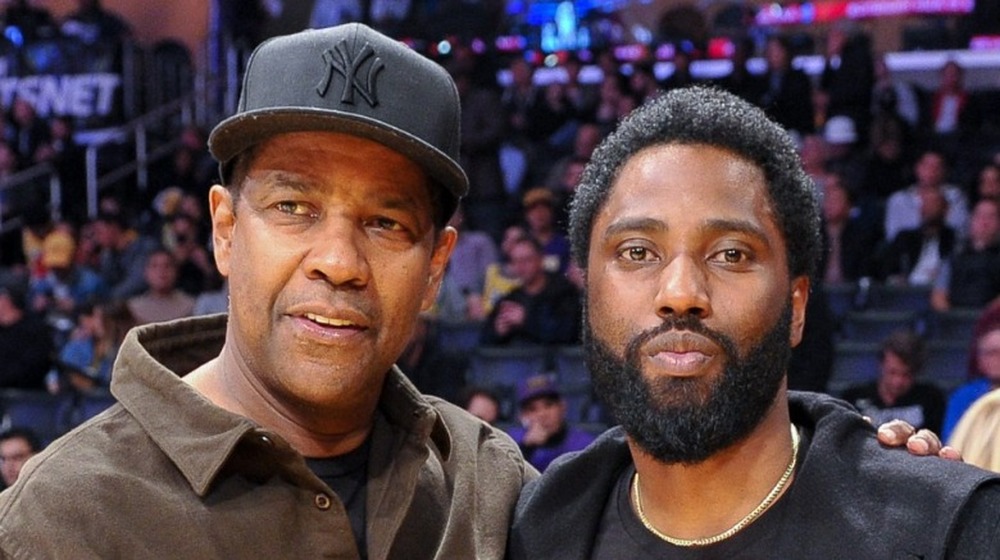 Allen Berezovsky/Getty Images
John David Washington told Rolling Stone, "I've had a hard time trusting people because of my family, so my relationships have faltered because of that a bit." As the son of legendary actor Denzel Washington and respected actress and musician Pauletta Washington, his family is Hollywood royalty. 
Washington admits that he may have paid a personal price in his drive to prove he is his own man. The Malcolm & Marie actor told Rolling Stone, "It's Valentine's Day, and I'm doing an interview. I'm still looking; I'm welcoming it all ... I used to have this desperation to prove myself to so many people, prove that I'm my own man. But at what cost?"
Denzel and Pauletta's son put his talent to work on the football field because he wanted to be successful away from his famous family. Washington loved playing football because it was out of the shadow cast by his parents, especially his father. In 2020, Washington told GQ, "I was being recognized by my own efforts that had nothing to do with my father." The younger Washington got a scholarship to Morehouse College and then played professional football before an injury closed the door to football fame and opened up a new career for him. Washington got the role in Dwayne Johnson's Ballers because of his experience as a pro football player.
John David Washington should get comfortable being a leading man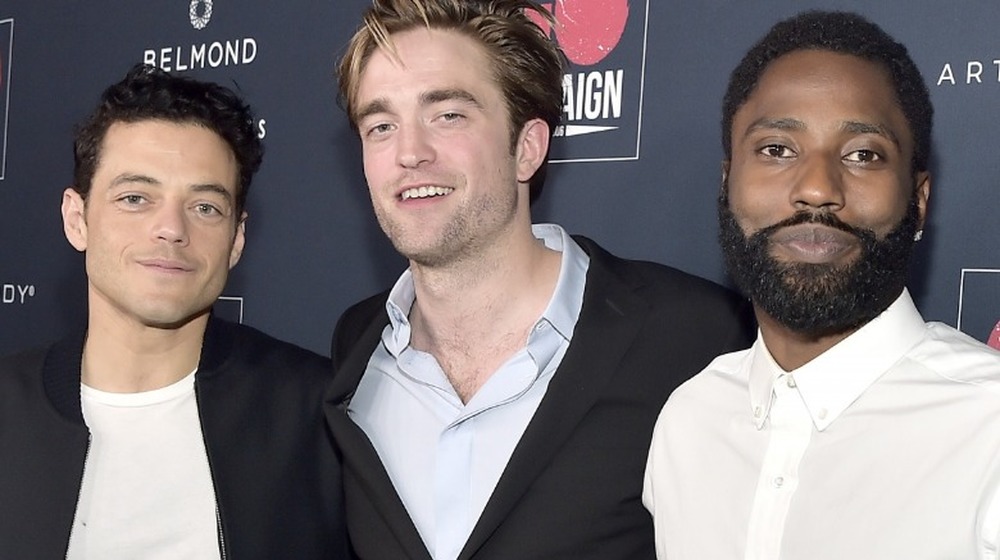 Stefanie Keenan/Getty Images
If John David Washington wanted to be recognized for his work, his mission is accomplished. Actor and director Regina King talked to Esquire about Washington's fast rise in Hollywood. King said, "With John David, it's taken off quickly because he's really good, and because he studies the art form, and because he really is submerging himself into the character."
Zendaya and Washington are earning raves for their latest Netflix film by Sam Levinson. It appears that the younger Washington's star is full-speed ahead in 2021. He is filming David O. Russell's latest movie with a few names fans may have heard before. According to Rolling Stone, Washington's next project is a "murderers' row of actors including Robert De Niro, Chris Rock, Margot Robbie, and Christian Bale, among others." Not bad for a guy who was playing for the United Football League and St. Louis Rams a few years ago.
As hard as Washington tried to run from his Dad's legacy, he is proud to be Denzel's son. Washington told Rolling Stone, "I don't even know if [people] see me as John David yet. I'm still 'Denzel's son.' I'm always his son."