The Real Meaning Behind Justin Bieber's 'Unstable'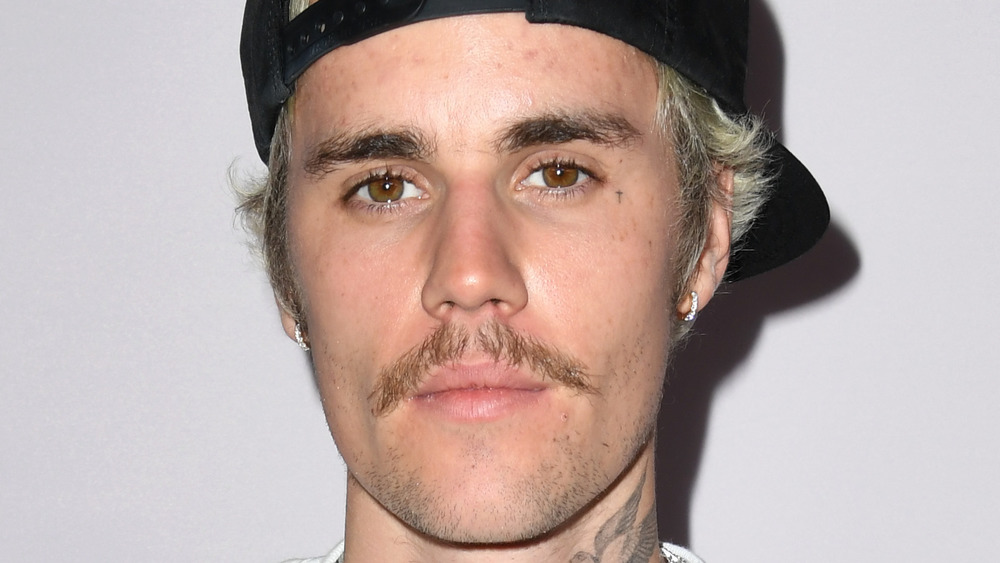 Jon Kopaloff/Getty Images
Justin Bieber fans were overjoyed when the singer dropped his sixth studio album Justice, which NME has called "one of his most focused projects to date." The album features the song "Unstable," a collaboration with The Kid LAROI, who has referred to himself as the "Trap J Bieber." In February 2021, the Australian rapper confirmed to 95-106 Capital FM that Bieber had reached out in his DMs. "He messaged me and said 'You got the sauce,' and I started freaking out," The Kid LAROI revealed, naming Bieber as one of his all-time idols.
According to People, the track is about the lingering insecurities that followed the star's marriage to Hailey Bieber in 2018. The outlet also reported that Justin opened up about his ongoing doubts in their Facebook Watch series The Biebers on Watch, telling his wife there were "a lot of things [he] needed to work on," including "forgiveness things, jealousy things, insecurities that [he] didn't even realize [he] had until [he] chose to spend [his] life with [her]." 
The lyrics of "Unstable" address Justin's mental health, and reveal how Hailey got him through his darkest days. "Sometimes I think I overthink / And I start to feel anxiety / There were times I couldn't even breathe / But you never once abandoned me," he sings, per Genius. The singer also references his religion in the song's lyrics: "Oh, I know God was listening / Every night when I would pray / You're an angel watchin' over me / All I need."
Unstable address a 'very difficult' time in Justin and Hailey's marriage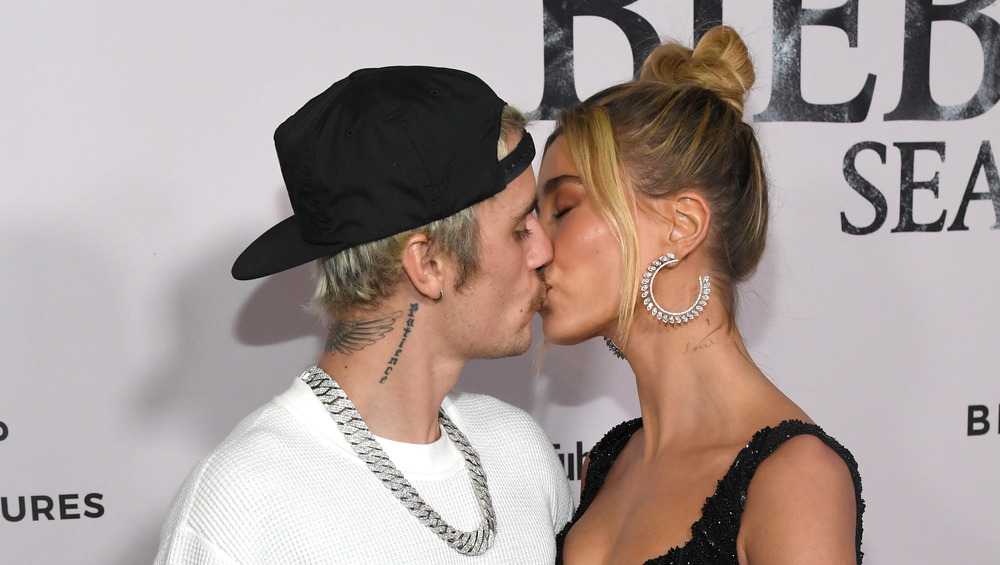 Kevin Mazur/Getty Images
According to Vogue, Justin Bieber introduced the track over Zoom by admitting that he was in "a really, really bad place maybe a year ago."
"My wife was just there for me through it all. So the whole message is, like, you've been there for me while I'm really unstable. ... There's probably a lot of people who have been in this position. That is always the goal: to make music that's relatable and can touch people," Justin told reporters. "It was important for me to not only talk about the lovey-dovey stuff," the singer added after playing the song. "A lot of people have lost jobs, lost loved ones — their whole lives have been turned around. It's caused a lot of instability. So I hope [Justice] can provide some comfort or stability."
Despite the undeniable fact that Justin Bieber and Hailey Bieber live a luxurious life, it doesn't mean the couple doesn't have difficulties, as Hailey has shared with Elle in March 2021. "In the beginning of our marriage, I just wanted to hide. I was like, 'I don't want people so in my business,'" she revealed. The model ended up turning off public comments on her Instagram indefinitely because people were "terrorizing" her.
Hailey was optimistic about the road ahead, however. "I think the two of us are grounded by our faith," she stated. "I'm not saying it's this easy-peasy thing that doesn't take work. We talk to a therapist. We do what we have to do."