The Real Meaning Behind Addison Rae's 'Obsessed'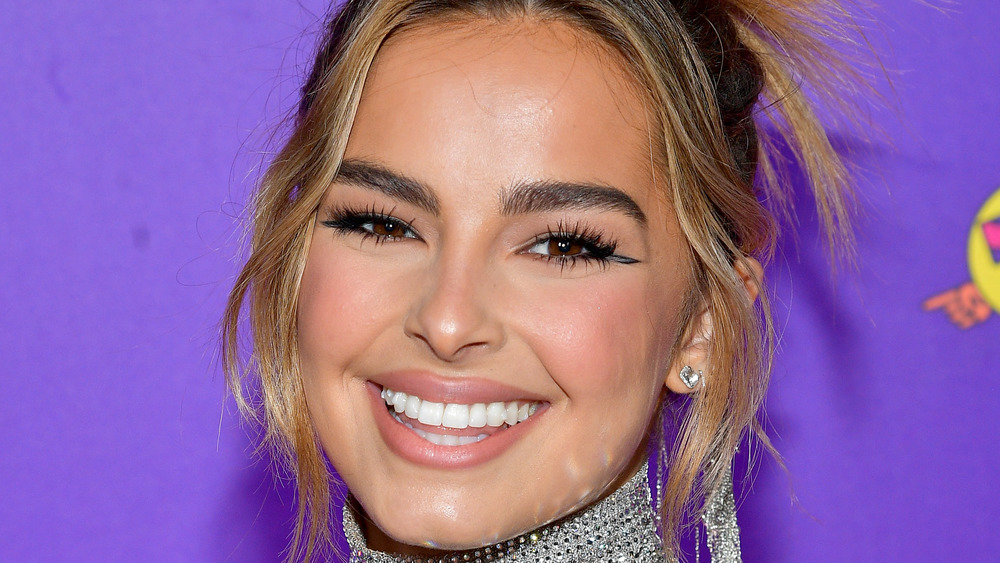 Matt Winkelmeyer/kca2021/Getty Images
Known for her viral dance videos, TikTok star Addison Rae surprised fans by showing off her musical side. On March 19, 2021, the social media personality dropped her debut single, "Obsessed." The accompanying music video, which features highly stylized choreography that nods to Addison's dancer past, topped one million views less than 12 hours after it hit YouTube. It's pretty impressive for a first-time foray into music!
According to Addison, "Obsessed" has been a long time in the making. "From the beginning, I wanted to make sure that I was writing my own music," she told Vogue, revealing that she's been working on new tracks since 2020. "I remember jotting down lyrics when I was little and trying to figure out how to make them a song, [now] I'm learning every detail and from amazing songwriters." 
Given Addison's massive fan base — as of this writing, she's the second most followed person on TikTok — it's not surprising that the song has spawned hundreds of memes and split listeners on Twitter. One fan called it "the best song a tik toker has ever put out," while another tweeted, "music isn't for everyone." (Hmmm. We wonder what Addison's close friends, Kourtney Kardashian and Hailey Bieber think of her new tune?) Whether you love it or hate it, keep reading to find out what "Obsessed" really means.
'Obsessed' is a self-love anthem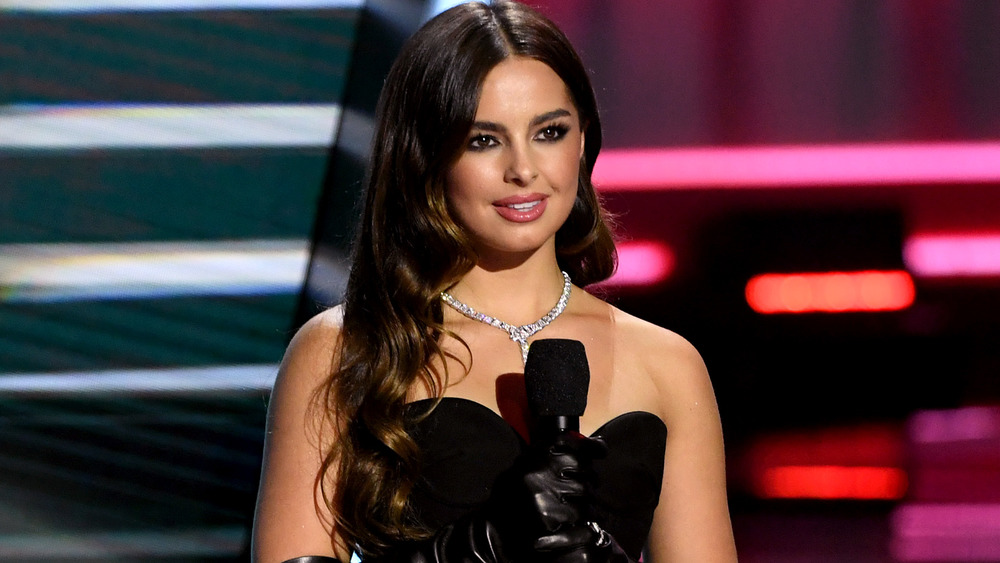 Kevin Winter/Getty Images
At under three minutes long, "Obsessed" is an uber-catchy bop that shows Addison Rae dancing and singing lyrics like, "I'm obsessed with me-e-e as much as you / Say you'd die for me I'd die for me-e too." 
On the surface it may seem like an ode to vanity, but the TikTok sensation was quick to set the record straight to Vogue, explaining that it draws from her experience in the social media world and actually promotes self-love. "One could take it as being vainly obsessed with yourself, but that's not what I'm trying to communicate," Addison shared. "There are days where I struggle, and it's definitely a work in progress to accept who I am and give myself the love I deserve. But that message was so strong, and I wanted to communicate it."
In the Vogue interview, she went on to name-drop singers like Taylor Swift, who inspire listeners with relatable themes from their lives, like first love and heartbreak. In the same way, Addison wanted her song to have something to say. "I wanted to find out who I was as an artist before I put something out into the world," she added. According to Rolling Stone, Addison will perform her song live for the first time on the March 26, 2021, episode of The Tonight Show Starring Jimmy Fallon. She also has more new music on the way, so there's a lot to look forward to!