Inside Kourtney Kardashian And Addison Rae's Relationship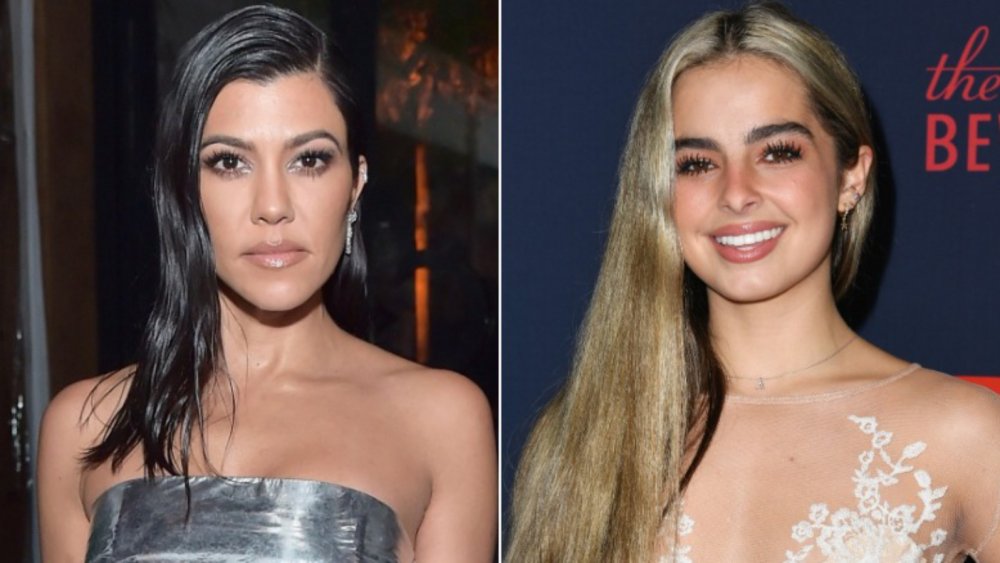 Stefanie Keenan, Jon Kopaloff/Getty Images
Just call her Addison Kardashian. TikTok superstar Addison Rae has been spending a lot of time with Kourtney Kardashian and her bevy of famous family members. Rae and Kardashian wore matching sweatshirts while dancing together for a TikTok video. They went swimming in matching, striped pajamas. And of course, they also went swimming while wearing actual bathing suits, too.
In case that's not enough, they both rocked high ponytails and black dresses to channel Miley Cyrus' 2020 MTV Video Music Awards performance of the song "Midnight Sky" — wrecking ball included. They slightly stepped away from the matching when they wore the same head scarves in different colors. The two of them wore black sweatshirts and some products from Kim Kardashian's KKW Beauty line for a selfie in June 2020. Yes, 2020 has been full of bonding sessions for these two, but how did they form such a tight friendship? And how did they even meet in the first place?
Kardashian is a mother-of-three in her 40s, who parlayed her reality TV stardom into starting her own lifestyle brand called Poosh. Meanwhile, Rae is a 19-year-old TikTok phenomenon, who just started her own podcast called Mama Knows Best with her mother Sheri Easterling. Just based on those bullet points alone, this appears to be the most random friendship pairing. But they actually have Kardashian and Scott Disick's oldest son, Mason Disick, to thank for bringing them together. And it all comes back to TikTok, obviously.
Mason Disick brought his mom and Addison Rae together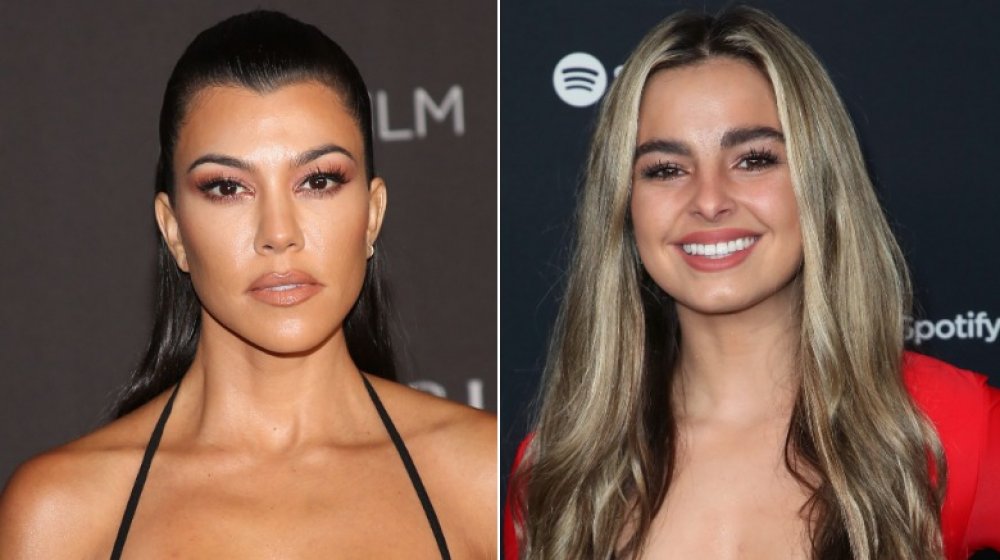 Jesse Grant, David Livingston/Getty Images
In spring 2020, Mason Disick went viral on TikTok and Instagram. Unfortunately for Mason and his followers, his parents Kourtney Kardashian and Scott Disick had him take down his accounts because they felt he was too young, according to Page Six. Although Mason's profiles were deleted, some fans recorded his live sessions, including one from March 2020 where he defended Addison Rae when one commenter said she wasn't a celebrity. Mason responded, "Yes, she is," going on to explain, "Well, she's a TikToker but now she's basically a celebrity from it."
If anyone knows how it feels to be a young celebrity, it's Mason. And apparently, the praise paid off, since Mason popped up in one of Rae's TikToks in June 2020. Eventually, Rae started posting videos with Mason, his dad, and Penelope Disick as well. Rae addressed the curiosity about her friendship with Kardashian during a July 2020 appearance on The Tom Ward Show, according to E! News. Rae revealed, "I met Kourtney through a friend, through David." She's referring to David Dobrik, a YouTube personality.
The teen revealed, "We surprised Mason, because Mason liked my videos on TikTok." That's when she ended up bonding with Kardashian, explaining, "I kind of just stuck around and we got really close." She elaborated, "We started working out together. We did a video on her YouTube of us doing a butt workout and stuff, so that was fun." And now, they're wearing matching outfits on the reg.