The Untold Truth Of Mason Disick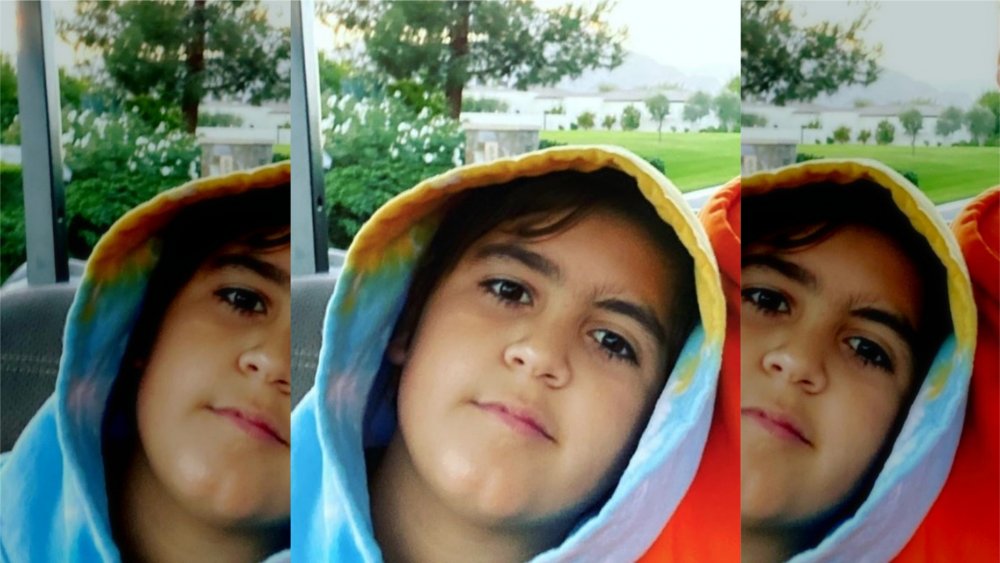 Instagram
Kourtney Kardashian and Scott Disick's son, Mason Dash Disick, is keeping up with the Kardashian tradition of stirring up drama and launching the Internet into a frenzy. Case in point? In March 2020, the 10-year-old had his (secret) social media account deleted by his mom after he went on Instagram Live and started dishing secrets about his relatives.  
According to US Weekly, Mason joined Instagram on March 24, 2020. He then proceeded to go live on the social media platform and discuss his aunt Kylie Jenner's love life, saying she was not dating Travis Scott despite rumors that they were back together. After his Instagram Live shenanigans, Kourtney decided to shut down Mason's account.
On March 25, 2020, the Keeping Up With the Kardashians star jumped on Instagram Live herself for a Q&A session with her bestie, Sarah Howard, and spoke about her decision to shut down her son's account. "I see a lot of comments about Mason's Instagram being deleted," Kourtney said (via People). "He didn't ask us," she explained, clarifying that Mason has an iPad and a computer that he uses for school but he doesn't have a smart phone. 
Talking about her parenting move, Kourtney added, "I did delete it because Scott and I just felt like he isn't [old enough]. He's 10. I think there's an age limit with Instagram, I think it's 13." Kourtney also said she was worried about bullying.
Sure enough, Instagram's help center page stipulates that users must be over 13.
Mason Disick was the first Kardashian-Jenner grandchild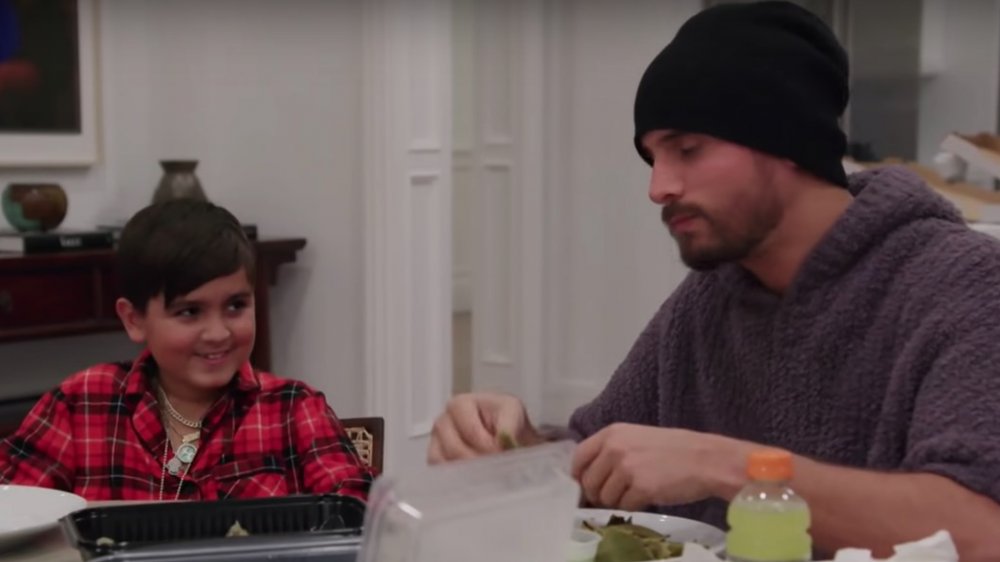 YouTube
When Kourtney Kardashian and Scott Disick welcomed Mason Disick into the world on Dec. 14, 2009, it marked the beginning of a whole new generation of Kardashians as Kourtney was the first of her sisters to have kids.
Scott actually filmed Mason's birth, according to Insider, and later shared the footage with the producers of Keeping Up With the Kardashians. Kourtney said about giving birth to Mason: "The experience was so indescribable and life-changing, and I can't believe he's all mine." 
Scott added: "It's honestly like a little piece of me was just reborn."
Mason was followed by two younger siblings, Penelope and Reign. When Reign turned one in 2015, Kourtney and Scott decided to split after 9 years together, per Insider. However, Scott and Kourtney have remained close and the Poosh founder uses their experiences of co-parenting as material for many of the posts on her lifestyle site. 
Meanwhile, Scott has featured his children on his own reality show, Flip It Like Disick (above), where, in one episode, he built his children a luxury playhouse on Kourtney's property that cost $100,000, according to Us Weekly. When Scott spoke about the playhouse on Twitter, he wrote of Mason: "Only my son would want an intercom for sushi in his playhouse" with the hashtag "#royalson." 
Considering that he's a Kardashian kid, there's no doubt that Mason will have an insanely glamorous life, which will surely include all the sushi he could possibly want.