The Real Meaning Behind Justin Bieber's 'As I Am'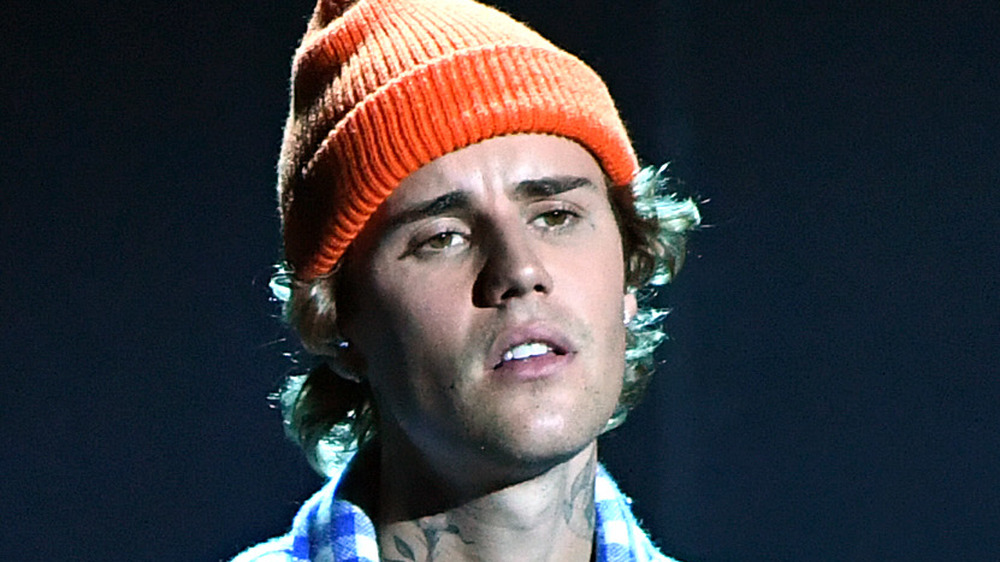 Kevin Mazur/ama2020/Getty Images
Justin Bieber's new album Justice officially dropped on March 19, 2021 — and it's full of new lyrics to decode. The singer's sixth studio album, which comes a little more than a year after Changes, features 16 songs, including "Unstable" and "As I Am" that both reflect JB's mental health in the last few years. Ahead of the record's release, Bieber opened up to Vogue about why he released new music so soon after Changes. "My objective in making this album was to provide comfort to the listener," he told the magazine. "I know a lot of people have been isolated, but music is really an outlet to bring people together." 
Bieber added that it was also a way to "resonate with the world" as he hopes Justice "can provide some comfort or stability." The pop star went on to say that compared to his previous music, this album's purpose was to discuss his struggles. He explained, "It was important for me to not only talk about the lovey-dovey stuff but to also talk about some of the struggles [and think about] what people are going through at this time."
Keep scrolling to find out the real meaning behind Bieber's "As I Am" featuring Grammy nominee Khalid.
Justin Bieber's 'As I Am' is a promise to Hailey Baldwin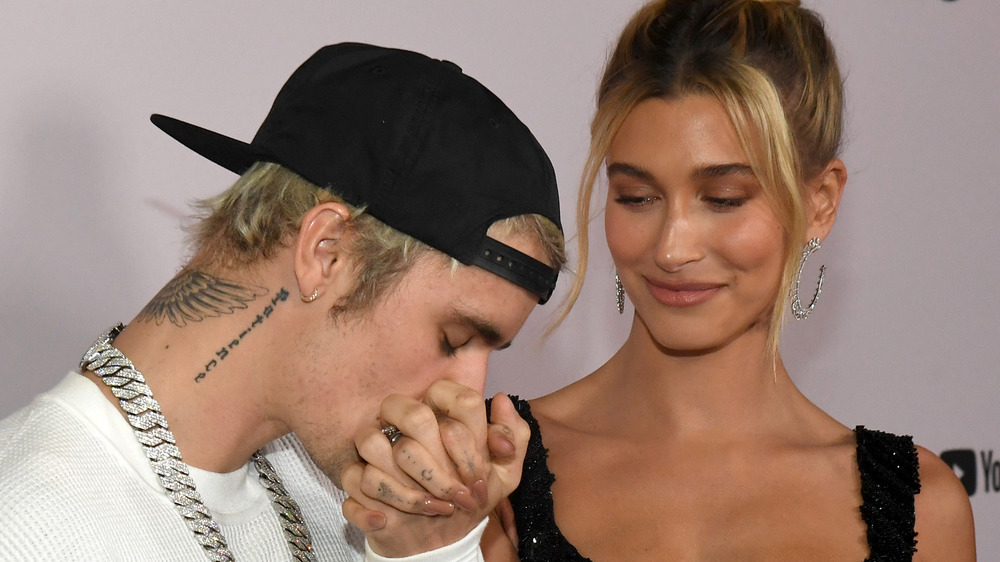 Kevin Mazur/Getty Images
Justin Bieber has written many songs about Hailey Baldwin in the past and his new album Justice is filled with a bunch of new ones. One of them is called "As I Am" and features the lyrics (per Genius): "Take me as I am, swear I'll do the best I can / Say, 'I'm not goin' anywhere.'" On the track, JB also sings, "You were there for me when I was actin' selfish/And you prayed for me when I was out of faith / You believed in me when ain't nobody else did / It's a miracle you didn't run away." 
Sounds a lot like a love ballad to his wife, right? Because it is. During his interview with Vogue in March 2021, Bieber confirmed she inspired the song and revealed the lines are a real-life promise he made to Baldwin during their relationship. "I love this song because it has a really hopeful message," the singer explained. "A lot of us, including me at times, have felt unworthy of love and so [the hook] is saying, 'Take me as I am and I'll do the best that I can.' It's that commitment that I personally made to my wife. I'm here through thick and thin — this is me, take it or leave it."