Kim Kardashian's Birthstone Grill Is Worth A Shocking Amount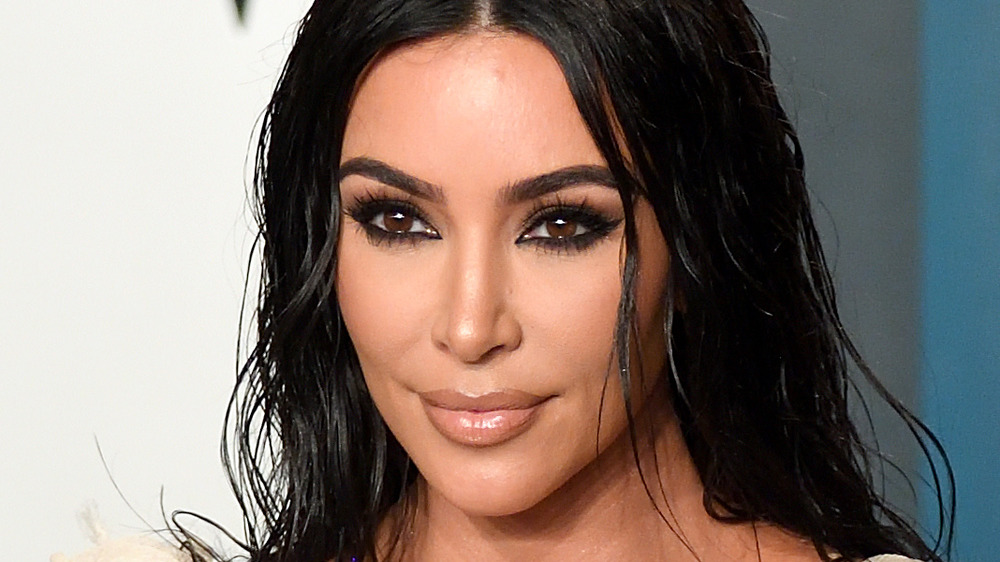 Karwai Tang/Getty Images
No one knows how to spend money like Kim Kardashian — and rightfully so. She has let the entire world into her and her family's life for over a decade, and people will judge her no matter what she does. So why wouldn't Kim spend an exorbitant amount of money on a grill with her birthstone? 
Just around the premiere of the final Keeping Up With The Kardashian season, Kim posted an image on Instagram of her open mouth, complete with an opal grill on her bottom teeth. In case you aren't up on your cosmetic dentistry, a grill is just a decorative cover for your teeth, usually made out of gold or some jewel that snaps on and off. You can usually just remove them, so this isn't a permanent post-divorce look, but just for fun.
But Kim didn't get just any old grill — according to Us Weekly, she spent a load of money on it, so she better be careful as she snaps it in and out to not lose it somewhere. As expected, when she divulged the cost, the internet had a lot to say about it. 
People think Kim Kardashian spent too much
Kim Kardashian posted a pic of her new grill and captioned it, "New opal birthstone grill alert." She also tagged Gabby Elan Jewelry, presumably the place where she bought the piece. Us Weekly reported that it cost somewhere around $18,000, although the exact price wasn't confirmed. Elan Pinhasov, a co-owner of Gabby Elan noted that the diamonds cost around $6,000, and then the opals came in "around" $12,000. The piece also took two months to create, just in case you thought that maybe Kim was inspired by Dua Lipa's new grill, also created by Gabby Elan, at the 2021 Grammys. 
While many people commented on her post admiring the grill, others trolled the reality star. One person wrote that she should have donated to charity with all that money. Another commented, "Worse showing off when so many Americans are out of work and struggling." Someone else snarked, "we get it Kim you got your stimulus check." Another added, "isn't this why she got robbed in Paris??", referring to the 2016 incident when she was held at gunpoint by robbers who had reportedly seen her jewels and location on social media. Others also noted that this was another instance of the Kardashian-Jenner women co-opting and appropriating hip hop culture since grills are a popular accessory in that scene. 
Still, Kim has plenty of defenders. If you were worth millions, wouldn't you splurge, too?