The Truth About Dick Vitale's Wife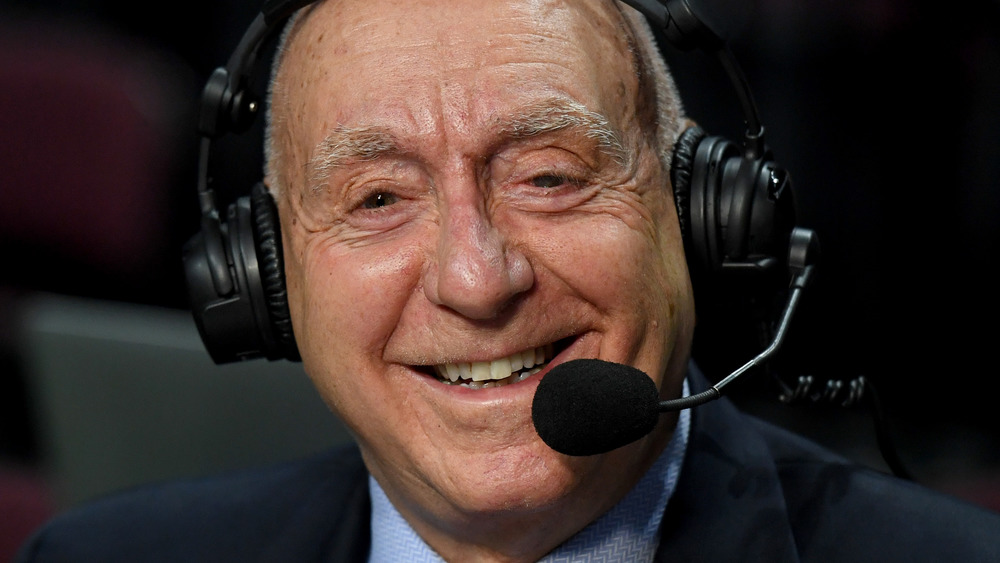 Ethan Miller/Getty Images
March Madness is the most wonderful time of year for NBA fans, and no one gets more into it than ESPN basketball announcer Dick Vitale. At 81 years old, Vitale is still going strong thanks in large part to his adorable relationship with his wife, Lorraine McGrath.
As Dickie V would say, they're awesome, baby. Vitale met his wife in 1969, when they were both at the Blue Swan Inn in Rochelle, New Jersey (via New York Post). As he tells it, he was with his high school coaching friends and having a good time when she entered the building. He asked her to dance, but turned him down. He returned to his buddies, who were actually betting on whether or not she would change her mind and dance with Vitale that night.
After he promised her that it was just a dance — and even offered to give Lorraine the money if she helped him win that bet — she acquiesced. And they've been together ever since. It's kind of adorable, right? Here are some more aw-inducing tidbits about Lorraine and her marriage to Dickie V. 
Dickie V went viral for asking Lorraine to make him a snack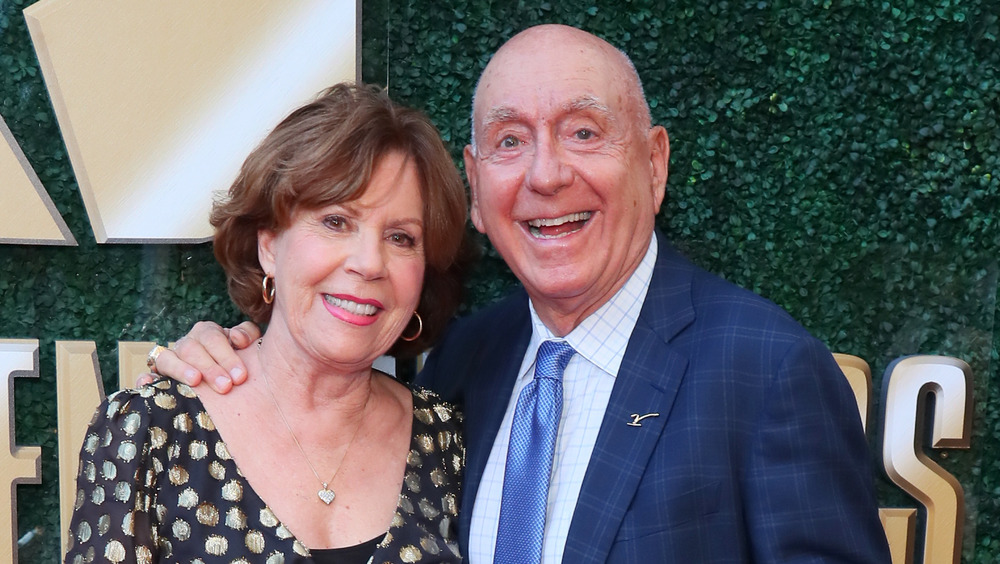 Leon Bennett/Getty Images
According to Sportscasting, it was Lorraine McGrath who convinced her husband, Dick Vitale, to accept the gig as an ESPN announcer, making him a household name and personality. He often posts pics of them together on social media, and she's even his profile picture on Twitter (they're pictured dancing!).
They truly have a strong bond, and Vitale always brags about how lucky he is to have her in his life. Vitale told Mass Live, "I met Lorraine in 1969, the day the New York Mets won the World Series. The Mets won a championship and I hit a grand slam." Get yourself a partner who considers meeting you one of the greatest wins in their life, right? Or, maybe, one who doesn't mind making snacks?
Basketball fans were giddy when in December 2020 Vitale went viral while calling a game with Dan Shulman. Per The Kansas City Star, Vitale, who was working from home, said, "They made a three, Dan! They made a three! Oh wow. I'm gonna celebrate. Hey, Lorraine, Lorraine get me something to eat in that kitchen." Shulman laughed and told him to get himself a snack, but Vitale had other plans. "I'm trying to get the pizza ready at halftime, Lorraine. That's the value of being at home. You've got to be yourself," he said. It's unconfirmed whether or not she did, in fact, bring a snack to her husband. But who wouldn't want to make Dickie V a snack?