What Prince Harry Has Been Up To Since The Oprah Interview
Chris Jackson/Getty Images
Prince Harry has been laying low since his and wife Meghan Markle's bombshell Oprah interview went viral. The former senior royal has been quietly living his life in California, and hasn't been spotted — until now, as evidenced by photos shared by the Daily Mail. While the royal family is seemingly on damage control after the interview, Harry's been working behind-the-scenes to talk with his family, though he hasn't had too much success on that particular front. 
During an episode of CBS This Morning on March 16, 2021, Gayle King shared some new information about how things have been for Harry and Meghan since the interview. She told viewers that Harry had spoken with his dad, Prince Charles, and his brother, Prince William, but that it was her understanding that "those conversations were not productive." Nevertheless, Harry has been spending some time out of the spotlight, and seems to be enjoying one pastime in particular. Read on to find out what's been keeping Harry busy in the weeks following his Oprah interview.
Prince Harry loves riding his bike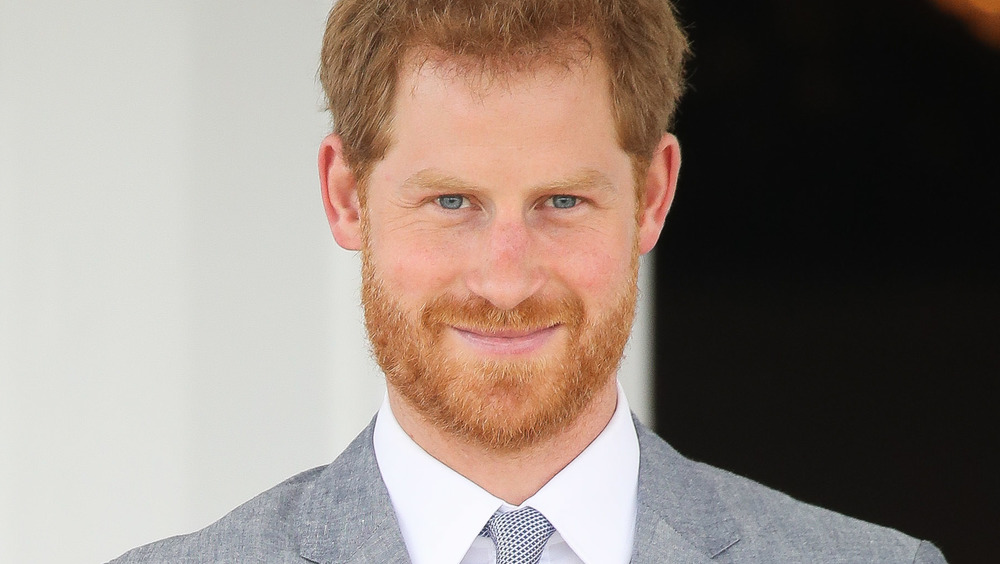 Chris Jackson/Getty Images
Prince Harry appears to be enjoying the beautiful weather that California offers, especially this time of year. According to the Daily Mail, Harry was seen riding an electric bike, not too far from his home. He wore an all-black ensemble complete with a pair of gray sneakers and a baseball cap. While he wasn't wearing a helmet, he was wearing a face mask, which had slid down beneath his nose at the time the paparazzi photos were snapped. According to the report, Harry was "trailed by a security team" as he rode through the streets of Montecito. 
Harry seems to love riding bikes — and he very much enjoys doing so with his son, Archie. In his interview with Oprah Winfrey (via People), Harry opened up about going on bike rides with his little one, and mentioned that Archie will often point out all kinds of things while on the back of his dad's bike. Two things that Archie seems to notice most frequently? Palm trees and houses, Harry said.