The Truth About Demi Lovato's Friend Dani Vitale
Kevin Mazur/Getty Images
As the best friend of pop star Demi Lovato, dancer Dani Vitale was thrown into the lion's den following Lovato's near-fatal heroin overdose in 2018 (via Page Six). Lovato's devoted fans were shocked and heartbroken when they learned of her hospitalization following a drug overdose (via NPR). At the time of the tragic incident, sources said the singer and "her 'friends' were on a binger the entire night," via People. As a result, Lovato's supporters assumed Vitale was one of the friends responsible for the "Sorry Not Sorry" singer's overdose. It led to Vitale asking for sympathy while Lovato recovered in the hospital.
"I care about Demi just like all of you do. I have not said anything about this situation until now because her recovery has been of the most importance," Vitale shared in a lengthy Instagram post shared by People. "Like all of you, I have nothing but love in my heart for her. There is no need for any negativity towards the one who care about Demi at this time. There is too much of it in this world as it is."
The following month, Vitale issued an open letter on Instagram in which she boldly denied the speculation of her being around Lovato when she suffered her overdose. "I have NEVER touched nor even SEEN a drug in my entire life," Vitale declared (via Yahoo! News). "I DO NOT DO DRUGS, nor would I ever encourage, or supply them to anyone I love." Years later, she revealed how the rumors impacted her career.
How Dani Vitale had to "rethink" her future after Demi Lovato overdose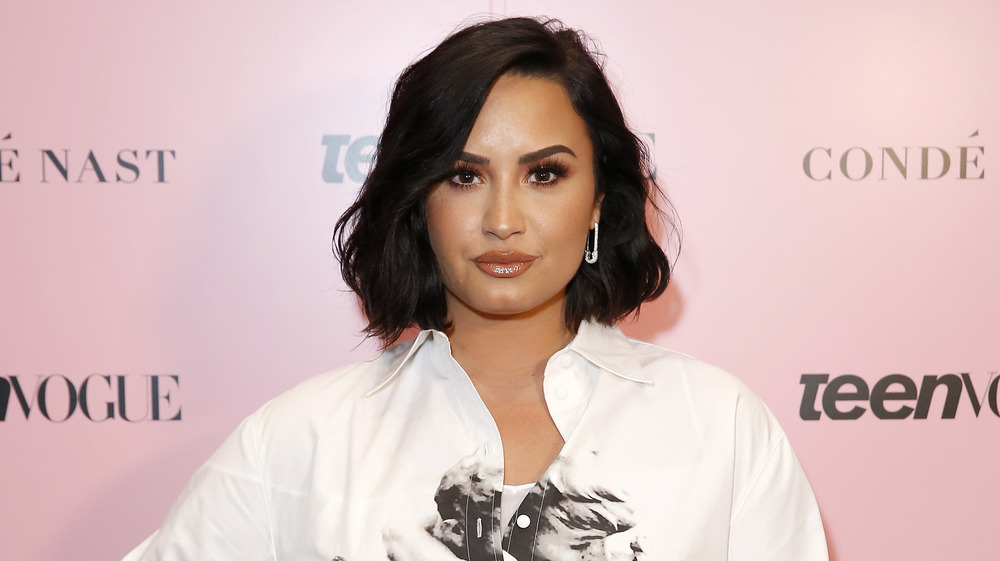 Rachel Murray/Getty Images
Almost three years after the fateful night, Dani Vitale shared how the incident forced her to reconsider her future plans due to losing out on work (via Page Six). "I lost all my teaching jobs. No one wanted to bring their kid to an apparent 'heroin-teacher dealer,'" Vitale revealed in Demi Lovato's Dancing With the Devil YouTube documentary (via E! News). She also revealed how she lost gigs with her celebrity clients due to them not wanting to "deal with the drama" from Lovato's overdose.
"I had to rethink my whole future all because of someone else's decision, and that was terrifying," Vitale said. Lovato went on to call out her fans for being "a little out of line" when it came to blaming Vitale for her overdose. "It was the hardest thing I've ever had to deal with in my whole life," Vitale revealed.
For her part, Lovato owned up to staying silent while her best friend was blamed for something she had nothing to do with. "Unfortunately, it took me too long to realize how my choices affected the people I really care about who had stuck by me," Lovato said in the docu-series. "I'm just glad that she got the chance to talk to me and clear her name because she wasn't involved in all of that." True friends to the end.