Inside Sarah Silverman's Relationship With Boyfriend Rory Albanese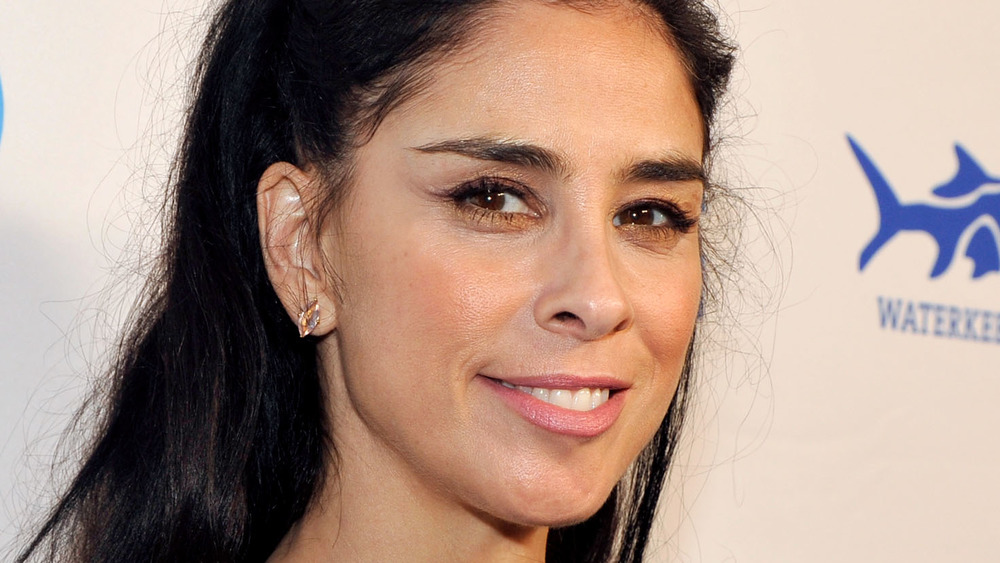 John Sciulli/Getty Images
Sarah Silverman, like many other celebrities, has dated within the entertainment world. The comedian is probably best known for having dated Jimmy Kimmel in the early 2000s. They have remained friends after breaking up in 2009, per AP News, and frequently joke about their relationship on social media and Kimmel's show. Silverman hilariously trolled Kimmel at the 2019 Golden Globes when she uploaded a photo to Instagram of her looking forlorn while her ex-boyfriend cuddled with his wife Molly McNearney. "Good times," Silverman captioned the photo.
Although Kimmel has been married to his wife for years and has children together, Silverman has not yet tied the knot. However, the Ralph Breaks the Internet Star has been dating fellow comedian Rory Albanese, who she met in March 2020 thanks to her video games habit. "As the world was shutting down, I thought I should start playing video games again. It just made sense. This is the time," Silverman shared on The Ellen DeGeneres Show in October 2020. "So I went to GameStop — it was still open — and I bought a console and couple of games. And I got really into this one, it's not the latest one but I love it — Call of Duty: WWII." She continued, "This guy, who I knew peripherally — we have mutual friends and stuff, we knew each other a bit — he direct messaged me on Twitter, he goes, 'I'll play with you online.' The rest is history.
At the time, Silverman did not name Albanese, but now she. Keep scrolling to find out the truth about Silverman's relationship with Albanese.
How Sarah Silverman and Rory bonded over a magic trick
Seeing Sarah Silverman and Rory Albanese are both comedians, it's not unusual for them to make each other laugh in their own relationship. In fact, Silverman enjoys it, as she told Seth Meyers on March 18, 2021. Telling Meyers about a magic trick she performed for Albanese while in isolation, she recalled, "I was alone one night and I go, 'I really want to watch a Columbo — do you mind?' And he was like, 'No, I don't mind.' And I watched this Columbo [episode] and it had a magician in it ... and they revealed a magic trick. And I'm not a fan of magic but I was like, 'Oh my God, I'm gonna do this when Rory's here." 
She continued, "I go, 'Pick a number from 1 to 5.' And he said 3, and I go, 'Look under the blender.' He looks under the blender and there's a note. It says, 'I knew you would pick No. 3.' He was like, 'No way!' And we're laughing and I felt pretty cool." Although Albanese thought the trick potentially had something to do with psychology, Silverman revealed otherwise. "He goes, 'What if I picked No. 1?' And I go, 'Look under the stapler,'" Silverman chuckled. "We were laughing so hard because it's so dumb!"
Despite the trivialness of the "dumb" trick, it seems that Silverman sees Albanese as the one. "If Rory was someone who was like, 'I need to be married,' then yeah, I'd think about it I guess," Silverman told Howard Stern in November 2020, per People.