Prince Harry Reveals How He Has Dealt With Losing His Mother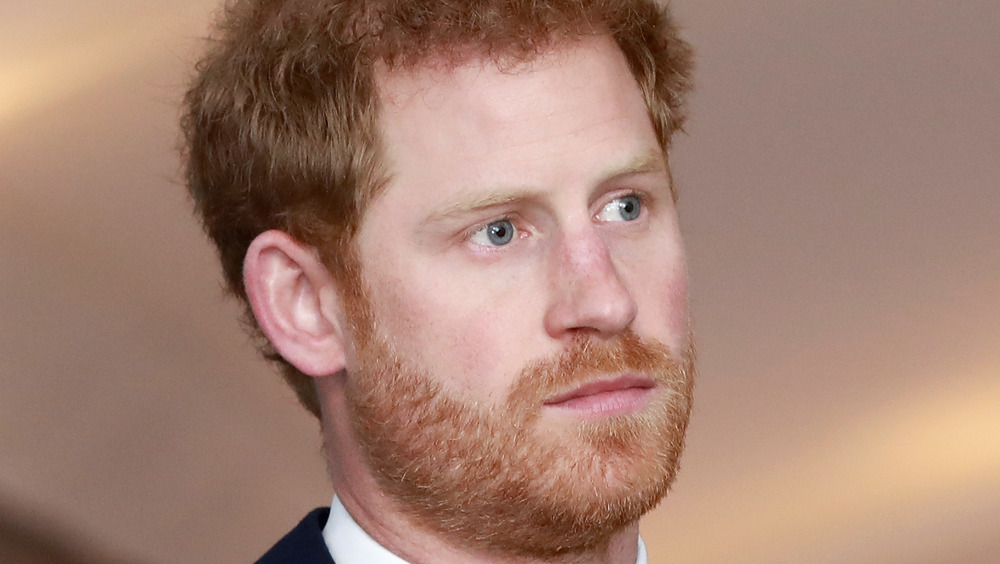 John Phillips/Getty Images
Prince Harry was only 12 years old when his mother died. Princess Diana was killed in a car accident in Paris back in 1997, according to Oprah Magazine. Over the years, Harry and his older brother, Prince William, have been forced to cope with the loss, especially during times when they wish their mom could be there. Whether it be an engagement, a wedding, or the birth of a new royal baby, both Harry and William have only been able to imagine just how proud Diana would be if she were still alive. 
Harry often references his mother in interviews, especially during special times of celebration. However, a new project has him opening up about how he has dealt with the loss of his mother over the years, and the ways he has looked at her passing to help get him through. According to People magazine, Harry wrote his feelings down in the foreword of a book titled Hospital by the Hill. The book is "aimed at kids who are dealing with the pain of bereavement after losing a loved one amid COVID-19." Read on to learn more about the emotional message Harry wrote.
Prince Harry believes his mom's spirit is always with him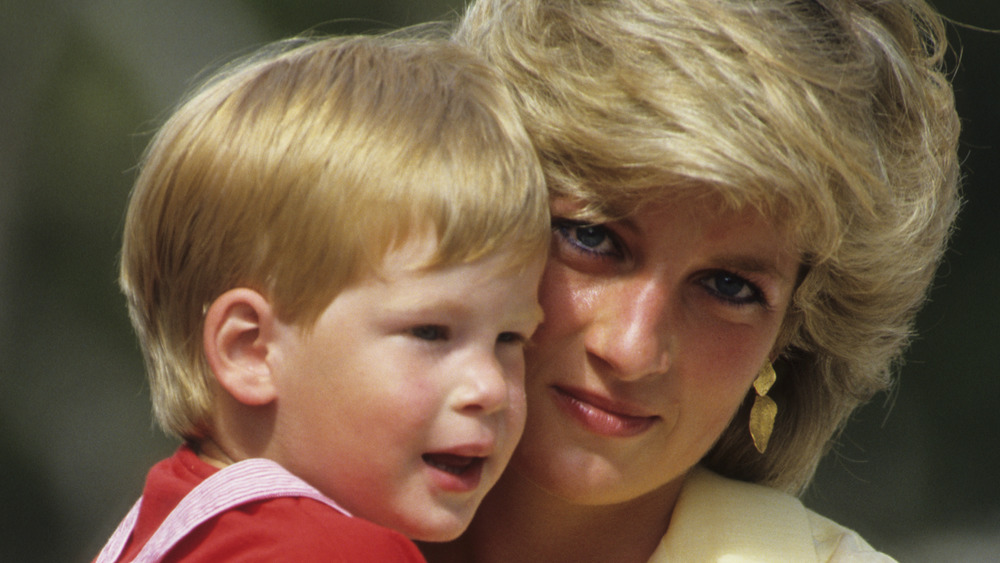 Georges De Keerle/Getty Images
In the foreword of Hospital by the Hill, Prince Harry shared that he lost his mother when he was young, and that it was very hard for him to "believe it or accept it" (via People). He went on to reassure the reader that he knows how it feels, and that there are ways to "cope with loss." Harry added, "When a parent goes to heaven, I was told their spirit, their love and the memories of them do not. They are always with you and you can hold onto them forever. I find this to be true." Harry always tries to see his mother in various situations, and often brings her memory with him when he's going through tough times. For example, during his sit-down interview with his wife, Meghan Markle, and Oprah Winfrey, Meghan wore a bracelet that once belonged to Harry's mother (via People).
Harry added a very personal touch to his message, letting the young readers know that they will be okay. "You may feel alone, you may feel sad, you may feel angry, you may feel bad. This feeling will pass. And I will make a promise to you — you will feel better and stronger once you are ready to talk about how it makes you feel," he wrote. Harry concluded by emphasizing that the person who was lost is special — and the person reading is special, too. How sweet!