Nicki Minaj's Mom Takes A Step In The Fight For Justice Over The Death Of Her Husband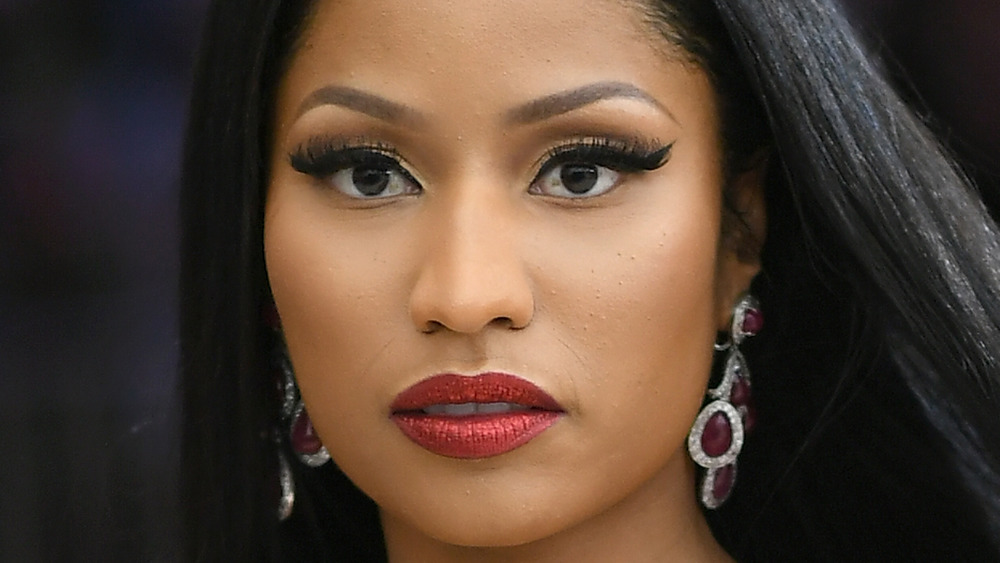 Dimitrios Kambouris/Getty Images
Nicki Minaj's mother is hoping justice gets served for her husband's death in February 2021. Minaj's father, Robert Maraj, died on Feb. 12 when he was fatally struck by a car while walking across the street between Roslyn Road and Raff Avenue in Nassau County in New York, per The Daily Mail. The driver who struck him fled the scene, but later turned himself into police.
Police charged Charles Polevich with two felonies on Feb. 17, including leaving the scene of an accident involving death of a person and tampering with or suppressing physical evidence, according to the outlet. Polevich fled the scene after he asked about Maraj's injuries and deliberately concealed his license plate to avoid detection, per TMZ.
While Polevich has been charged and is awaiting trial, Minaj's mother, Carol Maraj, has filed a hefty lawsuit against him for the death of her husband. Keep scrolling for the details of her lawsuit.
Nicki Minaj's mom said the suspect was 'reckless' in the hit and run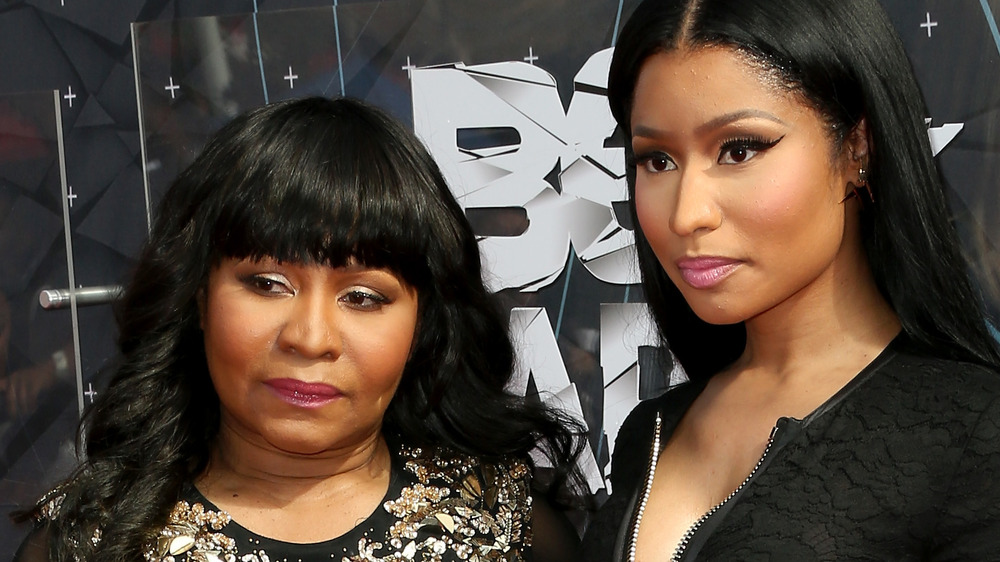 Frederick M. Brown/Getty Images
On March 19, 2021, Nicki Minaj's mom, Carol Maraj, filed a lawsuit against Charles Polevich in State Supreme Court in Nassau County for negligence that resulted in the death of her husband, Robert Maraj, Page Six reported. "Paul Napoli and I have filed a $150 million lawsuit in the hit-and-run death of Robert Maraj, @NICKIMINAJ's father," tweeted Ben Crump, Carol's attorney. "Charles Polevich was not only irresponsible & negligent in hitting Maraj, but was more concerned about running away and hiding than seeking help."
In another tweet, Crump condemned Polevich's behavior as "criminal, cowardly, and immoral," and that he along with his legal team will "hold [Polevich] responsible for his reckless actions that led to Robert Maraj's death!"
Polevich's lawyer, Marc C. Gann, responded to Law & Crime about Carol's lawsuit, saying that an insurance company will handle the case. He added that his client "had a tremendous amount of empathy for the family, the loss that they've suffered, and expressed condolences."
Minaj, who welcomed a son in October 2020, has not yet publicly acknowledged her father's death or her mother's lawsuit against Polevich.