How Nicki Minaj Finally Revealed Her Baby's Gender On Instagram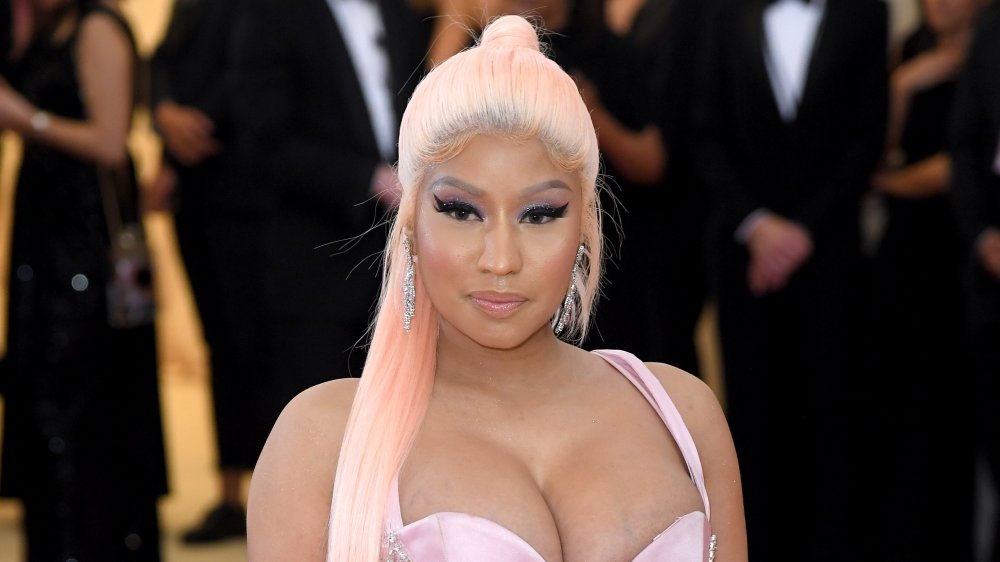 Karwai Tang/Getty Images
Nicki Minaj gave fans what they have patiently been waiting for: the gender of her baby. She revealed via Instagram on Oct. 15, 2020 that she and husband Kenneth Petty welcomed a son. "I am so grateful & in love with my son. Madly in love," she wrote. "My favorite liddo boy in the whole wide world."
Instead of sharing a photo of her newborn son, Minaj posted a series of congratulatory cards from her A-list friends like Beyoncé, Kim Kardashian West, Kanye West, and Winnie Harlow. "Thank you to Queen B, Kim & Ye, Riccardo Tisci, Winnie, Karol & everyone who sent well wishes during this time," she shared in the post. "It meant the world to me."
Minaj's loyal fans, known as "Barbz," discovered the "Super Bass" singer was pregnant just two months before she gave birth, thanks to a colorful Instagram post that showed off her glowing baby bump. She simply captioned it, "Preggers." Minaj delivered her son on Sept. 30, 2020 in Los Angeles.
Minaj has been vocal about wanting a family in the past, and she started to focus on that path after marrying her husband, Kenneth Petty, in 2019. 
Nicki Minaj has always wanted be a mom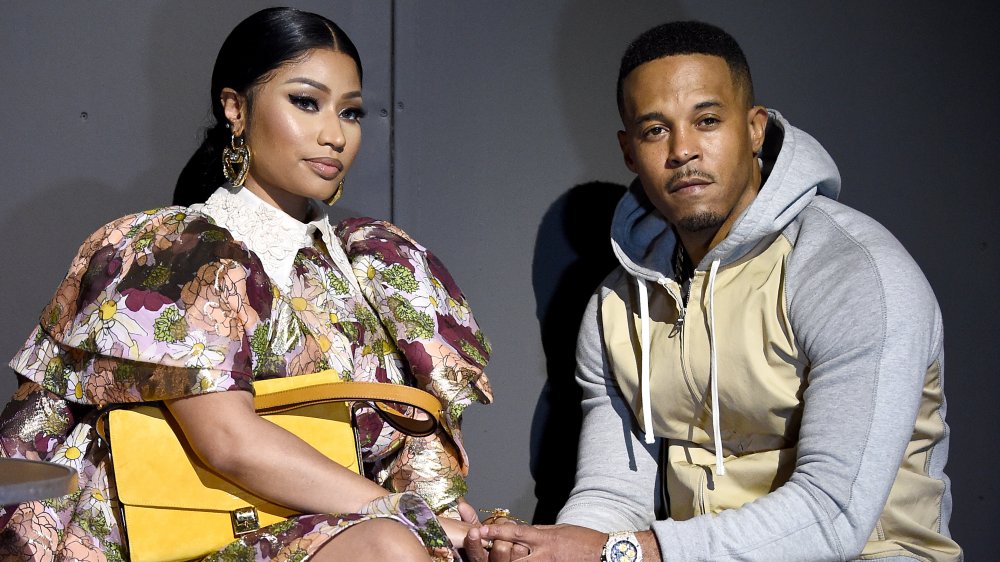 Dimitrios Kambouris/Getty Images
Nicki Minaj spoke about wanting to be a mom as long as she has been in the spotlight. In 2012, she told Complex about her plans. "In 2022, I'll definitely be married and I'll definitely have my two children," she asserted. "Okay, I might have three." She seems to be on the right path to reaching her goal. The "Yikes" rapper also gushed about "needing" a boy because she is "so attached" to her younger brother. "And boys," she added, "They're just so, I don't know. My heart just melts when I see them." Now she can check "boy" off her list.
Minaj shifted her focus to having a family in 2019. Just months after tying the knot with Kenneth Petty, who is a registered sex offender in California, as noted by TMZ, Minaj announced her retirement from music. "I've decided to retire and have my family," Minaj tweeted in September 2019 (via E! News). "To my fans, keep reppin me, do it til da death of me, in the box — cuz ain't nobody checkin me. Love you for LIFE." However, the tweet has since been deleted, and the rapper has released new music, most notably collaborating with Doja Cat for the "Say So" remix.
It seems that Minaj may be able to balance work and family life after all. If starships are meant to fly, Nicki Minaj is also meant to be a mom.