Inside Nicki Minaj's Marriage With Kenneth Petty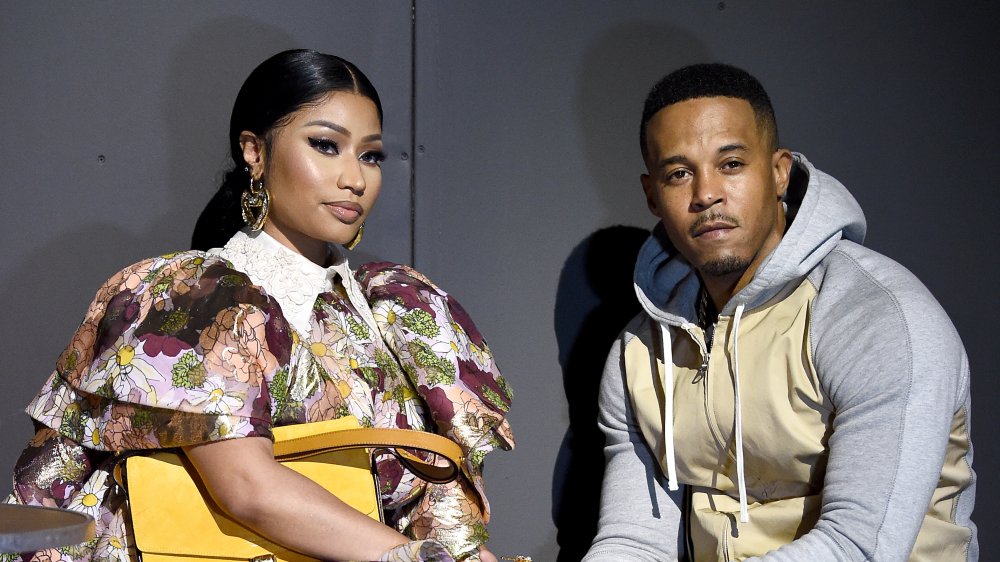 Dimitrios Kambouris/Getty Images
"Super Bass," more like Super Bump — Nicki Minaj is expecting! The superstar rapper and her husband, Kenneth "Zoo" Petty (more on that nickname later), announced in July 2020 that they're expecting their first child together, as Minaj shared on Instagram. "#Preggers," the New York native captioned the post, looking glamorous in a two-piece outfit with yellow hair. "Love. Marriage. Baby carriage. Overflowing with excitement & gratitude. Thank you all for the well wishes."
After having relationships with rappers Meek Mill and Safaree Samuels, she wed Petty in October 2019 after a year of dating, according to Entertainment Tonight. A month before her marriage, the star also tweeted, and subsequently retracted, her announcement that she was retiring to focus on her family, the BBC noted.
Married life has been good to the rapper, who called her new lifestyle "refreshing and calming" in an interview on Young Money Radio with Lil Wayne in June 2020.
"I can't complain. I really cannot freaking complain," she said, per People. "I didn't think it would be as refreshing and calming as it is. Even if you're not married, when you have someone that feels like your soulmate or someone who understands you, it just makes you feel like you're on top of the world."
So who is the rapper's husband, and what makes their marriage tick? Here's what you need to know about Kenneth Petty and his marriage to Nicki Minaj. 
Nicki Minaj and her husband were childhood sweethearts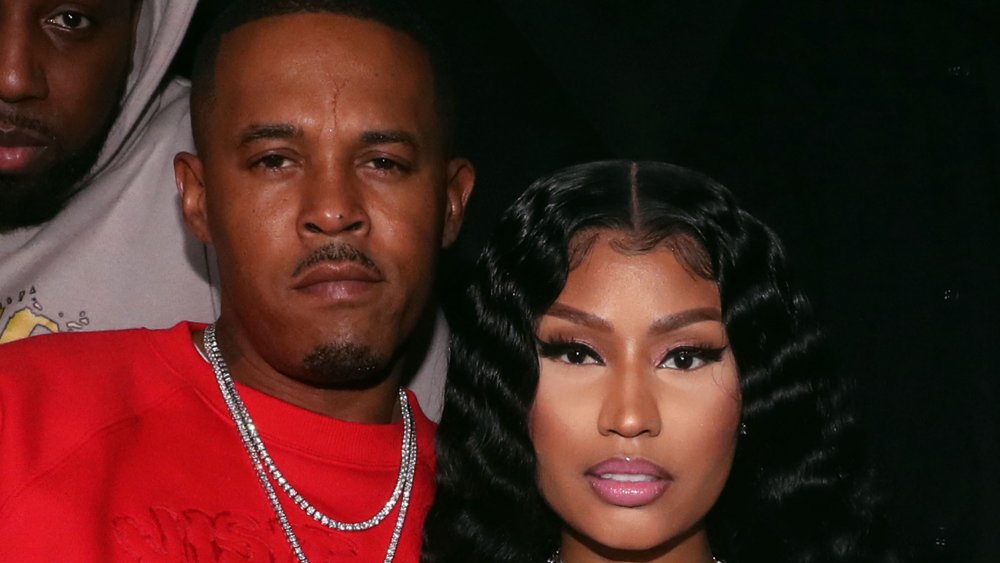 Johnny Nunez/Getty Images
It seems Nicki Minaj and husband Kenneth "Zoo" Petty have quite a history. The nickname "Zoo" originated from when Petty was a teenager, according to Capital Xtra, which is also when he and Minaj met. Minaj met her now-husband when she was a 16-year-old growing up in Queens, N.Y., and that love quickly blossomed between them, according to TMZ. A source told Us Weekly the two rekindled their romance when Minaj returned to Queens in 2018 for a charity event. "They linked up when she handed out turkeys for Thanksgiving in her hometown," the insider said.
On Chance The Rapper's 2019 song, "Zanies and Fools," Minaj used her verse to tell fans more about their love story. "I met my husband when I was 17 out in Queens," she rapped. "If you love it, let it go, now I know what that means. While he was up North for a body, I bodied everybody and got known for my body." 
But what else is that rap verse about? Minaj initially got torn away from Petty due to him spending time in prison over the years. Yes, Minaj's husband has a criminal history, and he's been behind bars more than once. Let's take a closer look at his past. 
Nicki Minaj's husband has spent time behind bars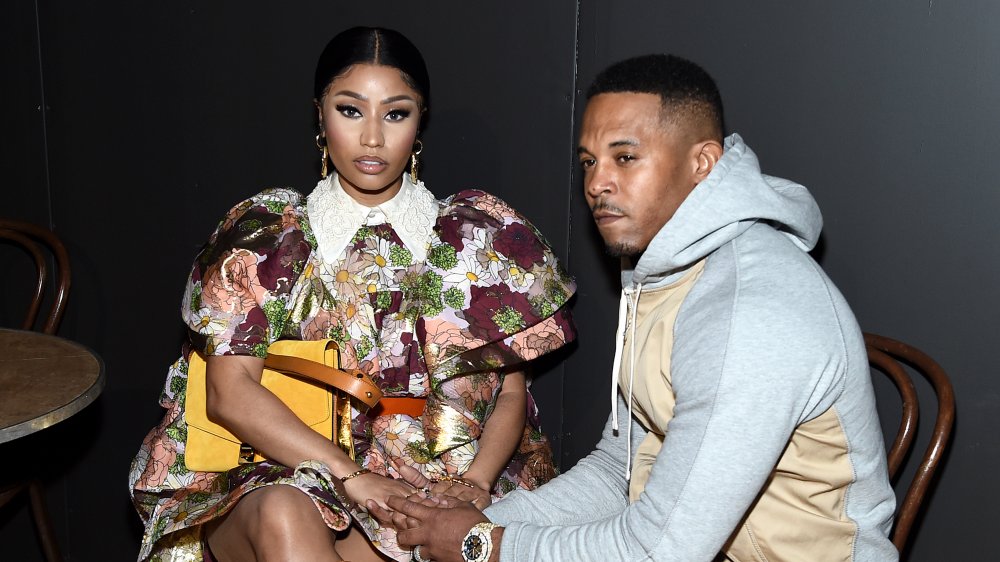 Jamie Mccarthy/Getty Images
While Nicki Minaj may spit bars, her husband has spent time behind them. Kenneth Petty is a registered sex offender in the state of New York, as he got convicted in April 1995 for attempted rape, an incident that Minaj has addressed, TMZ reported. "He was 15, she was 16 ... in a relationship," she wrote on Instagram, per the outlet. "But go awf Internet. Y'all can't run my life."
However, per court documents obtained by TMZ, Petty was reportedly 16 at the time. "Prosecutors said he used a sharp object when he tried to force the girl to have sexual intercourse, the outlet reported.
Petty served four years for that conviction but got into trouble again when he pleaded guilty to first-degree manslaughter in the shooting death of a man in 2002, according to The Blast. Petty served seven years in prison (commuted from 10 years) and got released in 2013.
During Petty's time away from Minaj, he also allegedly fathered five children, per Hollywood Life.
Although her husband has hit some bumps (he also failed to register as a sex offender in 2020 but has since been cleared up, TMZ reported), it's been smooth sailing since their marriage. Minaj told Entertainment Tonight the pair has been, shall we say, trying for a baby for some time. "We practice all the time, like, three times a night," she said.
If you or someone you know has been the victim of sexual assault, you can call the National Sexual Assault Hotline at 1-800-656-HOPE (4673) or visit RAINN.org for additional resources.