How Josh And Anna Duggar Really Make Their Money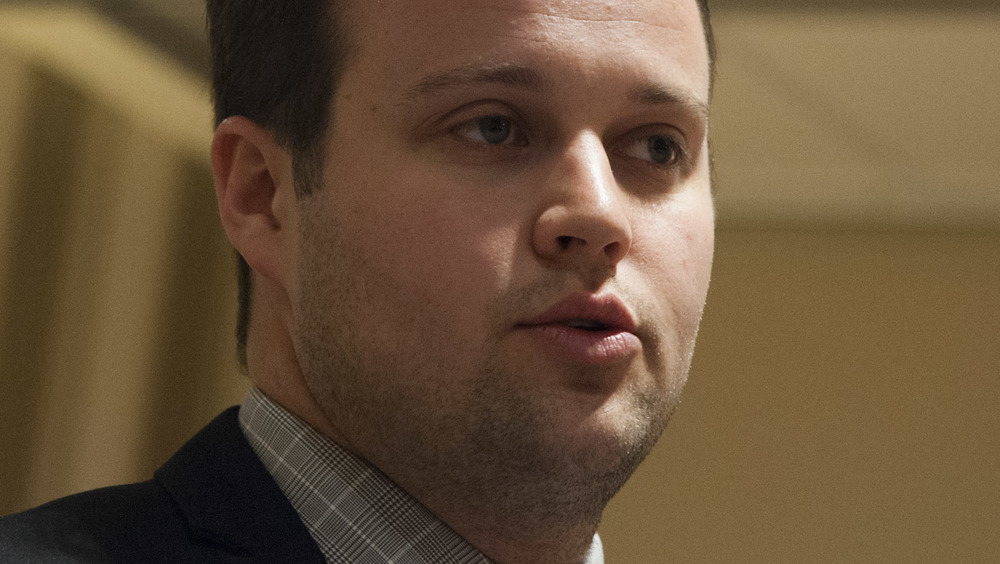 Kris Connor/Getty Images
Josh Duggar and his wife Anna are no longer on reality television regularly, and that leaves fans of the Duggar family wondering how they make a living. They have followed in the footsteps of his parents by having a large family, so they have a lot of mouths to feed. While Josh has tried out a handful of jobs over the years, these days he's seemingly focused on building a long-running family business.
Anna and Josh frequently appeared on 19 Kids and Counting, and they were the focus of a couple of TLC specials in the early days of their relationship (via Cafe Mom). Their nuptials were featured in A Very Duggar Wedding, and the birth of their son Michael was shown in First Grandson. It's not known, however, how much they were paid for those specials or even if Josh and Anna received the money. After all, Josh's sister Jill Duggar has said she was never compensated for her work on the family's two shows until she later got an attorney.
From 2013-15, Josh worked in the world of politics. He was an executive director for the Family Research Council political action committee, and he likely made a solid income there. However, that opportunity evaporated once he found himself at the center of some Duggar family scandals.
Josh turned back to the family business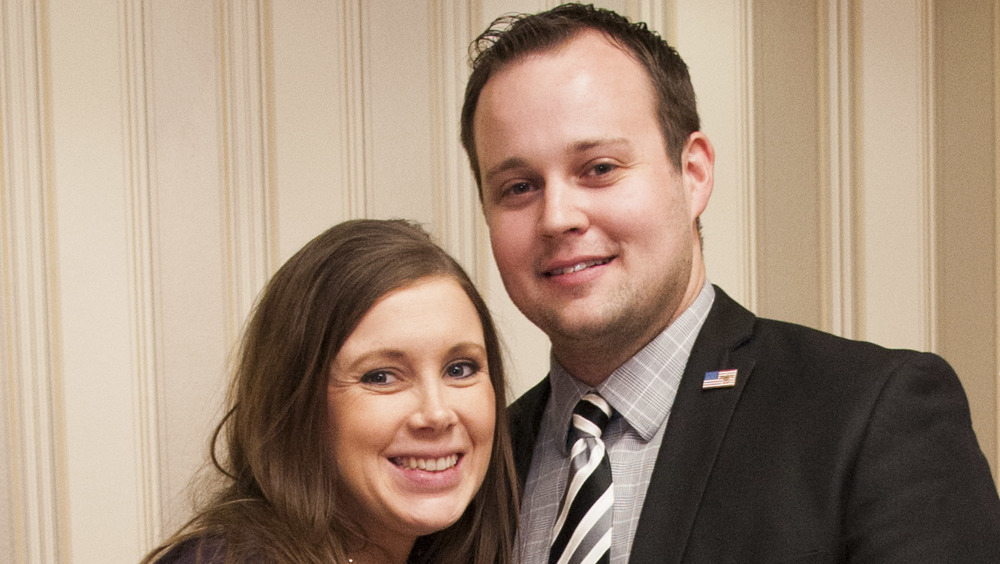 Kris Connor/Getty Images
After those scandals, Josh Duggar filed a lawsuit alleging that authorities in Arkansas caused him a significant loss of income along with mental and emotional distress by releasing records related to his prior issues (via USA Today). Ultimately, however, Josh had to walk away from his suit without a win.
Distractify detailed that Josh worked on the family's used car lot prior to his political work, and he returned to that after leaving the Family Research Council. It appears that turned out to be a good move on Josh's part, as in November 2018 an upgrade plan he'd submitted to the county was approved (via the Northwest Arkansas Democrat-Gazette).
In addition to focusing on the used car business, Josh and Anna likely tucked away some money after selling their former home. In March 2019, Radar Online revealed that the couple's home in Arkansas was for sale. They purchased the previously foreclosed property in 2015 and Cafe Mom noted that they eventually sold it for $318,000 after doing numerous upgrades.
After 19 Kids and Counting ended in the wake of Josh's personal scandals, much of the Duggar family kids returned for a spinoff titled Counting On. Josh, however, was excluded from the project. Given little choice but to leave politics and reality television behind, he focused on the family used car business and seemingly did well enough to support Anna and their kids.