The Truth About Keith Habersberger's Wife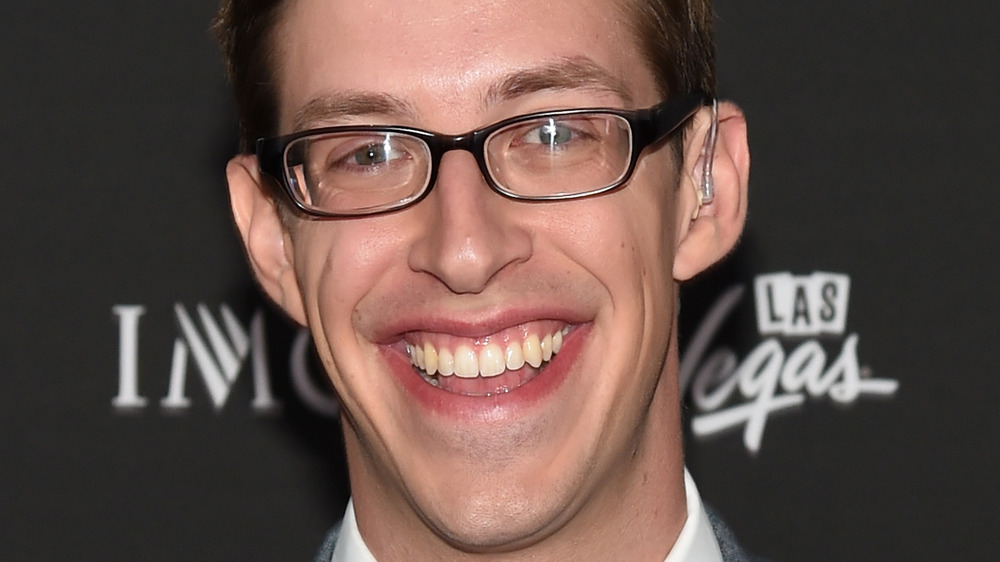 Ethan Miller/Getty Images
Some of the biggest celebrities around these days don't appear in films on the big screen or on shows via the small screen. Instead, they can be seen on your computer screen or phone screen (or even your tablet's screen) thanks to YouTube. Frankly, those who are able to come up with interesting (or simply bizarre) concepts can become both rich and famous social media stars by uploading whatever they happen to film to the super popular streaming platform. Take, for example, Keith Habersberger — a.k.a. one member of The Try Guys.
Originating at BuzzFeed, the four Try Guys (who also include Ned Fulmer, Zach Kornfeld, and Eugene Lee Yang) eventually went out on their own to create their own YouTube channel and have continued to put together click-worthy content that includes things like trying an "Extreme Ice Bath Challenge," trying the "$10,000 Death Nut Challenge," and playing beer pong with nasty drinks. As for Keith, he not only participates in these entertaining endeavors, but he's also known for eating every offering on the menus of various restaurants, which seems to be a fan-favorite.
If you've ever watched one of Keith's food-filled videos, then there's a very good chance that you've seen his wife, Becky Habersberger. She has also popped up on The Try Guys' channel in videos like the one where the men wear women's leggings for a day and the "Try Wives ULTIMATE Trader Joe's Taste Test." But other than what you've seen in those clips, do you know who she really is?
Becky Habersberger isn't afraid to put her relationship online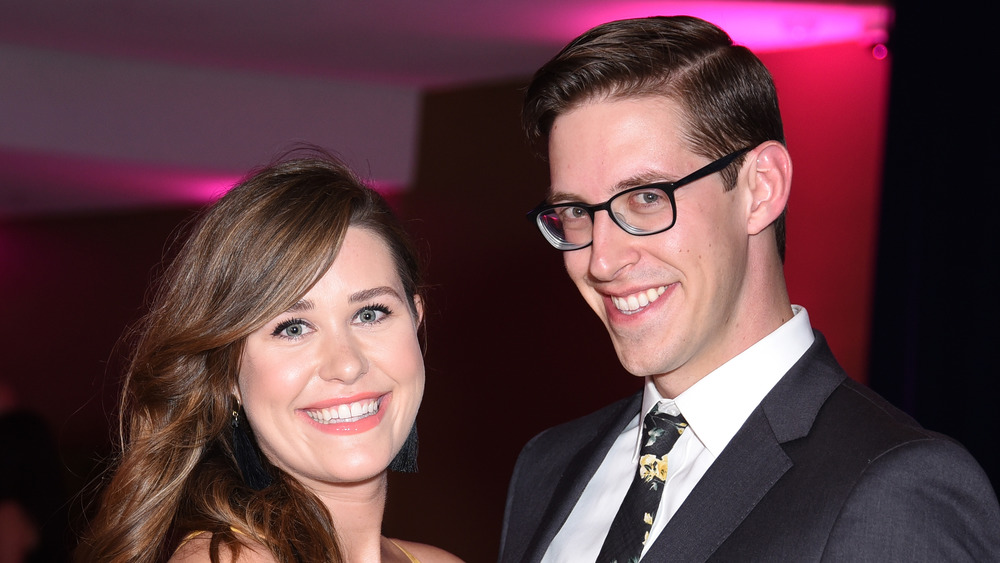 Presley Ann/vmn18/Getty Images
Fans of The Try Guys will know that Keith Habersberger's wife, Becky Habersberger, has become a part of the brand. In fact, the pair's nuptials even became content when he was still with BuzzFeed for a video that was posted back in November 2017 — aptly deemed, "The Try Guys Become Groomsmen For Keith's Wedding." However, that was far from the last time that fans of the fellas would see (and hear) Becky around.
Along with appearing in various YouTube videos from The Try Guys — honestly, she seems like a pretty good sport — she also teamed up with fellow Try Guys' spouses Ariel Fulmer and Maggie Bustamante, a.k.a. The Try Wives, to launch a podcast called You Can Sit With Us.
While that might make it seem like she spends her days helping her husband and the wider Try Guys team come up with new content, it turns out that Becky is also a "beauty + skincare enthusiast," according to her Instagram bio. She even shares the routines she uses in order to keep her skin looking fabulous, and the results of her efforts are clearly worth it. Perhaps Becky should start up her own skincare-related YouTube channel! As of this writing, she already has over 348,000 followers on Instagram checking out her (sometimes silly and always lovely) selfies, and we're sure plenty of those people would be willing YouTube subscribers.