Why John Mulaney Really Left SNL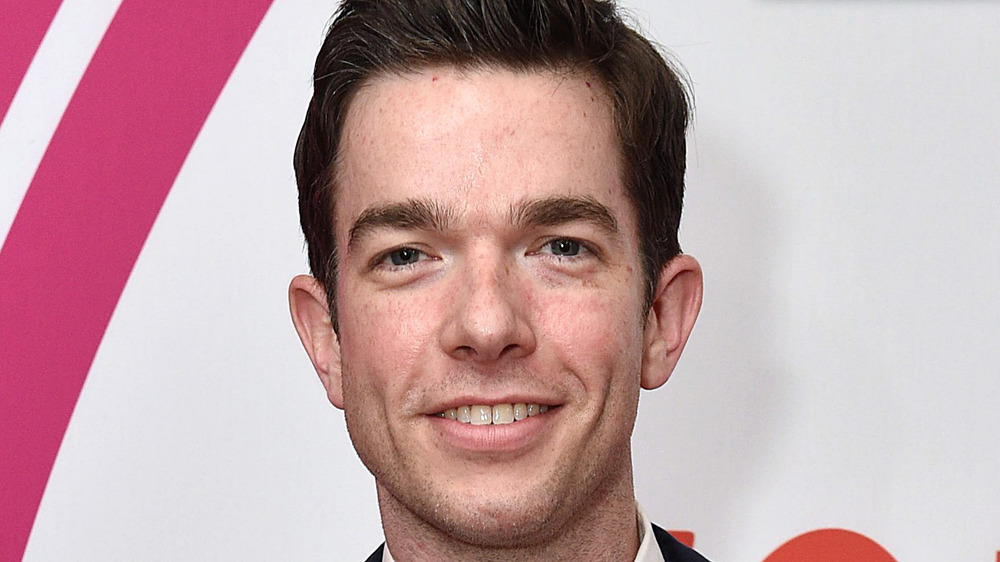 Bryan Bedder/Getty Images
John Mulaney was a Saturday Night Live wunderkind. So, why did he leave the show after just four seasons, when he was relatively, well, New In Town? 
In 2008, the Chicago-born, well-kempt comedian auditioned for the famed variety show, per Cinema Blend, with fellow Georgetown University pal Nick Kroll and T.J. Miller, hoping to get a spot in the cast. He didn't, but he did nab a spot... on the writing staff at age 26. From 2008 to 2012, Mulaney rocked it, using his sharp writing and nuanced humor that we've all come to love from his stand-up specials and projects like Netflix's sweet kids' (but really, adults) musical special, The Sack Lunch Bunch. Clearly, it was a good fit.
During his SNL stint, the almost frustratingly precocious talent wrote the immortal "Weekend Update" character Stefon for Bill Hader, often making Hader "break" or laugh during the sketch unintentionally by sneaking new jokes onto the live show's cue cards, per Collider. Even though Mulaney departed from the show in 2012, SNL has certainly said Oh, Hello to his talents since. The comedian has returned to guest-host the show four times since 2018, gifting us with hilarious musical medleys about bodega bathrooms and airport sushi (airline humor can be funny?), reminding us he's still one of the sharpest weapons the show has ever wielded. 
So, why did John Mulaney leave Saturday Night Live if it was such a (Kid) Gorgeous match, anyway? Here's the truth about his 2012 exit. 
John Mulaney left SNL to take on other funny horizons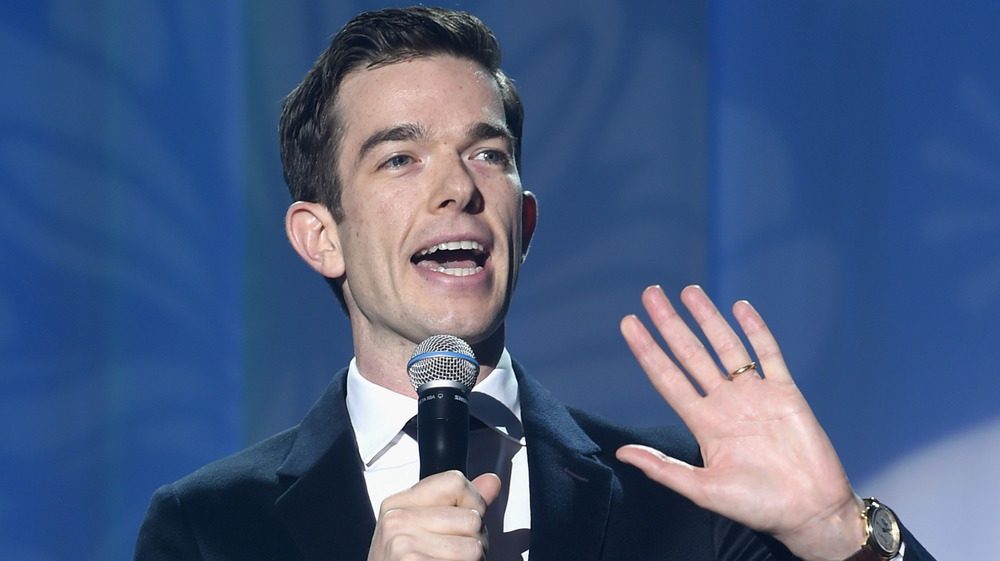 Jamie Mccarthy/Getty Images
After serving as a writer on Saturday Night Live for four years, John Mulaney didn't address his departure outright, but explained to NPR that it was, as they wrote, "to pursue other comedic projects." Clearly, he'd gotten his fair share experience-wise in just that time. "I was like a busboy," Mulaney said his SNL tenure in 2019. "I was like, 'I know all the secrets, and I know all the ins and outs, and I know how to sneak out of the kitchen and I know where we get the meat delivered from.'" Wow, that does sound like a lot.
Though the road hasn't always been easy, Mulaney's SNL exit boded well for him. That same year, the star debuted his comedy special New In Town, which ScreenRant notes is one of IMDb's highest-ranked comedy specials of all time. In 2018, the stand-up comedian won an Emmy for writing for another stand-up special, Kid Gorgeous, which was recorded live at Radio City Music Hall. He's also written six episodes for Fred Armisen's Documentary Now!, became a voice actor on Netflix's Big Mouth in 2017 (helmed by his old friend, Nick Kroll, with whom he also starred on Broadway in Oh, Hello), and has stayed in his own hilarious lane ... if not an entire highway.
That said, returning to guest-host SNL for the first time was an adjustment for Mulaney. "I was absolutely terrified," he told NPR. Of the opening monologue and rapid costume changes, he added, "It was scary."