Marlo Hampton's Net Worth: The RHOA Star Is Worth Less Than You Think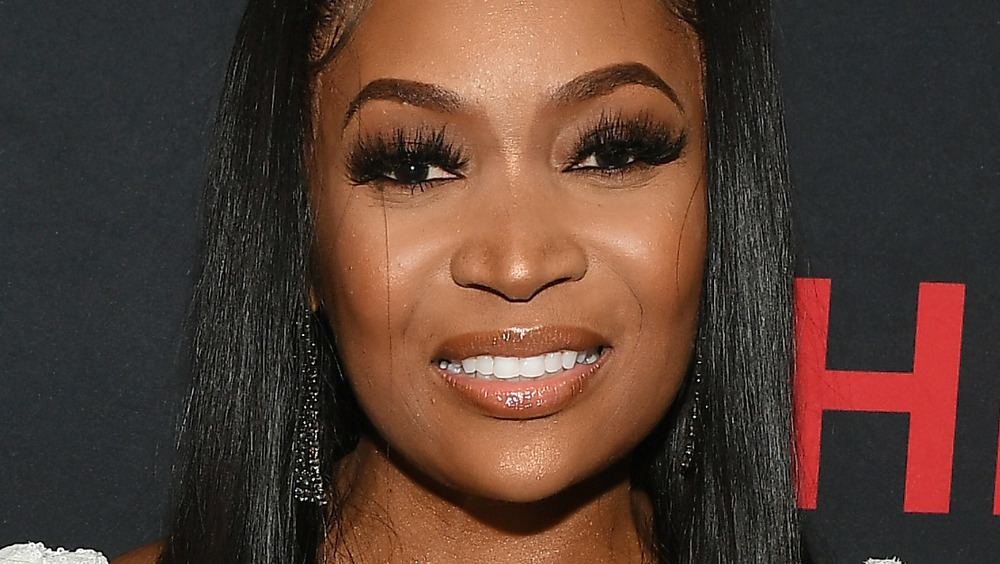 Paras Griffin/Getty Images
Bravo's Real Housewives franchise is beloved for giving viewers a glimpse into the glamour, drama, and beefs between high-profile pals. It seems almost a requirement of the reality series is to be a wealthy housewife! 
For fans of Real Housewives of Atlanta, let's just say Marlo Hampton's personal finances don't stand a chance against fellow RHOA stars Kandi Burress or NeNe Leakes' net worths. Marlo is known for throwing lavish parties, but this entrepreneur truly works hard for her fortune. 
According to The Daily Dish, Marlo works as a designer, stylist, etiquette expert, cookbook author, and real estate agent. Hampton also previously owned a boutique, and currently runs charity organization GLAM IT UP! to encourage teenage girls in the foster care system to "excel beyond their current status to achieve success," according to Marlo's website. So after all of Marlo's business ventures, what is the RHOA beauty worth? Keep scrolling to find out!
Marlo Hampton is worth under $1 million
Paras Griffin/Getty Images
Per Showbiz Cheat Sheet, Marlo Hampton has plenty of projects in the works, including a jewelry and hats accessories line. "I'm an Aquarius," Marlo explained to The Daily Dish. "You always have to have 50 different things going on — not one, two, three, four, five. If it ain't 50 or more, something's wrong." 
She also loves collecting payment for her styling gig. "I feel good when I see my work out there," Hampton continued. "I just give them a wink, 'Hey, thanks for the check. You look fabulous.'" Well, it seems Marlo's checks are adding up to some of her fellow Real Housewives of Atlanta stars' bank accounts. According to Celebrity Net Worth, Marlo Hampton has $600,000 to her name. 
Marlo has had a tumultuous personal life, including her fiancé — who's costar NeNe Leakes' ex — "facing charges of fraud related to writing bad checks." Yikes. Also Marlo has a "rather extensive arrest record" in her home state of Florida, per Radar Online. Charges include aggravated battery and also writing fraudulent checks, culminating in seven arrests between 1999 and 2003. Even worse? Hampton has been accused of having "several Sugar Daddies who help supplement her lifestyle" allegedly including CNN founder Ted Turner. Well, it's not really paying off!