What's Really Going On Between Marlo Hampton And Kenya Moore?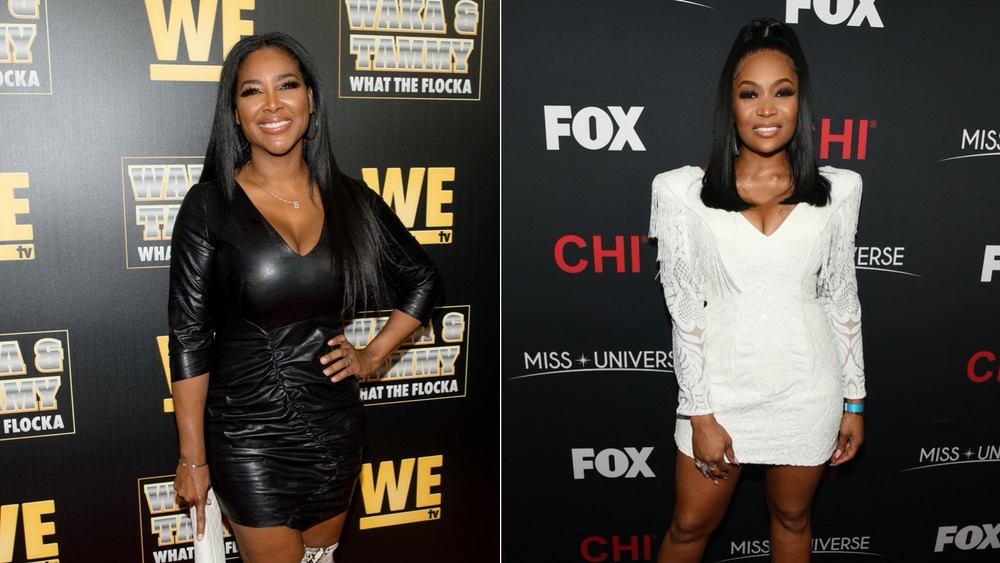 Marcus Ingram, Paras Griffin/Getty Images
We've seen some pretty intense beefs between friends throughout the Real Housewives universe. Seriously, there's not one viewer of the Real Housewives series who doesn't live for the catty-yet-elitist brawls that are almost always expected. However, there are times that some of the fallings out are later resolved in the future. For the Real Housewives of Atlanta franchise, it's definitely been proven to be possible, with Kenya Moore and Marlo Hampton setting the example.
After a three-season clash between the two, it looks like Kenya and Marlo may have finally worked things out with one another. In a photo shared by Kenya on October 22, 2020, the duo are giving the camera a smize beside one another at Marlo's event for her designer fashion rental company, Lé Archive. Moore captioned the Instagram post, "One for the archives @le__archive." Fans were shocked to see the two unproblematic peaches together in the photo, let alone in the same room. One fan commented, "Whattt? Never thought I'd see the day! #growth." Another wrote, "Hell must have frozen over." Their RHOA castmate Cynthia Bailey also chimed in, writing, "Look at God!"
So what exactly happened between these two? Keep reading to find out what went down!
Kenya Moore and Marlo Hampton had a hard time forgiving each other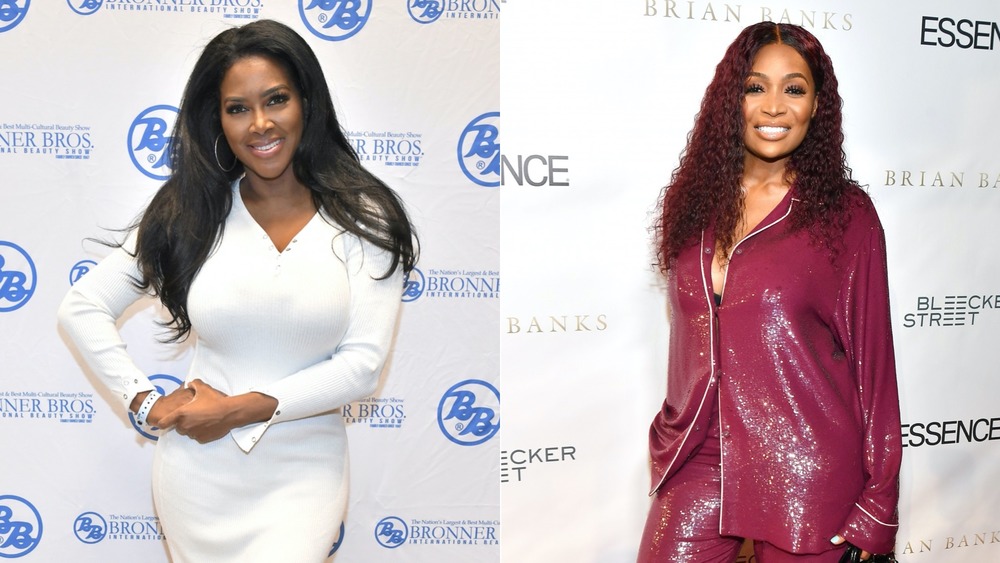 Paras Griffin, Paras Griffin/Getty Images
Kenya and Marlo's friendship has always been quite tumultuous after season 9 of Real Housewives of Atlanta. Kenya, who has never been afraid to have a castmate escorted out of her events, decided to return the disruption to Marlo during her wig launch event (via Bravo). In an over-the-top marching band performance, Kenya used the moment to promote her own hair care line. Marlo didn't take it well, and the stunt caused a huge dent in their relationship.
The beef between the two didn't stop there. In a January 2020 interview with HipHollywood, the "Gone With The Wind fabulous" reality star was asked to name cast members who were broke or ballin'. When asked about Marlo, she threw some harsh shade: "I mean there are ... there are episodes where she has holes in her shoes. OK, so I don't know what that means, but if you walking around with the flap of your shoes flapping, I would say broke."
Marlo later called Kenya a "clown," per Atlanta Black Star. The sassy best friend to RHOA royalty NeNe Leakes also said, "I'm thinking when she said 'holes' she was referring to Kenya's marriage probably has holes in it."
The on-and-off friends verbally agreed not to squash their beef on the season 12 reunion when Porsha Williams tried to mediate between them. The two later listed out why they couldn't forgive each other. From the photo Kenya posted, however, things might've changed between them over time. Time heals all, right?