RHONJ: Inside The Gorgas' Relationship With The Wakiles Today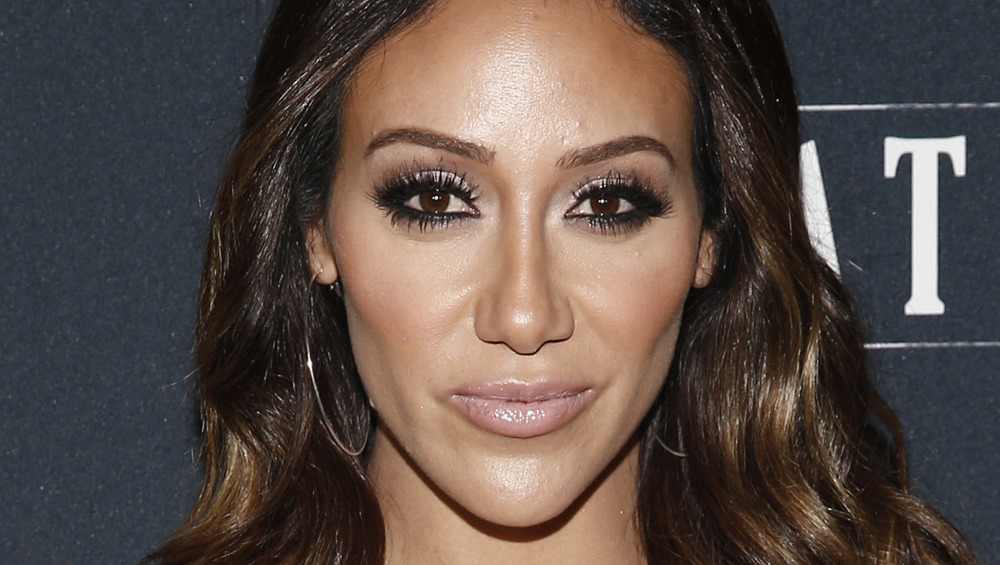 Brian Ach/Getty Images
The Real Housewives of New Jersey is all about family, and no family seemed to love and fight harder than the Gorgas, Giudices, and Wakiles on the Bravo hit. Melissa Gorga and Kathy Wakile were quite close when they joined longtime Housewife — Melissa's sister-in-law and Kathy's cousin — Teresa Giudice on the reality show for Season 3 in 2011, but they have not had much interaction in public since Kathy left the show as a full-time Housewife in 2013.
Fans will know that Teresa had a very public falling out ahead of her prison stint in 2015, and she confirmed in 2019 that she was still not speaking to her cousin. "My family came on the show behind my back, and that was the worst thing that could have ever happened to me. That's why I don't speak to Kathy anymore," the mom of four said at BravoCon, per Bravo's The Daily Dish. "I'll never speak to her or [Kathy's sister] Rosie [Pierri] ever again because I don't want family like that. But my brother and Melissa, for my parents, of course I forgave them."
The Gorgas appeared to stay on better terms with the Wakiles in the wake of their show exit, though it appears things may have changed. Keep reading to find out where the family members stand now.
Joseph Wakile calls Melissa and Joe Gorga 'farm animals'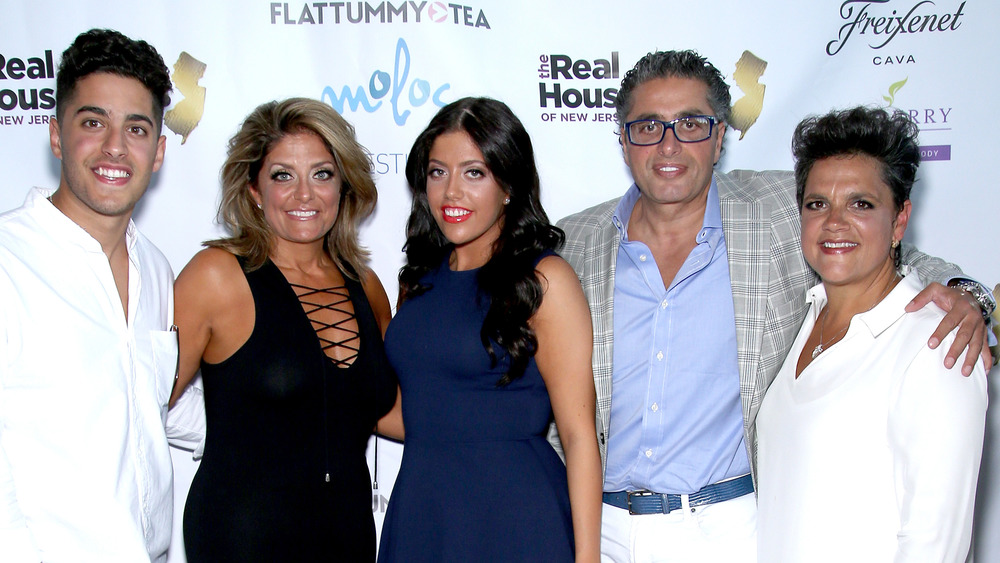 Paul Zimmerman/Getty Images
Melissa Gorga appeared to be as close as could be to her husband Joe Gorga's cousin Kathy Wakile when she joined The Real Housewives of New Jersey, with their families regularly spending time and even taking tropical vacations together. Their visits to the Dominican Republic and Napa Valley alongside the Guidices and fellow former cast members Caroline Manzo and Jacqueline Laurita and their families were both filmed for the show, but it seems they are no longer on the best terms.
The Gorga family was noticeably absent when Kathy's daughter Victoria Wakile got married in February 2021. As reported by Page Six, Melissa was vacationing in Florida at the time of the wedding. After the outlet pointed out the family's absence on Instagram, Kathy's son Joseph Wakile had some harsh words about why they were not invited. Commenting on the snap, Joseph wrote, per Us Weekly, "Lmao we cut those farm animals out of our life years ago that's why they weren't in attendance."
Melissa was quick to throw some shade back, suggesting that the Wakile family were "sour" because they are no longer on the show. Keep reading for her clap back.
Melissa Gorga hits back at the Wakiles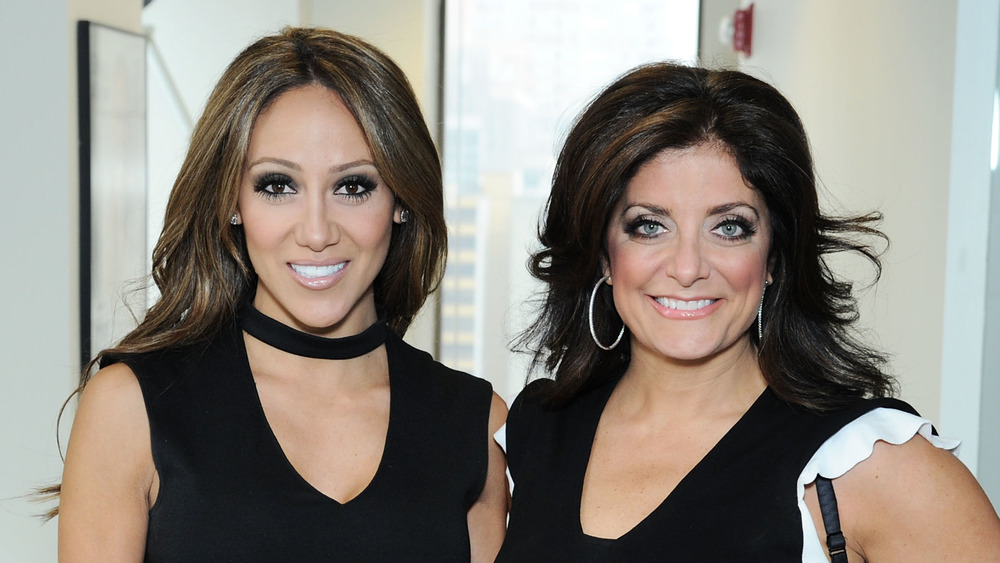 Ilya S. Savenok/Getty Images
Speaking on Watch What Happens Live with Andy Cohen in February 2021, Melissa Gorga hit back at Kathy Wakile's son Joseph Wakile over his "farm animal" comment. "I know they are a little sour about not being on the show any longer, and it's unfortunate, to be honest," she responded (via Page Six). But it sounds like it's not all bad blood between the reality star and her husband's family. 
Melissa added that she still wished "them all well" and said that she actually loves the Wakile children as she gushed over what a "beautiful bride" Victoria Wakile made. The mom of three said that she was "shocked" about Joseph's Instagram remark and speculated that he may actually have been referring to his mom's cousin Teresa Giudice and her former husband Joe Gorga with the jab, as the two families have been famously on the outs for several years.
Melissa previously revealed that she would not be against the Wakile family returning to The Real Housewives of New Jersey, which premiered its eleventh season in February 2021. During a November 2019 appearance on Watch What Happens Live with Andy Cohen, she said, per Bravo's The Daily Dish, that she had not "had much contact with them," but said she was "down for whatever" when asked how she would feel if they came back. "Whatever the boss man wants," she teased, as Andy is an executive producer on the franchise.