What Is Sonja Morgan's Net Worth And How Does She Make Her Money?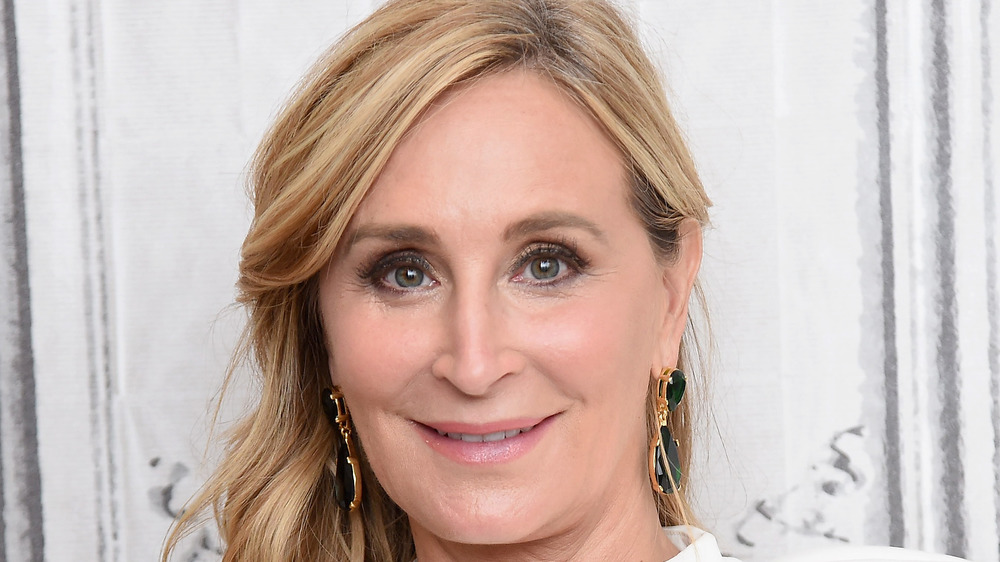 Gary Gershoff/Getty Images
The Real Housewives of New York City star Sonja Morgan is the epitome of upper-class wealth. The former Mrs. John Adams Morgan married into the famed family behind banking and investment firms J.P. Morgan and Morgan Stanley. While Sonja's 2006 split from her ex-husband was altogether "pretty boring" — she later told the Daily Beast, "We were in love and then we broke up. There was no drama. We still love each other and it was painful for both of us." — the reality star's trouble with adapting to her new financial situation was televised for all to see. 
The Housewife put her Upper East Side townhouse on the market for $10.75 million, according to 6sqft, in March 2020; but by that July, Sonja had unloaded her Columbus Circle condo and moved back into her brownstone, per Bravo's Style & Living. On top of her real estate ventures, Sonja is also the entrepreneur behind multiple eponymous companies, including clothing brand Sonja by Sonja Morgan, which has since expanded into beauty. Despite former co-star Carole Radziwill's claims that Sonja's failed toaster oven product was a "fake storyline" on RHONY (via Reality Blurb), Sonja did file for bankruptcy in 2010, as reported by Yahoo! Lifestyle. 
So, how much is Sonja Morgan worth today? Keep scrolling to find out!
Sonja Morgan makes an estimated $465,000 per RHONY season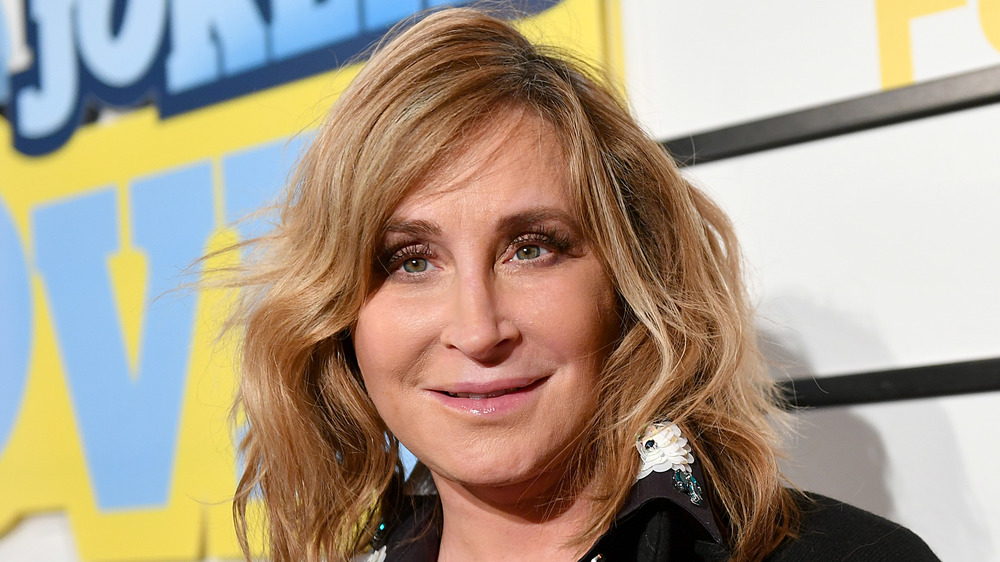 Mike Coppola/Getty Images
Sonja Morgan is struggling no more! The Real Housewives of New York City's resident funnywoman is accustomed to a luxurious lifestyle one might expect from a Big Apple socialite, complete with yachts, princes, and, of course, historical letters. Yet through all of her ups and downs, Sonja has maintained a positive outlook that has certainly paid off. 
According to Business Insider, the fan-favorite Bravolebrity began earning an estimated $426,500 per RHONY season back in 2014. Per Celebrity Net Worth, that number has since gone up to $465,000. Plus, as of March 2019, Sonja is officially out of bankruptcy. "Well, [I'm] not happy-go-lucky. I have an 18-year-old to get through college," Sonja joked to Andy Cohen on Watch What Happens Live around this time. "But I'm out of my Chapter 11 reorganization, which means I paid 100% on the dollar."
As Celebrity Net Worth estimates, Sonja has $8 million to her name — not including her multimillion-dollar townhouse — at the time of this writing. While she will no doubt have some more eccentric business ideas to bring to the televised table (does anyone else remember Tipsy Girl?), here's hoping fan favorite Sonja Morgan will always be on RHONY!