The Strange Job Donald Trump Once Wanted In NYC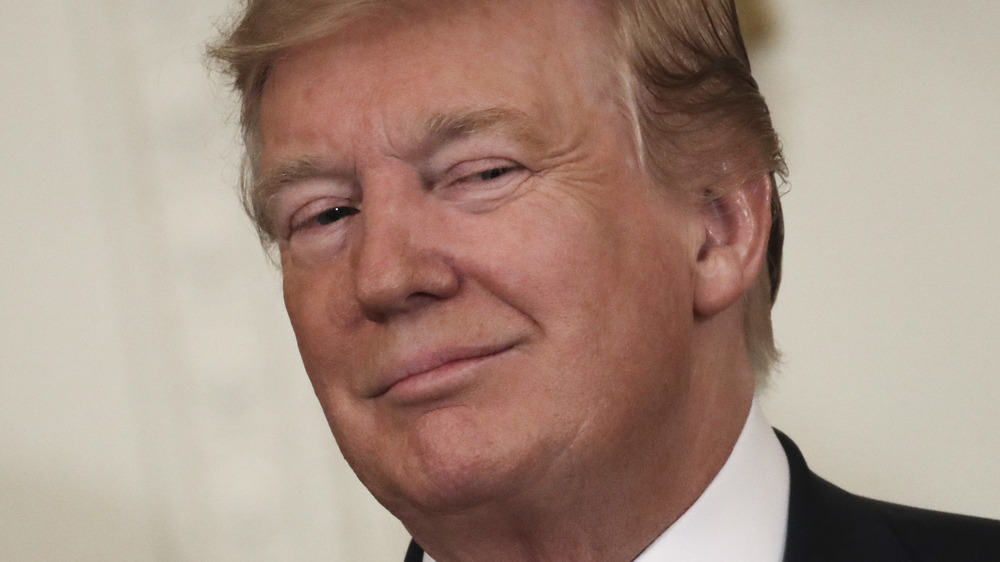 Drew Angerer/Getty Images
Donald Trump has made it pretty clear over the years that he's not afraid to try new things. The former U.S. president has had his finger in many different pies over the past few decades, some of which have been more successful than the others. It's pretty safe to say his single term as president is the most divisive job title on his resume, though it's certainly not the only big role he's tried his hand at.
Prior to becoming the 45th president of the United States, Trump had a 13-year stint as host and producer of The Apprentice and also owned the Miss Universe beauty pageants from 1996 until 2015, per Rolling Stone. Another one of his biggest jobs happened when he became CEO of his father Fred Trump's real estate company, which he renamed The Trump Organization. He's also an author, actor, and infamous owner of the defunct Trump University, which was hit with multiple lawsuits, per USA Today. However, it turns out there's a very different role that almost could have been added to his resume — and it will probably come as a surprise to many.
Keep reading for the role Trump reportedly wanted to take on in the Big Apple before his presidency.
Donald Trump's job aspiration has a musical connection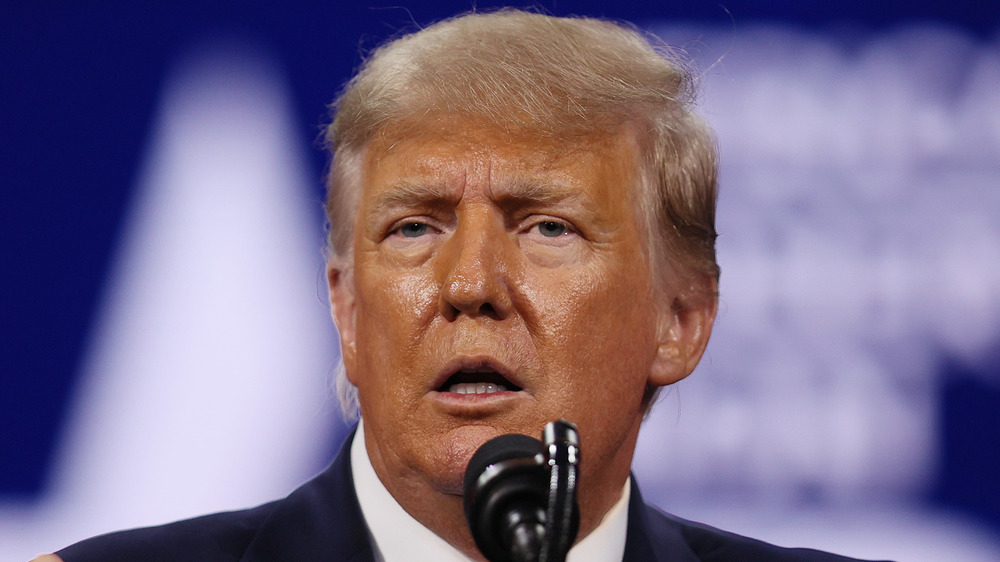 Joe Raedle/Getty Images
Had Donald Trump nabbed the job he wanted, he reportedly would have made his foray into the musical world with one of the most famous orchestras in the world. In March 2021, a source opened up to Page Six, claiming Trump made it clear before he became president in 2017 that he would have liked to have given conducting a go. 
It was reported he made the confession while speaking to the New York Philharmonic Orchestra's then-conductor Alan Gilbert at a New York Rangers game. The insider said that, after the two were introduced, Trump reportedly "immediately said that he would love to conduct the New York Philharmonic Orchestra," to which Gilbert supposedly told him he could arrange for it to happen if it were to raise money for charity.
It's reported that the two swapped numbers, but nothing ever came of the interaction — fortunately or unfortunately for fans of the controversial businessman. Gilbert appeared to confirm the encounter really did take place, as he told the outlet that his interaction with Trump was "entirely cordial." Whether we ever get to see Trump with a conductor's baton in his hand remains to be seen, though it's safe to say he hasn't exactly been resting on his laurels since revealing his job aspiration.