How Donald Trump Plans To Make Money Now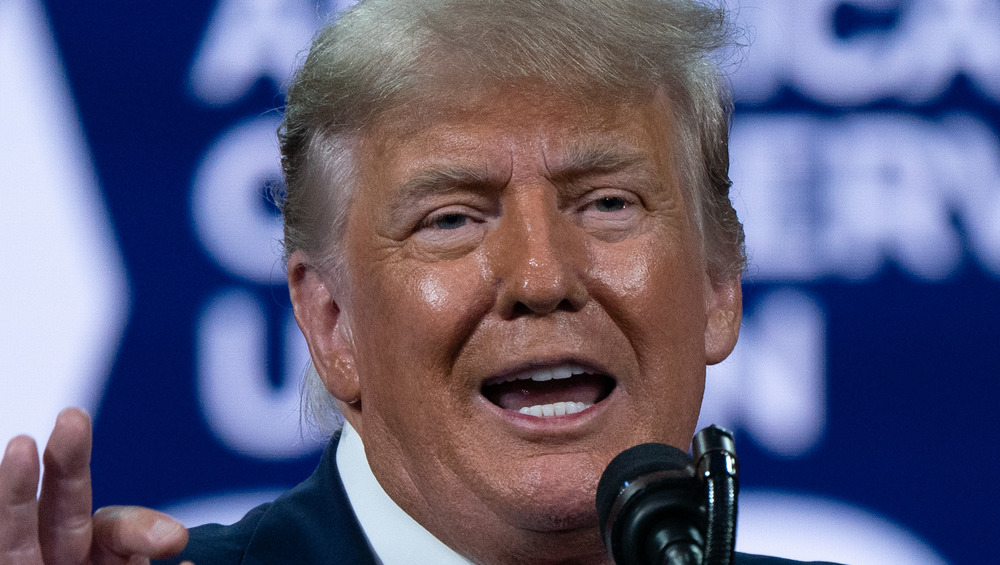 Bloomberg/Getty Images
Although former President Donald Trump appears to be enjoying his post-Twitter, post-presidential life on the rolling green of a golf course months after the inauguration of his successor, President Joe Biden, the ex-commander-in-chief seems loathe to leave the political sphere in its entirety. The former real estate emperor launched his own political action committee, the Save America PAC, as well as his own "Office of the Former President," which he purportedly runs from his residence at the Mar-a-Lago private resort and the nearby city of Palm Beach, Fla.
The new Trump-centric nexus needs one thing: money. And according to a March 8, 2021 report published by The Hill, it seems that Trump's Save America PAC might be his ticket for funding his newest endeavors.
So how exactly would the Save America PAC serve as a financial well for Trump? Read on after the jump to find out.
Trump's latest fundraising efforts call out the GOP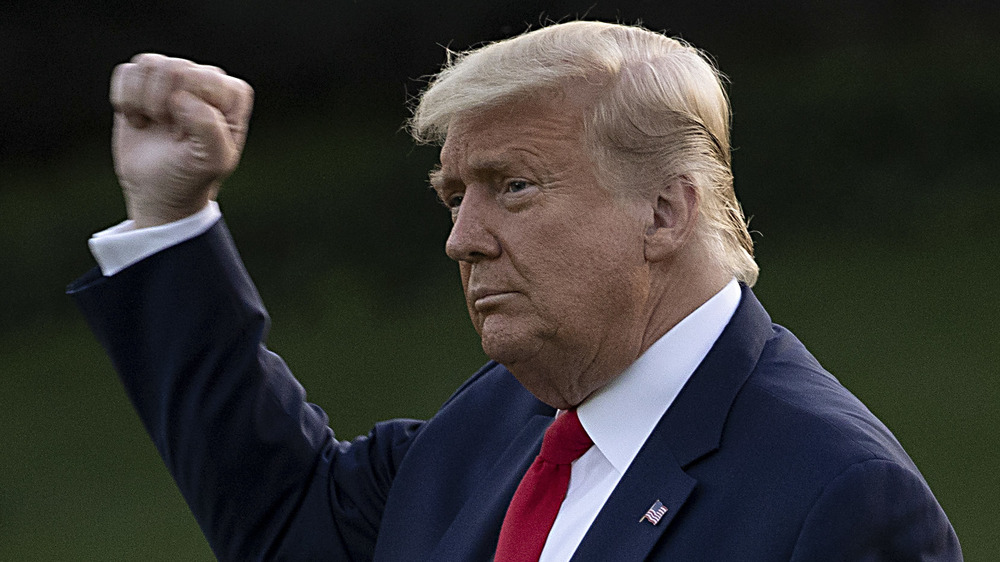 Tasos Katopodis/Getty Images
According to The Hill's March 2021 report, Trump's latest strategy to entice conservative donors to his Save America PAC seemingly hinges on criticizing Republican lawmakers — namely, those who publicly opposed (or continue to challenge) his political stances and previous White House policies. Not long after Donald Trump sent a cease-and-desist letter to the Republican National Committee — to block their use of Trump's name and likeness for fundraising purposes —Trump attempted to divert future donations away from the Republican party. In a March 8 donation appeal released by Save America, Trump claimed RINOs ("Republicans in Name Only") only "hurt the Republican Party," before promising donations made to his own PAC would bring the Trump era "back stronger than ever before!"
But unlike the strictures of transparency placed on what the RNC can or can't do with donor money — the majority of which goes to grassroots campaigning for GOP candidates, per NPR — political action committees like Save America have the freedom to operate under less scrutiny. Due to this, money donated to Trump's PAC could result in what RNC communications director Doug Heyer told NPR called "a slush fund [Trump] can control."
Could Trump's PAC money fund more than another campaign?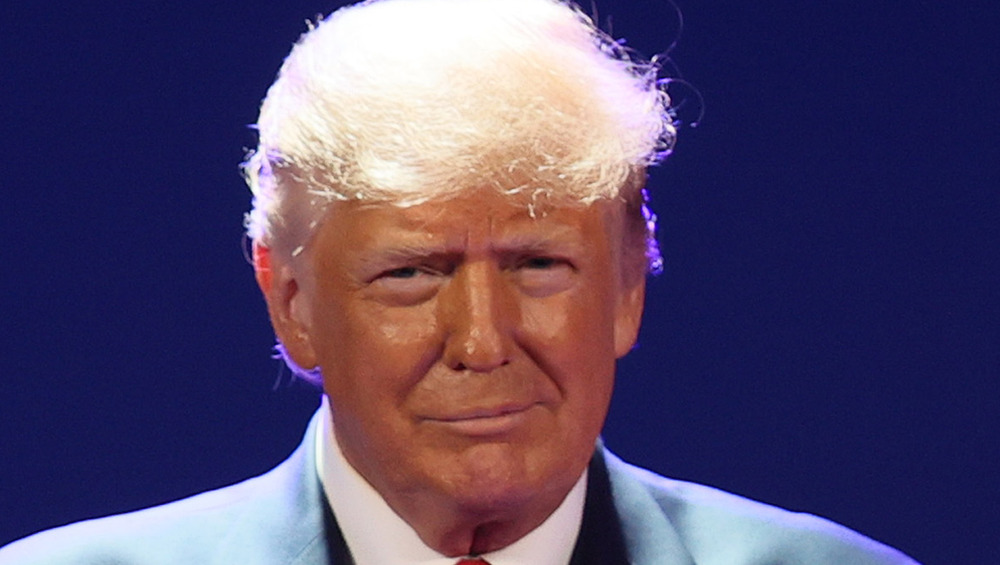 Joe Raedle/Getty Images
In February 2021, The New York Times reported that the former president had raised $175 million in donations, money for what was ostensibly a legal fund to assist with Trump's false claims of voter fraud. According to the outlet, instead of spending the millions raised by ordinary American voters, only a fraction — specifically, $10 million — was used to pay for the attorneys Trump hired in his failed bid to overturn the election results. Out of the rest of the donation pool, $50 million was allocated to fueling a continuous stream of pro-Trump PR, per NYT. The newspaper also reported that the Save America PAC had a total of $31 million in the organization's bank account at the end of 2020, and "an estimated $40 million more sitting in a shared party account," which as of February 2021, had yet to be transferred. 
Presumably, per NYT, the millions Trump has accrued through PAC fundraising could be put to paying for travel, hiring, and sustaining a coterie of personal advisers and aides, and funding any and all of Trump's post-presidential political pursuits — including a possible future White House bid as early as 2024.